Discovery has opened new avenue, will add to hydrocarbon reserves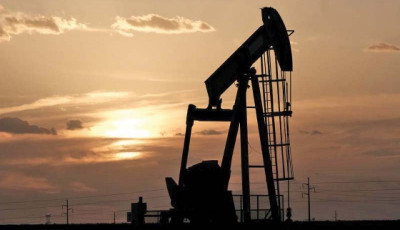 ISLAMABAD:
Oil and Gas Development Company (OGDC) has reported that it has found gas deposits in exploratory well Lakhirud X-1 in Musa Khel district, Balochistan, which will slightly reduce import pressure.
"Based on logs data, the well was tested at a rate of 2.5 million standard cubic feet per day (mmcfd) of gas and 18 barrels per day of water," OGDC Company Secretary Ahmed Hayat Lak said in a notice sent to the Pakistan Stock Exchange (PSX) on Friday.
The oil and gas exploration firm is the 100% operator of Lakhriud exploration licence. The discovery has opened new avenue and would add to the hydrocarbon reserves base of OGDC, he said.
OGDC's share price dropped Rs1.63, or 1.61%, and closed at Rs99.60 with a volume of 3.39 million shares at the PSX where a majority of listed firms faced selling pressure.
The company achieved average net crude oil production of 36,221 barrels per day during July-September 2020, net saleable gas production of 904 mmcfd and net LPG production of 714 tons per day, according to the company.
Average net realised price of crude oil sold was $38.75 per barrel as against $52.69 per barrel during the corresponding period of last year. Average net realised price of natural gas sold was Rs411.16 per million cubic feet against Rs386.60 during the corresponding period of last year. OGDC registered net sales worth Rs59.528 billion.
Net profit after taxation during the period was recorded at Rs23.427 billion, translating into earnings per share of Rs5.45
https://tribune.com.pk/story/2273823/ogdc-discovers-gas-reserves-in-balochistan?amp=1