The recent spike in terror-related attacks is a reminder that spoilers want Pakistan to remain in economic crisis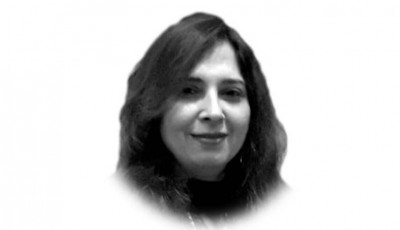 India cannot match China's military and economic muscles — not when international financial institutions like the IMF have come to a tacit belief that China has almost taken over the United States as the most powerful country in the world. India's conflicts with China transcending into full-scale wars like in 1968 or low-scale border skirmishes like in Doklam and Ladakh have left only India weaker and more reliant on its Western counterpart for a dignified retreat from China's power orbit. The rise of China is a story of connectivity that would eventually knit Asia into a common economic thread, diminishing the prospects of infighting between countries with mutual financial stakes. On the other hand, India's script of economic power has been overwhelmingly dependent on its self-view of a hegemonic state that has been challenged and defeated in equal measure.
China's Belt and Road Initiative is a major part of China's connectivity story, in which the China Pakistan Economic Corridor (CPEC) is considered no less than a game-changer that will benefit both Pakistan, China, and the rest of South Asian countries by lifting millions of people from poverty.
The experts and the dreamer of the project believed it to change the economic calculus of Pakistan and usher it into a new era of prosperity and development. Originally, CPEC was a $46 billion project, which has now gone to $60 billion. The current CPEC portfolio consists of 43 projects, of which 22 are under implementation. Another 157 projects of the corridor will be gradually completed in the next 12 years.
China's interest in the project is of course multifarious since this network would reduce China's access to the Middle Eastern and African markets by 12,000 kilometres. Pakistan's naval military strength will considerably increase since China will be giving eight submarines to Pakistan under CPEC.
Pakistan has always had a lopsided economic relation with China, attributed usually to the lingering energy crisis, infrastructural and logistical problems, and corruption. With CPEC resolving much of the first two issues, an improvement is expected in trade relations.
Pakistan has so far successfully enhanced the capacity of the administrative structure for which an independent authority — CEPC Authority — has been made under the chairmanship of General (retd) Asim Saleem Bajwa.
This does not mean that Pakistan is out of the woods and is experiencing a smooth sailing towards CPEC completion.
India has objected to the development of CPEC openly on many occasions. Since CPEC passes through Gilgit-Baltistan, India — which claims it to be a part of its territory — has been trying to disrupt the development of the corridor project. The deployment of Kulbhushan Jadhav, the Indian spy in the custody of Pakistan, had been part of the plan to sabotage the project. He had confessed about this during interrogation. It is now established, as was also narrated by Special Assistant to PM on National Security Moeed Yusuf in his interview with an Indian channel, that India has been assisting the Balochistan Liberation Army (BLA) with manpower, logistics and ideological misinterpretation about Balochistan's independence. The BLA has targeted Chinese assets in Balochistan and other parts of the country. The attack on the Pakistan Stock Exchange this year had been claimed by the BLA.
For almost two decades, since the start of the War on Terror in Afghanistan, Pakistan is struggling to eliminate this menace and has been largely successful, though. More than 70,000 people have died that includes casualties of army and police officers. It tore Pakistan's economic hub, Karachi, into pieces. It ransacked schools, killing innocent children. It turned the peaceful terrains of erstwhile FATA into terror machinery. It diverted our resources from education and health to the capacity building of security and law enforcement forces.
Unfortunately, Pakistan has to face conflicts on two fronts: India and Afghanistan. Both have been collectively trying to stop Pakistan from getting its share of global economic development from CPEC. With this situation in the backdrop, the need is greater today to learn how to avoid war, resolve conflicts, and establish peace. In due course, Pakistan would rise and shine because of its strategic location and partnership in the CPEC project. And the jewel in this would be Balochistan. Pakistan's future lies in Balochistan. It is for this very reason that the country should focus on Balochistan, especially the economic, social, and political implications of CPEC on the Western Route. Running through one of the roughest and most underdeveloped regions, the Western Route is a reason for hope for the people living there.
This vast infrastructural network would lift a substantial number of people from poverty. Pakistan is moving in the right direction, with domestic economic and financial indicators of Pakistan showing improvement — exports have risen and the current account has gone into surplus — and our prospect to come out of the FATF grey list are getting brighter because of compliance with internationally identified procedures to stop money laundering and terrorist financing.
The recent spike in terror-related attacks — at a time when the issue of Afghanistan is at the cusp of being resolved, the relationship between both the countries is improving, and CPEC is reaching completion at a fast pace — is a reminder that the spoilers want Pakistan to remain in a perpetual war-like situation and economic crisis.
Published in The Express Tribune, October 22nd, 2020
https://tribune.com.pk/story/2269349/indian-spanner-in-the-cpec-works?amp=1