Pandemic takes the shine off China's Belt and Road Initiative as African partners struggle with coronavirus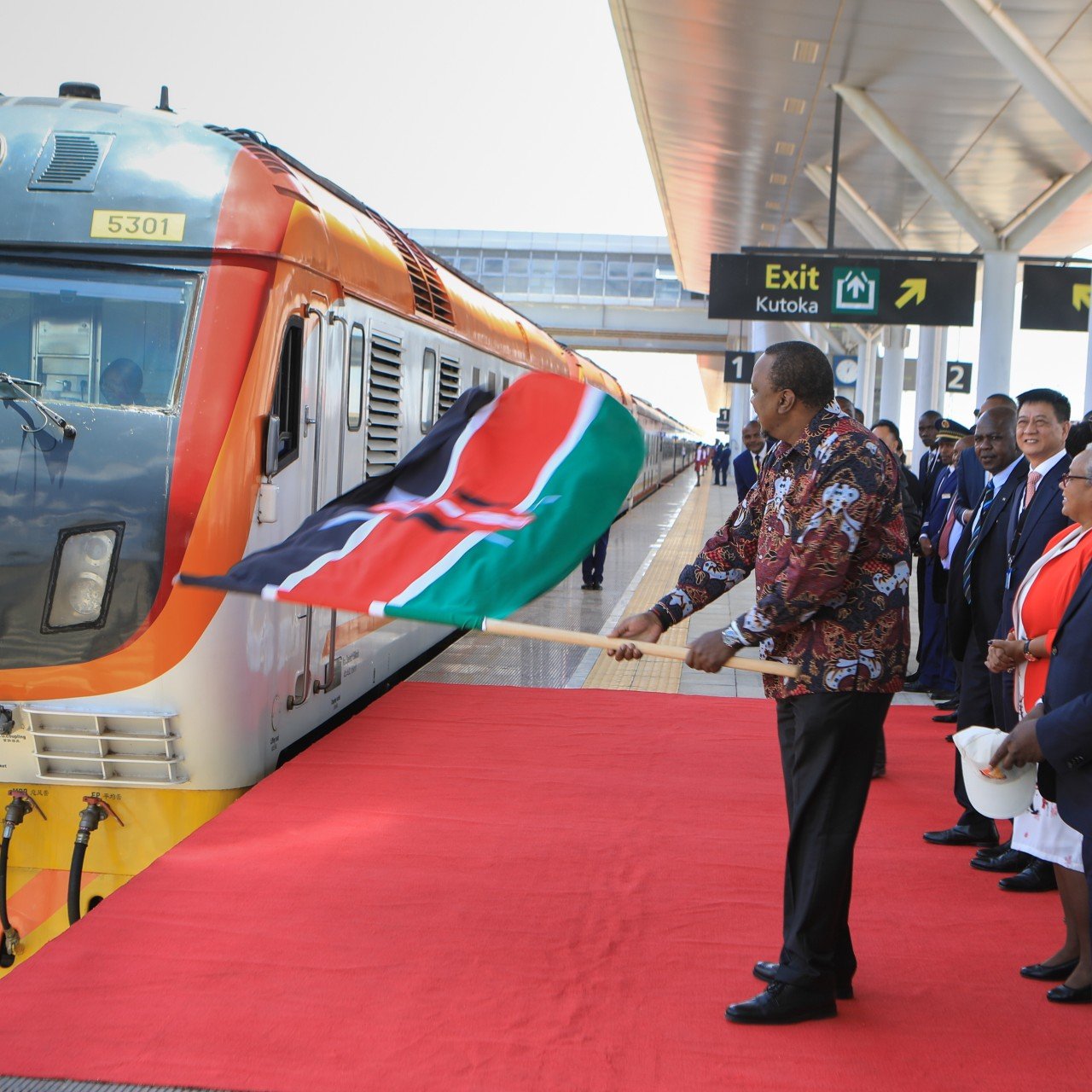 Projects are hit from both ends as Chinese banks strictly scrutinise potential lenders and African nations are squeezed by Covid-19 and economic constraints
Xi Jinping's pet project is criticised at home where many believe money is better spent on economic recovery in China
Beijing has wanted those Belt and Road projects grounded by the coronavirus pandemic to resume – and help revive jobs and economies – but observers say it might take months before that happens because most countries are still struggling to contain the spread of the disease.
Many projects under the Belt and Road Initiative – Chinese President Xi Jinping's trillion-dollar pet project that aims to boost trade and investment across Asia, Africa and Europe – are either on hold or receiving minimal works.
Last week, Beijing revealed that about a fifth of the belt and road projects had been "seriously affected" by the pandemic. About 40 per cent of the projects were adversely affected, and a further 30-40 per cent were "somewhat affected", according to Wang Xiaolong, director general of the foreign ministry's international economic affairs department.
But Chinese Foreign Minister Wang Yi was more optimistic, noting that the impact of the disease on belt and road projects was not massive.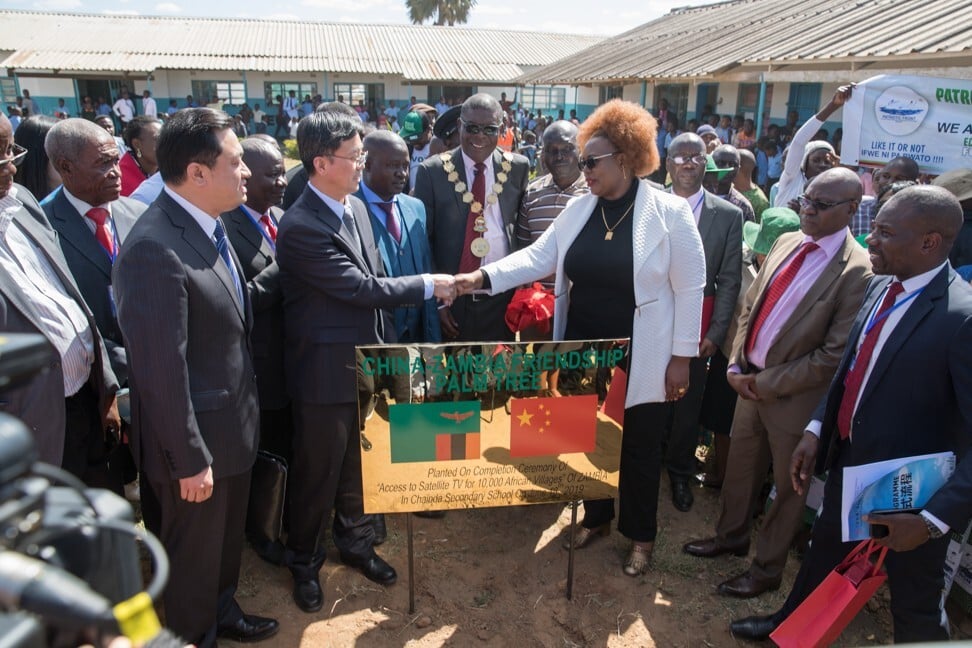 During the Belt and Road International Cooperation meeting last week, Wang said Beijing wanted to "see key belt and road infrastructure projects restarted as early as possible" to "help countries preserve jobs and contribute to economic stability".
Wang revealed that in the past year, 29 government-to-government cooperation agreements were signed, bringing the total number of such deals to 200.
Trade in goods between China and belt and road countries reached US$1.3 trillion, up 6 per cent year on year, and Chinese investment in belt and road countries increased US$15 billion last year, the Chinese foreign minister said via a video link in a meeting that attracted representatives from more than 25 countries.
Wang said that despite the coronavirus crisis, trade between China and belt and road countries had risen 3.2 per cent and direct investment by China was up 11.7 per cent in the first quarter of this year.
By early January, 2,951 belt and road-linked projects valued at US$3.87 trillion were planned or under way across the world, according to research and publishing firm Oxford Business Group.
Many countries in Africa and Asia have not been able to continue with mega projects, mostly funded by Beijing, because they are struggling to service debts. In Nigeria, a US$1.5 billion rail project is facing delays because of coronavirus disruptions, while many Chinese funded projects in Zambia, Zimbabwe, Algeria and Egypt have been put on hold or may be delayed as the countries fight to control the spread of Covid-19.
Many of the countries that took billions of dollars in loans from China to build mega projects – including motorways, ports, dams and railways – are knocking on Beijing's door, asking for debt repayment freezes or some debt cancellations.
Xi has promised African countries to write off all their interest-free loans due this year and asked Chinese financial institutions "to conduct consultations with African countries on commercial sovereign loan arrangements".
China's overall lending to Africa stood at US$152 billion worth of loan commitments between 2000 and 2018, according to data compiled by the China Africa Research Initiative at the Johns Hopkins University School of Advanced International Studies.
Some Asian countries, including Malaysia, Bangladesh, Indonesia, Pakistan, Cambodia, and Sri Lanka have in the recent past either slammed the brakes on or reported delays for Chinese-funded projects. For instance, Covid-19 disruptions have affected the US$62 billion China-Pakistan Economic Corridor, Cambodia's Sihanoukville Special Economic Zone and Indonesia's Jakarta-Bandung high-speed rail.
Further, China's policy banks – including China Exim Bank and China Development Bank – which fund most of the belt and road projects, are now more cautious in their lending.
Even before the pandemic, China's policy banks were already reducing new belt and road loans. The lenders cut funding to energy projects to the lowest level in more than a decade last year.
China Development Bank and the Export-Import Bank of China advanced loans for only three projects, worth US$3.2 billion, in 2019 – the biggest drop since 2008 – research by Boston University's Global China Initiative found. This marked a 71 per cent drop from the US$11 billion advanced in 2018 and came amid growing criticism that China was burdening poorer countries with unsustainable debts.
Analysts said that since most belt and road projects involved bricks-and-mortar activities and large numbers of construction workers, there might be a major slowdown in their implementation.
Bradley Parks, executive director of AidData, a research lab at the College of William and Mary in the US state of Virginia, said given that coronavirus cases were still rising, it was difficult and dangerous to continue doing this kind of on-site construction work.
"I think we're going to see a significant slowdown in the implementation of [belt and road] projects," he said.
AidData tracks Chinese investment and aid. Parks said there would be a slowdown in new lending and a stronger emphasis on the performance of loans that had already been issued by Chinese banks.
He explained that Chinese banks made loans to be repaid with interest, "so when they review incoming loan applications, they pay close attention to the revenue generation capacity of their would-be borrowers".
"Chinese banks will probably try to limit the number of new loans that they issue and focus on minimising the number of non-performing loans in their existing portfolios," Parks said.
James Crabtree, associate professor in practice at the Lee Kuan Yew School of Public Policy in Singapore, said the belt and road's glory days might be over.
"Facing a crunching post-pandemic slowdown, China has far less money to splash out on expensive infrastructure in Africa and elsewhere," Crabtree said.
He said Xi was also facing severe political pressure on two fronts: from poor countries wanting loans cancelled and from his citizens who did not want money sent abroad that could be used to aid recovery at home.
Further, there will be greater sensitivity to and awareness of risk from China's policy banks through its belt and road lending practices, according to Martyn Davies, managing director for emerging markets and Africa at Deloitte in Johannesburg, South Africa.
For instance, as debt became a major concern for the African economy, Chinese policy banks were now more cautious in their lending. They would want to see the commercial viability of projects and financial sustainability before releasing the money.
In Kenya, China Exim Bank has already demanded a commercial viability study to be conducted before releasing money to fund the construction of a belt and road-rail line to link Naivasha, a town in Central Rift Valley, to Malaba, on the border with Uganda. The bank has already funded the phases from the coastal town of Mombasa to Nairobi then to Naivasha at US$4.7 billion.
Davies said that in light of the challenging economic situation in many African countries, "there will be a divergence in returns for China's policy banks – more downside financially but more upside politically".
"It is a real test of China's geopolitical commitment to the continent," he said.
Kevin Gallagher, professor of global development policy at Boston University, said that in the next few years, Chinese overseas belt and road investment would continue its downward trend.
He attributed this to domestic factors in China regarding the health of its economy, and because of weakened "demand" because of the global economic slowdown and increasing debt burdens