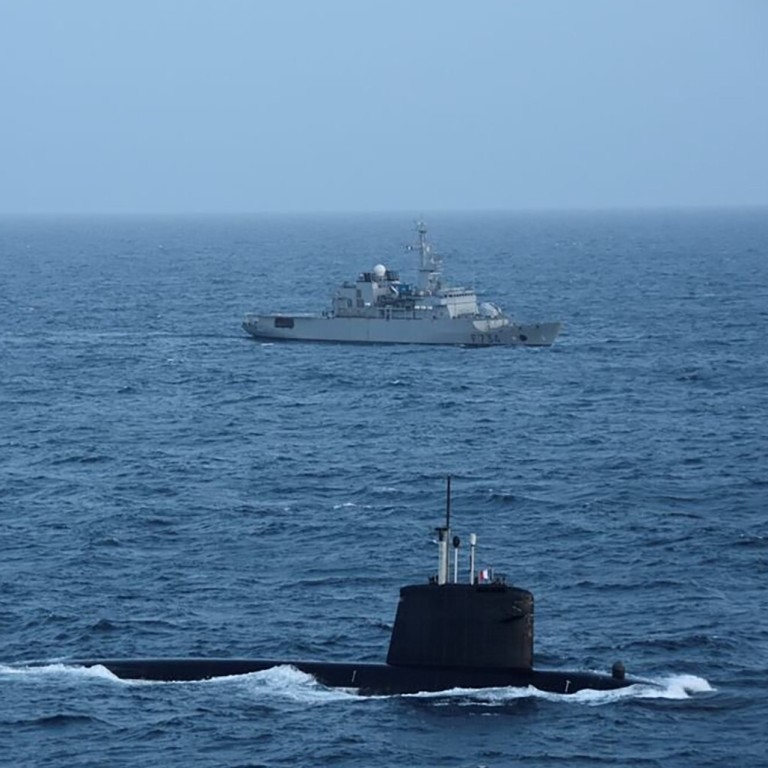 The bid to deepen ties comes amid the EU's concern over human rights in China, and as border tensions remain between New Delhi and Beijing
Both will discuss projects that offer an alternative to China's Belt and Road Initiative, while EU navies hope for a 'meaningful presence' in the Indo-Pacific
The European Union and India are set to make big-ticket announcements in their first Leaders' Meeting on Saturday, including the resumption of long-stalled free-trade talks, infrastructure projects and activities in the Indo-Pacific region.
All 27 heads of the EU member states and India's Prime Minister Narendra Modi will be at the meeting. Previous EU-India summits have been led by heads of the European Commission and the European Council.
On Thursday, the EU announced an allocation of US$2.6 million to support the World Health Organization's efforts to help India fight the spread of Covid-19.
The summit is likely to focus on the issue of vaccine supply chains and pandemic preparedness, according to reports in Indian media.
Saturday's meeting takes place as more countries, including the United States, deepen alliances amid China's growing influence, and at a time the EU and India are facing diplomatic challenges with Beijing.
Earlier this week, the EU cast doubt on the fate of a recently-signed investment deal with China after it said ratification of the pact could not be "separated from the evolving dynamics of the wider EU-China relationship".
On Wednesday, the EU unveiled draft rules that propose action against state-subsidised foreign firms making unfair inroads into Europe, a move that could affect Chinese companies adversely.
Beijing in March imposed sanctions on dozens of members of the European Parliament in response to Brussels' move to join US-led sanctions on Chinese officials in Xinjiang over the treatment of Uygur Muslims in the province.
Last month, the EU Council unveiled the bloc's Indo-Pacific strategy, including exploring closer economic ties with India and pledging to foster a rules-based order with "free and open maritime supply routes in full compliance with international law", without naming China.
Tensions between New Delhi and Beijing remain high due to a months-long stand-off at their disputed border last year that saw both sides come dangerously close to a military conflict.
According to Shairee Malhotra, a Brussels-based analyst, China was a "crucial factor" in bringing a new momentum to the India-EU relationship, with both sides seeing their concerns converge in the areas of Chinese investments in 5G and security challenges in the Indo-Pacific.
Malhotra said that "rude awakenings" suffered by the EU and India had led to a dramatic shift in their China policies, "from engagement to checking Chinese influence".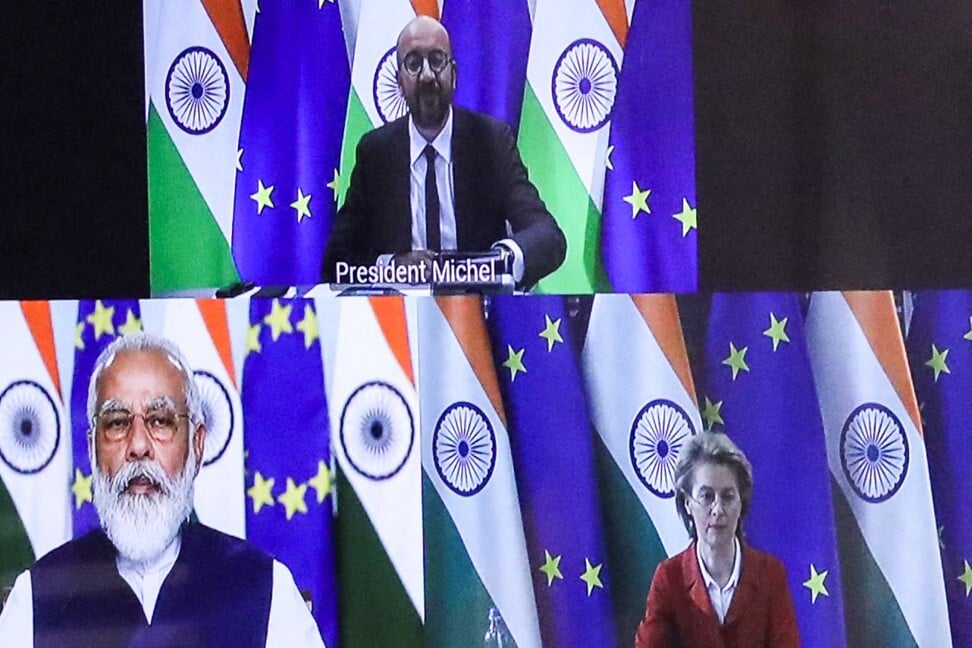 "Tensions with China have propelled India and Europe to view each other in a different light – as valuable partners in diversifying supply chains, reducing economic dependencies on China, and securing the Indo-Pacific region," she said.
Both sides are expected to agree to jointly build infrastructure projects around the world, in a bid to offer countries an alternative to China's funding under the Belt and Road Initiative (BRI) that has sparked accusations it is engaging in debt-trap diplomacy, analysts said.
A press statement issued after the EU-India working group meeting on April 23 said such a partnership would have "a strong digital component".
Earlier this week, India allowed more than a dozen firms to conduct 5G trials for six months. None of them were Chinese, leading Beijing's foreign ministry spokesman to express concern at being sidelined, although Chinese firms have had a presence in India for years.
Malhotra said the connectivity pact between both sides would be significant.
"An EU-India counter to China's BRI that will pursue joint infrastructure projects focusing on energy, transport and digital infrastructure will aim to shape the norms around regional connectivity," Malhotra said
https://amp.scmp.com/week-asia/politics/article/3132544/eu-and-india-boost-trade-indo-pacific-partnership-chinas