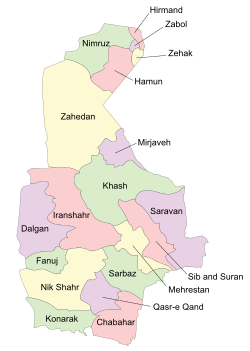 DOZZAAP (Zahedan) Iranian intelligence agencies opened fire on a family car on Friday, May 29 killing a youth and injuring his parents in Shaston (Saravan) district of Iranian Occupied Balochistan (IOB).
According to details, the Iranian officials stopped and searched the vehicle of Khalid Sephai son of Ashur resident of Jalq village at a checkpoint in Saravan city.
However, after the search when he [Khalid] moved his car, the officials opened indiscriminate fire at them killing Khalid's son on spot and injuring himself and his wife.
Eyewitnesses said that the incident happened in Sinokaan region of Saravan city when the agents of intelligence agencies stopped Khalid's care, inspected it and allowed him to move but then opened fire from behind.
A source present at the scene said, "After inspecting Khalid's car, he continued on his way, but the Intelligence officers opened fire on his car from behind, killing his son on the spot and seriously wounding him and his wife. The wounded have been taken the Razi Hospital in Shaston."
The condition of Khalid and his wife was reported to be critical at the time of filing this news story.
Local sources reported that this year, the indiscriminate shooting and the repression of the Baloch people have intensified by of non-native Persian police officers.
Baloch pro-freedom forces believe that by achieving the right to national sovereignty, the Baloch people can form their own indigenous military and local security forces and live a life of dignity without any fear and insecurity