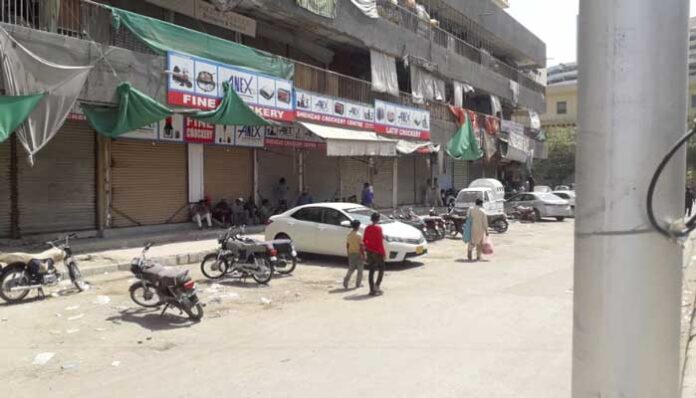 Traders in three provinces-Sindh, Kyber Pakhtunkhawa and Balochistan- on Tuesday announced to resume their business operations from April 15, apparently challenging the extension in the coronavirus-led lockdown by the federal government.
However, the business community in Punjab has urged government to permit activities for a limited time.
The announcement comes from traders at a time when Prime Minister Imran Khan, in his address to the nation on Tuesday, extended the lockdown till April 30.
The premier said some industries such as construction would be allowed to operate from Wednesday (tomorrow).
Traders in Karachi said they would resume operations from April 15 and that they would follow preventive measures.
A representative of the Karachi's traders community told reporters that the business community couldn't afford the imposed restrictions anymore.
"The businessmen have paid their employees a month's salary, but will we be able to do so if the lockdown extends," he questioned.
The representative said traders would hand over shops' keys to [the officials at] the Chief Minister House and would protest outside the provincial chief's office.
He said the businesses in Sindh and Balochistan would resume operations by following precautionary measures from April 15 as traders couldn't bear the lockdown restrictions anymore.
The Sindh government had been informed regarding the decision to resume operations, he added.
Furthermore, the KP traders they could not afford the lockdown further and would open shops tomorrow.
United Business Group President Ilyas Bilour said small scale traders had been forced into starvation due to the lockdown.
The labourers were severely affected due to the closure of business centres, he said.