Inkstonenews.com
In the second part of the Voices from China series, Inkstone invites people from the central city of Wuhan and other parts of China to answer your questions about the coronavirus outbreak. Subscribe to our newsletters to join the conversation.
But while the disease's footprint has spread to over 24 countries, its toll has been concentrated in mainland China, where all except 3 deaths have been reported.
For many people living in the heart of the epidemic, fending off the virus remains a priority. As whole cities are sealed off and public transportation shut down, millions of people have no choice but to stay home, wondering how much more damage the coronavirus will cause before it ends – if it ends.
Their experience is almost without precedent. We asked Inkstone readers what they want to know from the people living at the epicenter of the outbreak. Here are their voices.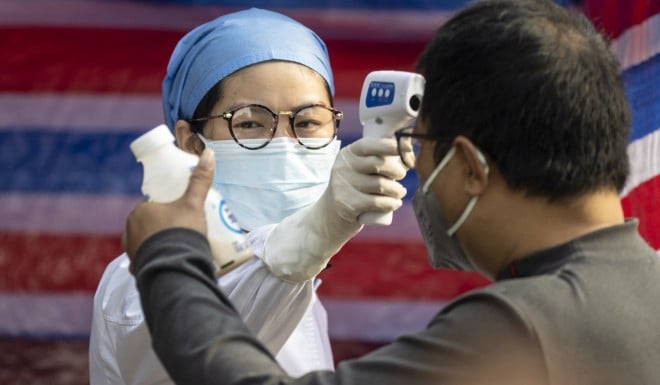 Has this outbreak changed your perception of China's ability to handle future global epidemics? – Megan
"Of course it changed my perception … In the future, if I hear any 'rumors' about an epidemic, I will run out of this country immediately," said JJ, 32, a journalist based in Wuhan. JJ said she is not authorized to speak to the press and declined to use her real name.
"I used to think China had grown leaps and bounds since the 2003 Sars outbreak
The 2002-2003 Sars (Severe Acute Respiratory Syndrome) outbreak was first reported in China's southern province of Guangdong. The disease spread to 26 countries and regions, infecting 8,000 people and killing 774.
, but I never thought I would see so many people
unable to get proper, timely treatment
, 17 years later," she told
Inkstone
.
"They didn't act quickly early on to control the epidemic. They waited until things got out of control and then locked down the city. They left front-line medical personnel to fight the virus with little to no supplies. They let the people bear the brunt of the epidemic."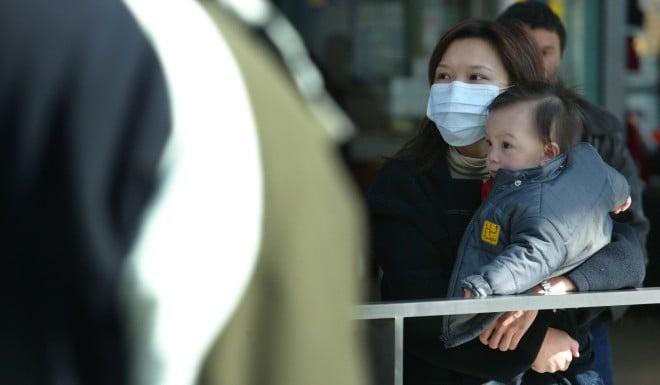 What were your symptoms and how different does it feel compared to normal flu? – Len
"I have no energy, I feel lethargic. Sometimes I have a difficult time breathing," Fan Qianqian, 25, a real estate office worker, told Inkstone.
Fan said she knew something was up when she realized that the common cold drugs she took did not ease any of the symptoms. A chest scan showed an infection in one of her lungs.
Fan said she probably contracted the disease while she took care of her grandmother, who tested positive for the coronavirus on February 6.
"No one helped us. I posted on social media and didn't get help. All of my family members went to different hospitals to line up for hospital beds."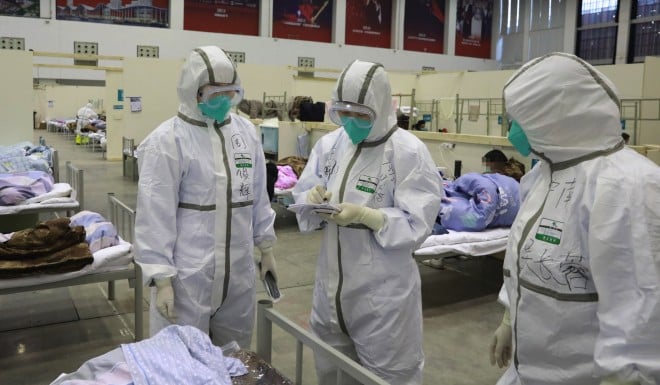 Her grandmother secured a bed after the family lined up for three days.
Currently, Fan is quarantined in her apartment. She is planning to buy drugs that she said could relieve her symptoms and treat herself from home.
"I'm only showing minor symptoms, plus I'm young and have a better immune system. My grandmother is 80, she can't wait."
I've seen photos of the empty streets in Wuhan. How does one survive when stores are closed? How do you get money and then buy groceries when transportation is not operating? How do you get drinking water? – Elizabeth
"You can still buy things. There is just a lot less variety and the price of produce has doubled and sometimes tripled," said Liang Feng, 30, a Wuhan resident who used to work for an e-commerce company.
"Outside closed markets and stores, farmers sell vegetables and produce every day. They have a small amount of cucumbers, eggs, cabbages and radish."
Liang said he walks for 10 minutes to get groceries and uses her mobile phone to pay. There's no meat and poultry from the farmer's stands, but he said it is possible to find some in supermarkets on a good day.
"For drinking water, we just boil tap water. We don't need to buy drinking water."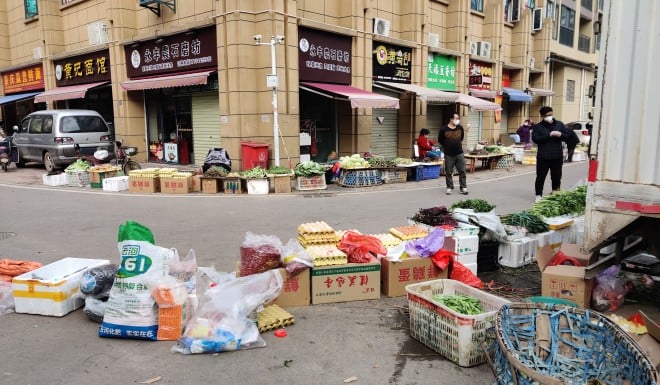 Liang said his biggest worry is not food and supply, but getting back to work. He quit his job right before the epidemic. His parents need to go to the eastern city of Wenzhou for work, which they can't get to because the authorities have locked down Wuhan.
How are your pets? – William
"My cat just wants to go out. He is brooding at the window every day," Pan Ting, 25, an office worker at a state-owned power grid company in Huanggang, Hubei province, told Inkstone.
"He is an adventurous soul. He likes to go out. I used to take Commanding Officer" – the cat – "to Mom's house all the time, carrying him in my bag. He loves it."
Since late January, Pan's apartment complex only allows certain authorized people to go out and buy necessities and supplies. Her city Huanggang has been hit hard by the virus and is only an hour's drive away from Wuhan, where the outbreak was first reported.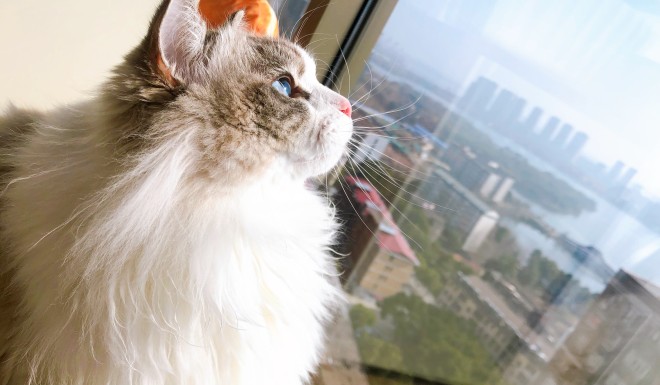 "A lot of other pet owners are worried about the supply of pet food. Those have become really hard to buy. Even if you ordered online, no one can deliver your package, because most people have to stay at home."
"We're doing OK on food. I'm cutting down his daily portion. My current stock will last him another two, three months."
How many people have really died in China? – Warren
"The real number of people who died from the virus is probably higher than the official number, but we don't know how much higher," said Xun, a social worker and a volunteer for coronavirus support groups in Shanghai, told Inkstone.
She refused to share her name for fear of government retaliation.
"We don't know the exact number of deaths," said Xun.
On February 13, Hubei province changed its diagnostic criteria, giving doctors more ways to determine if the patient is infected, including using clinical diagnosis, chest scans and other tests. It resulted in a spike in the number of confirmed cases.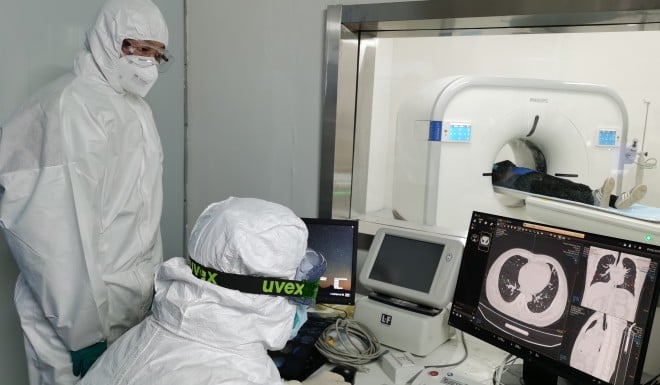 Xun said the new criteria will help more people get diagnosed, but she is not confident in the authority's ability to deliver care.
"Even until now, policies are still being carried out both crudely and aggressively. For instance, after the government announced a campaign of taking in all patients, some patients' relatives posted online saying their diagnosed family members were quarantined but left without treatment."
"If policies are continued to be carried out just for the sake of it, we will just repeat this misery when another epidemic strikes."
How can we help you? – Rebecca
Is there a way foreigners can contribute funds? – Ruth
"I know medical supplies are in extremely short supply right now. I hope foreign friends can help raise medical supplies. And I recommend sending those goods directly to the hospitals," said Li, a Beijing-based writer and social science researcher.
Li has been in touch with at least five hospitals in Wuhan and posting open calls for help on China's social media platform Weibo. Li refused to share her real name as she's not authorized to speak to the press.
Inkstone spoke with three other people who work with non-governmental organizations to help raise supplies. All four of them expressed frustration at state-owned charity foundations' seeming inefficiency in delivering donations to Wuhan and Hubei province.
They recommended that people work with non-governmental organizations (NGOs) instead to send help directly to the hospitals.
Based on interviews with volunteers and public statements from Wuhan hospitals, Inkstone has found that hospitals in Wuhan are most in need of surgical masks, N95 respirators, goggles, protective suits and medical ventilators.
The items need to be medical grade and certified for hospital use.
Volunteers said people overseas who want to donate should get in touch with local organizations to understand their needs and process before making a donation.
Joe, a Shanghai-based attorney who is working with several fundraising groups, recommended getting in touch with these four organizations with coronavirus relief programs: Beijing Renze Foundation, Growing Home, NPI and Ginkgo Foundation.
Joe also suggested looking up One Foundation, Shanghai United Foundation and coronavirus relief campaigns on Globalgiving.org.
"This process may need volunteers who speak Chinese to help smooth the communication … but if we can get those supplies directly to the hospitals, bypassing the layers of bureaucracy, we can help those in need," said Li, the Beijing researcher.