InkstoneNews.com
Needs of female medical workers overlooked in coronavirus fight, advocates say
The Chinese government has vowed to take all coronavirus patients into hospitals and quarantine centers. But in Wuhan, the epicenter of the outbreak, some patients in those facilities are struggling to get medical attention.
When Peng Bangze, a food delivery driver, sent his father to a quarantine site in Wuhan, the epicenter of the coronavirus outbreak, he hoped the 59-year-old would get the treatment he needed.
The older man, a construction worker, fell ill on January 28. He was coughing, running a fever and having difficulty breathing. A CT scan showed he had infections in both lungs, Peng said.
On February 5, he was taken to the Sunny Sky Inn in Qiaokou district. The building had been converted into a temporary quarantine center. At that time, Peng said, community officers promised that his father would be tested for the coronavirus and looked after by doctors.
But no doctor was working at the site, Peng said. On February 8, Peng's father stopped answering his phone calls. Two days later, Peng found his father in his hotel room unresponsive.
"I touched his hand, and it felt hard and cold," Peng, 30, told Inkstone. "He had vomited blood. I called out to him. No response. I knew he had passed away." A doctor later confirmed his death, Peng said.
Peng's story echoes that of a number of Wuhan residents who have complained about the lack of medical resources inside makeshift shelters that the authorities hope will help save the growing number of people sickened by the coronavirus in the city.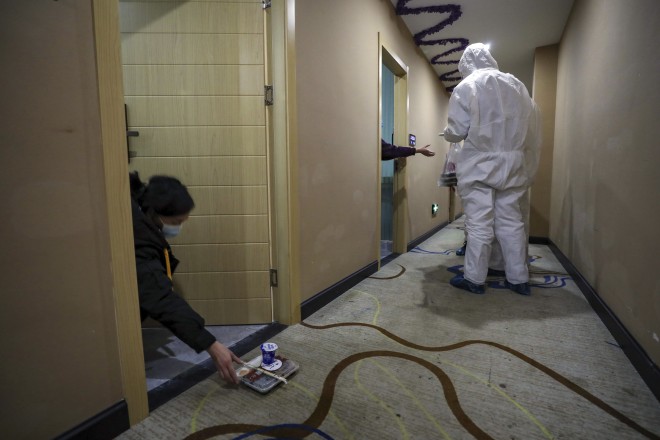 The previously unknown virus has infected more than 19,558 people and killed at least 820 in the central city of Wuhan, where the epidemic is believed to have started in December and where it has taken its greatest toll.
But as Wuhan has sought to contain the virus by banning residents from leaving since January 23, the rising number of patients confined in the city has overwhelmed its medical infrastructure.
Across Wuhan, hospital beds are in acute shortage. Exhausted doctors and nurses work days on end without a break, and hundreds are estimated to have caught the virus themselves.
Many Wuhan residents, desperate for medical attention, have gone online to cry for help, fueling public outrage at the government of a city that is almost as wealthy as Beijing.
I touched his hand, and it felt hard and cold
"Take everyone that needs to be taken in, do not leave anyone behind," says a slogan of the campaign published in Communist Party mouthpieces.
Previously, the city built two new hospitals dedicated for the most severely ill patients. One of the hospitals was erected in just 10 days, making international headlines for the sheer speed of construction. To ease the shortage of medical personnel, more than 11,000 medical workers from across the country have been deployed to Wuhan.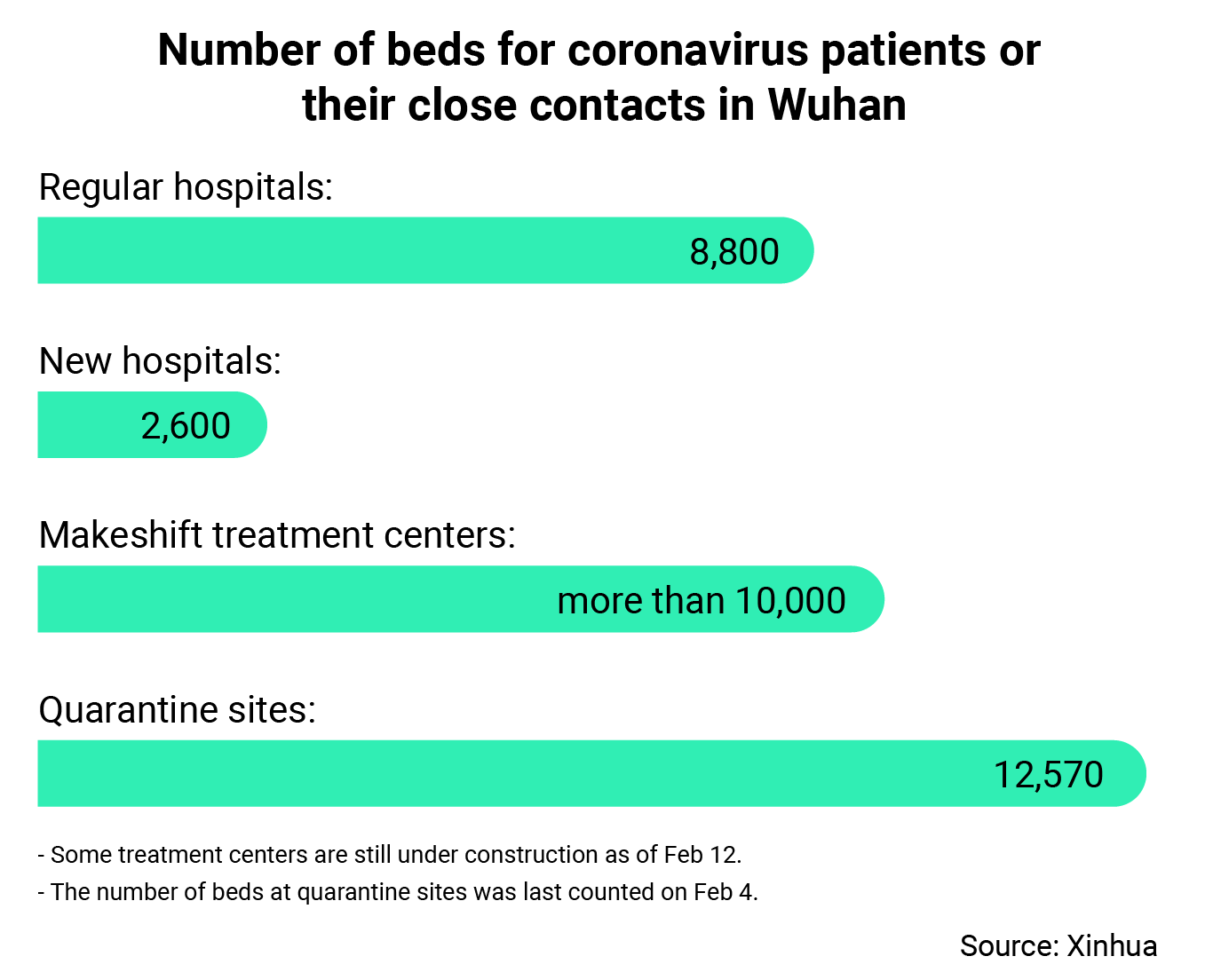 Since last week, city authorities have expanded their effort to house suspected coronavirus patients.
Stadiums and exhibition halls have been turned into makeshift treatment centers for those with mild symptoms. University dorms and hotels are being transformed into quarantine centers.
But some of the makeshift facilities, such as the one Peng's father died in, are little more than sites to isolate the ill than to treat them.
Families say some hastily-arranged quarantine sites lack the equipment and staffing to take care of patients. Some of them told Inkstone of painful experiences of trying to secure beds in a regular hospital for their loved ones.
Fu Jun, a housewife in Wuhan, said her 54-year-old mother was diagnosed with a lung infection earlier this month. After waiting for a week, she was admitted into a university dormitory that had been converted into a quarantine center.
Fu's mother received two bags of traditional Chinese medicine drinks per day. No medical care was provided at the facility, which was full of other suspected coronavirus patients, Fu said.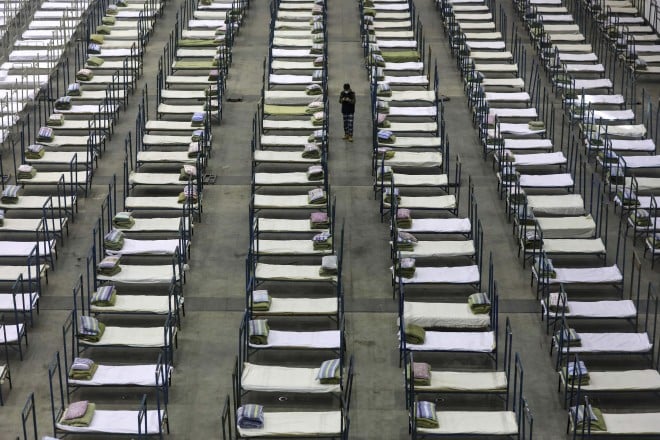 Another Wuhan resident, Lan Shan, said her 55-year-old mother spent four nights sitting in the lobby of a local hospital waiting for a bed after she was diagnosed with the coronavirus last week.
On February 9, the hospital transferred her to a hotel that had been converted into a quarantine center, where she spent the next two nights without medical care.
Zeng Bolong, a Boston University student who is currently in Beijing, said his grandmother in Wuhan had been turned down by three hospitals over the past five days.
Instead, the 80-year-old was assigned a bed at a hostel that provided no service except three meals a day. She has high blood pressure, and was at the time having difficulty eating and breathing.
"My father said if she could not be hospitalized today, she might not make it," Zeng told Inkstone on Tuesday.
It's hard to independently assess the quality of care at all medical facilities in the city. A state media report on February 8 said makeshift hospitals and quarantine centers were still short of medical staff despite help from retired doctors and nurses.
One of the newly-built hospitals is now asking the public to donate masks and protective suits.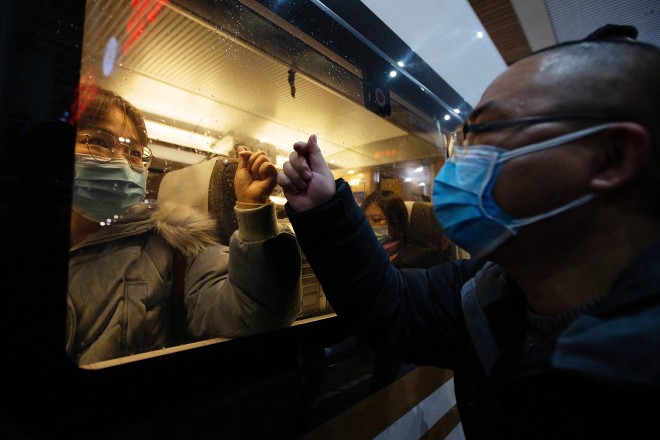 Every day, dozens of desperate Wuhan residents take to the Twitter-like Weibo to appeal for help for their sick family members. Some said although their relatives had been taken into shelters, they were not provided with medicine, oxygen or enough blankets to stay warm.
On Monday, the Communist Party chief of Wuhan, Ma Guoqiang, said officials had already examined 99% of the city's population, and all suspected cases would be tested by Tuesday.
The numbers he gave only triggered a wave of ridicule online. "So all those crying for help belong to the 1%?" asked a Weibo user.
The Chinese leadership often sets ambitious targets and deadlines to pressure local officials. But experts say it's unlikely all those infected could be identified in such a short time, due to the large number of patients.
"The logic of the biology world does not match the logic of the political world," said Yanzhong Huang, an expert on China's public health system with the Council on Foreign Relations, adding many patients need to be tested multiple times before they are even diagnosed.
"You have the mismatch between the two that I think contributes to the inability for them to admit all the patients."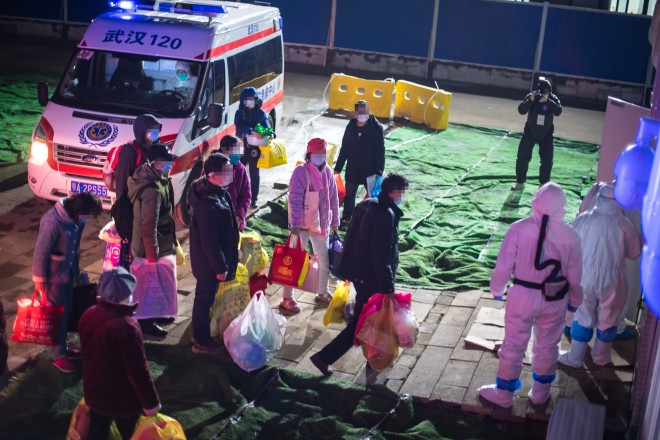 Both Lan Shan and Fu Jun later found hospital beds for their mothers. Zeng's grandmother has also been admitted, by the fourth hospital she visited.
Fu said she was slightly relieved that her mother was getting treatment. But while she was running around for her mother, her 15-year-old sister also developed a fever. Her father, with no symptoms, is currently living in a quarantine center.
Unable to find a hospital bed for her sister, Fu is taking care of the teenager at home. To avoid catching the virus, Fu wears a face mask even while sleeping.
"I'm mentally prepared that I will get infected as well," Fu said.