2019-09-30 09:00:56 China Daily Li Yan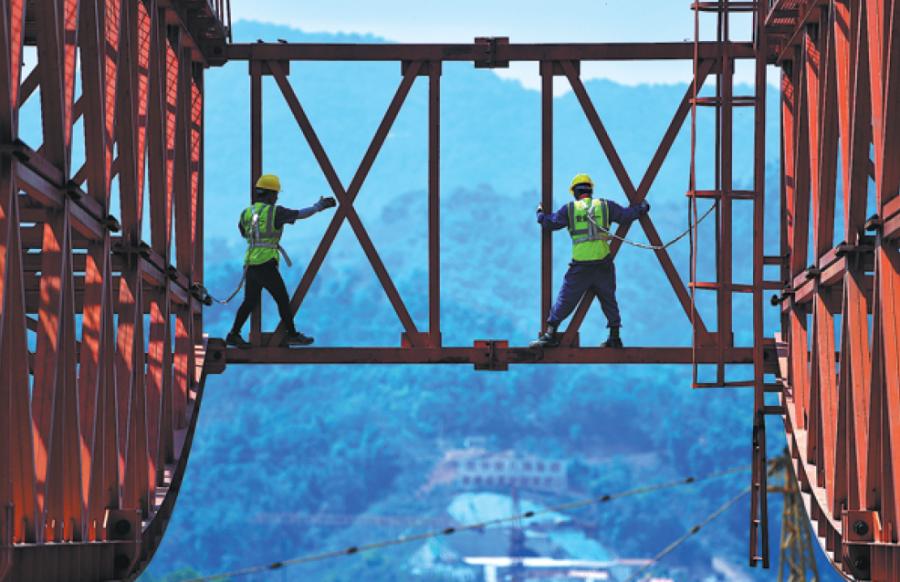 1/6Workers walk along a steel girder at a construction site of the China-Laos Railway, a Belt and Road project, in Pu'er, Yunnan province, in April. (Photo/Xinhua)
Initiative marks progress among key nations
Editor's note: In "Footprint", a series of stories recalling important examples of China interacting with the rest of the world, we follow the path the country has taken in the past seven decades. This story is the fifth in the series.
Six years on, Marzuki Alie, the former speaker of the Indonesian House of Representatives, remembers well the day he hosted President Xi Jinping in Jakarta.
During his speech on Oct 3, 2013, Xi first proposed jointly building the 21st Century Maritime Silk Road along ancient sea routes that have borne goods and friendship among people from different countries.
"President Xi is the only foreign leader to give a speech in front of the chairperson and members of the Indonesian parliament," Marzuki said, adding that the speech "was an exception as well as a privilege for us".
Xi's speech and talks with heads of the Indonesian parliament were memorable ? especially the invitation to move forward together, said Marzuki, who served from 2009 to 2014.
"President Xi will not only continue to strengthen cooperation with Indonesia, but more broadly, cooperation with ASEAN (Association of Southeast Asian Nations) countries as well," he said.
Marzuki said Xi discussed 12 important points during their meeting and emphasized five key components required to share prosperity - building trust and sincerity; holding on to win-win cooperation; watching out for and helping each other; sticking to heart-to-heart exchanges; and being open and inclusive.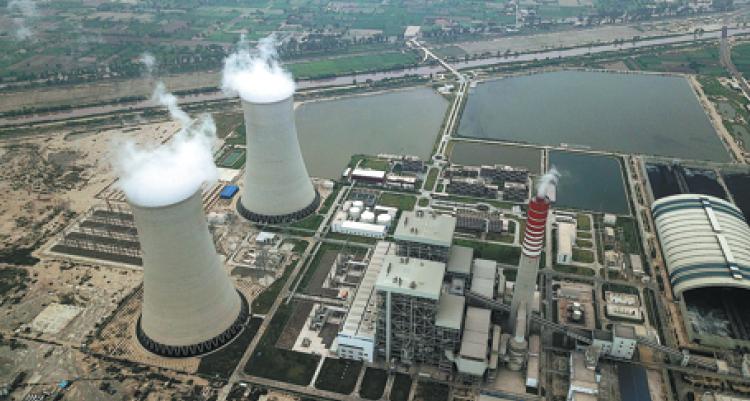 2/6The Sahiwal coal-fired power plant in Punjab, Pakistan, is the China-Pakistan Economic Corridor's first major energy project. (Photo/Xinhua)
On Sep 7, 2013, at Nazarbayev University in Kazakhstan, Xi raised the concept of the Silk Road Economic Belt, underlining the need to strengthen connectivity in policy, infrastructure, trade, finance and people-to-people exchanges.
The concepts of the Silk Road Economic Belt and 21st Century Maritime Silk Road were later termed One Belt One Road before evolving into the Belt and Road Initiative.
The BRI aims to enhance Asia's interconnectivity with Europe, Africa and other continents along ancient trade routes, exploring new driving forces for world economic growth and building a new platform for world economic cooperation. The World Bank estimates that BRI economies account for one-third of global trade and GDP, as well as more than 60 percent of the world's population.
Marzuki said ASEAN member nations hold important positions on the BRI sea route.
For Indonesia, in particular, the country's Global Maritime Fulcrum policies can be synergized with the BRI. The Global Maritime Fulcrum vision, put forward by Indonesian President Joko Widodo, aims to take advantage of the island nation's geographical position to promote its strategic and economic development.
In addition to Indonesia, ASEAN members comprise Brunei, Cambodia, Laos, Malaysia, the Philippines, Singapore, Thailand, Vietnam and Myanmar.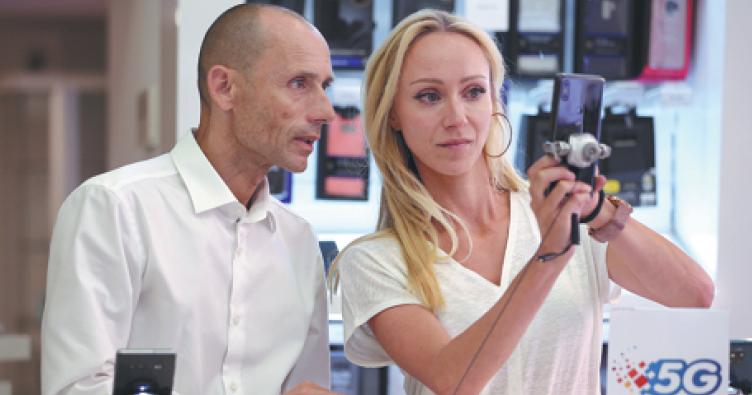 3/6A customer asks for details of a Huawei 5G phone at a shop in Morocco. (Photo/Xinhua)
"From the start, Indonesia stressed that BRI projects must be driven by the private sector … the role of the government (in the BRI) is only to facilitate," Marzuki said, adding that all projects under the initiative in Indonesia are carried out on a company-to-company basis, with business entities working directly on related projects.
"If Indonesia is able to optimize BRI collaboration, it will certainly benefit from it," Marzuki said. He added that the BRI complements the government's programs in developing inter-island connectivity and infrastructure — something the country needs to diversify resources and maintain healthy economic development.
"If this connectivity is created, then greater investment will be attracted to Indonesia," he said.
He added that the country's ongoing Jakarta-Bandung high-speed rail project is a "highlight" for the people of Indonesia and "a barometer of China-Indonesia cooperation".
The project was given high priority by both Xi and the Indonesian leader after the signing of a memorandum of understanding in March 2015 between Indonesia's Ministry of State Owned Enterprises and China's National Development and Reform Commission for its "cooperative construction".
Targeted for completion by mid-2021, the $6 billion rail link is regarded as a flagship BRI project. Connecting Jakarta, the Indonesian capital, with Bandung, the country's third-largest city, the 142-kilometer line will not only be the nation's first high-speed railway, it will mark the first time that China's high-speed railway standards, technologies and equipment have been put to use on a line overseas.
The link is being developed by Kereta Cepat Indonesia-China, a joint venture formed by Chinese and Indonesian state-owned enterprises. According to Zhang Wei, China Railway Group's general manager for the Jakarta-Bandung project, more than 3,000 jobs are expected to be created for Indonesians as construction reaches a peak.
Infrastructure connectivity is high on the Belt and Road agenda, along with respecting the sovereignty and security concerns of all related countries.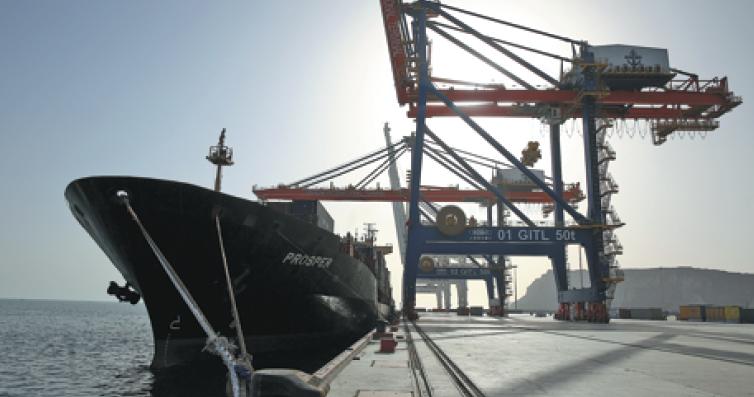 4/6A container ship docks at Gwadar Port in Pakistan. (Photo/Xinhua)
According to a report on the initiative's progress, published by China on April 22, BRI countries have made concerted efforts to build a comprehensive, multi-level and composite infrastructure framework centered on railways, roads, shipping, aviation, pipelines and integrated space information networks.
Examples of international economic cooperation corridors and links boosting countries' connectivity include the New Eurasian Land Bridge, and the China-Mongolia-Russia, China-Central Asia-West Asia, China-Indochina Peninsula, China-Pakistan, and Bangladesh-China-India-Myanmar economic corridors.
In Nigeria, the Abuja-Kaduna Railway, built by China Civil Engineering Construction Corp, started commercial operations on July 26, 2016. By Jan 11 this year, the railway had served 1.23 million passengers. It is the first section of the standard gauge project between Lagos and Kano, the first standard gauge railway in Nigeria and West Africa.
A recent World Bank report showed that BRI transportation infrastructure projects have increased GDP for economies taking part in the initiative by up to 3.35 percent.
In addition to infrastructure, BRI connectivity has four other "pillars" — policy coordination; unimpeded trade; financial integration; and closer people-to-people ties.
Key documents
Last year, 492,200 students from 196 countries and regions studied in China, with nearly 53 percent of them coming from 64 countries taking part in the BRI, Xinhua News Agency reported.
According to the BRI report published by China in April, the initiative has been incorporated into key documents of international organizations. For example, the BRI and its core concepts have been written into documents for the UN, the G20 and the Asia-Pacific Economic Cooperation forum, among others.
The Digital Silk Road has become an important component of the BRI to promote cooperation on technology. Huge efforts have also been made to boost cooperation in specific areas such as intellectual property, tax, agriculture and law.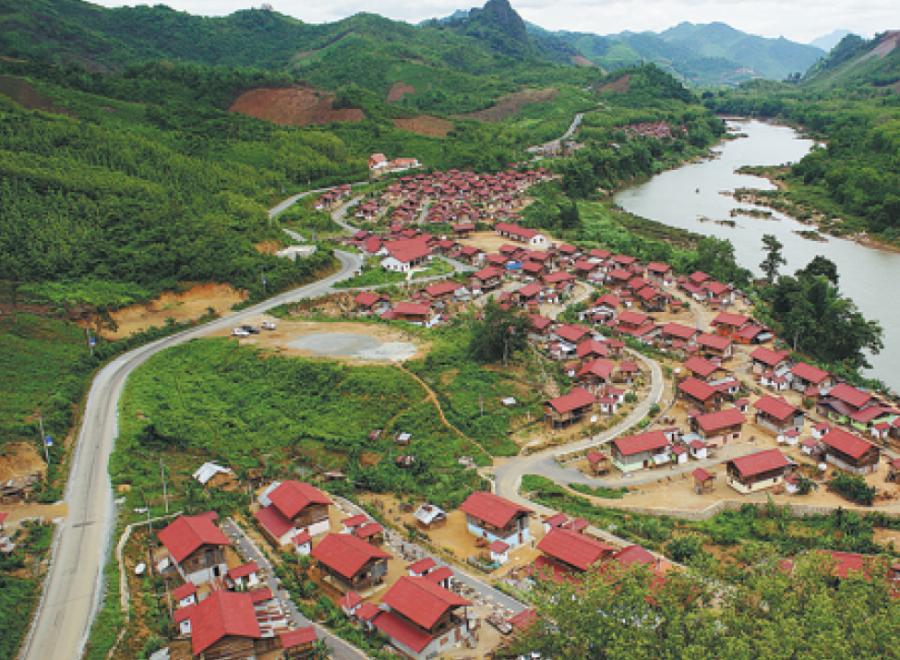 5/6The Hake resettlement village was built by Power Construction Corp of China near the Nam Ou River Cascade Hydropower project in Laos. It is the first overseas project by a Chinese-invested enterprise that covers an entire river. (PHOTO PROVIDED TO CHINA DAILY)
By the end of 2017, trade among countries and regions involved in the BRI accounted for 13.4 percent of the global volume and for 65 percent of that in the European Union, according to the Belt and Road Trade and Investment Index report released in May.
A report by global consulting company Deloitte said that over the five years to June last year, more than 82 trade cooperation zones were established in BRI countries, creating 244,000 jobs for the host nations.
People-to-people bonds are also an important BRI element, as the initiative acts as a platform to achieve Xi's vision of building a community with a shared future for mankind.
At China Railway Group's construction site for the Jakarta-Bandung high-speed rail project, Chinese and Indonesian employees live together in workers' camps, with dormitories and canteens close by. Separate halal canteens and prayer rooms have been set up for Muslim workers.
Indonesia is the world's biggest Muslim-majority country, and more than 87 percent of its population of 260 million embrace the faith, according to the World Population Review.
"It is important that we fully respect Indonesian people's religion and culture," Zhang, the general manager, said. "Though we may have different religions, our friendship can still be deepened through cultural exchanges and communication."
Similarly, in Laos, the Nam Ou River Cascade Hydropower Project operated by Power Construction Corp of China, is not only helping the landlocked country to become "the battery" of Southeast Asia, it is also passing on technologies to local people through a build-operate-transfer model.
As of the end of July, 136 countries and 30 international organizations had signed 194 BRI cooperation documents with China, according to the Belt and Road Portal, the initiative's multilingual website operated by the State Information Center.
In March, Jin Liqun, president of the Asian Infrastructure Investment Bank, said before the Boao Forum for Asia that the BRI is set to promote global cooperation, and under the initiative, any country or investor can implement a project, regardless of the location.
The AIIB, a multilateral development bank with headquarters in Beijing, has become one of the key platforms for building the BRI. Since starting operations in January 2016, the bank has provided $8.5 billion in loans for 45 projects in 18 member countries.
One of the bank's founding members is New Zealand. When meeting with Xi in April, the country's Prime Minister Jacinda Ardern said New Zealand had long supported the BRI.
It is positioning itself to become a major strategic link under the BRI. In June, during the Building the Southern Link conference in Auckland, a spokesman for the country's Ministry of Foreign Affairs and Trade said the nation is willing to play a bigger role in linking Asia with South America.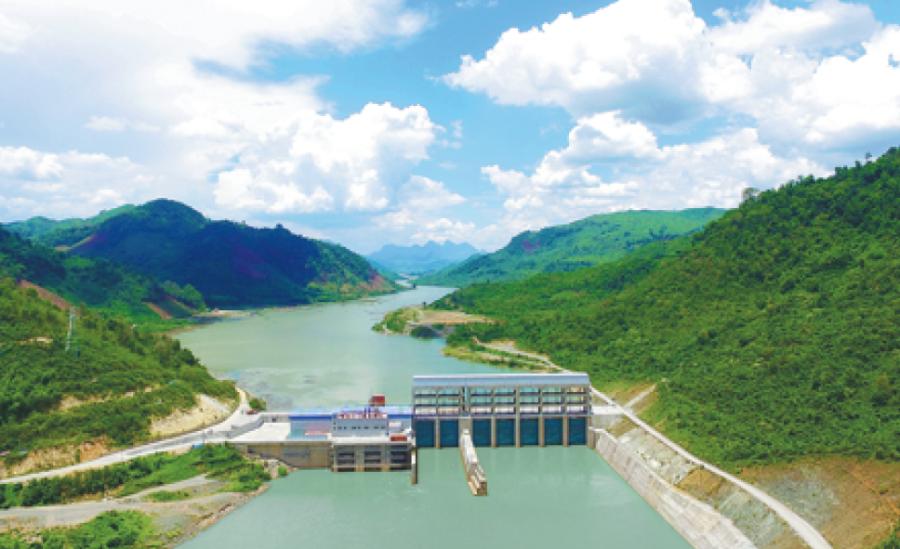 6/6The Hake resettlement village was built by Power Construction Corp of China near the Nam Ou River Cascade Hydropower project in Laos. It is the first overseas project by a Chinese-invested enterprise that covers an entire river. (PHOTO PROVIDED TO CHINA DAILY)
The Southern Link is a concept proposed by the New Zealand China Council in an attempt to build momentum for New Zealand better accessing resources and markets, along with BRI-based global cooperation.
Meanwhile, this year marks the 45th anniversary of the establishment of diplomatic ties between China and Brazil.
During his visit to China in May, Brazilian Vice-President Hamilton Mourao said he hopes to connect his country's development plans with the BRI. Brazil already has projects under construction that are linked to the initiative, such as Sao Luis Port in the country's northeast.
Hungary, China's largest investment destination in Central and Eastern Europe, has deepened its cooperation with Beijing in recent years.
Major projects in the European nation include the Hungary-Serbia railway, the Central European Trade and Logistics Cooperation Zone, telecom giant Huawei's largest logistics center outside China, and an electric vehicle factory for automaker BYD, among others.
In March, during Xi's state visit to Italy, the country became the first of the Group of Seven industrialized nations to sign on to the BRI. Giuseppe Conte, Italy's prime minister at the time, said he considered the BRI a historic opportunity for Italy and expected the country's participation to help tap the potential for bilateral cooperation with China.
Marzuki, the Indonesian parliamentary speaker, said, "For developing countries, it is difficult not to be tempted by the BRI."



http://www.ecns.cn/m/hd/2019-09-30/detail-ifzpknpx2080490.shtml