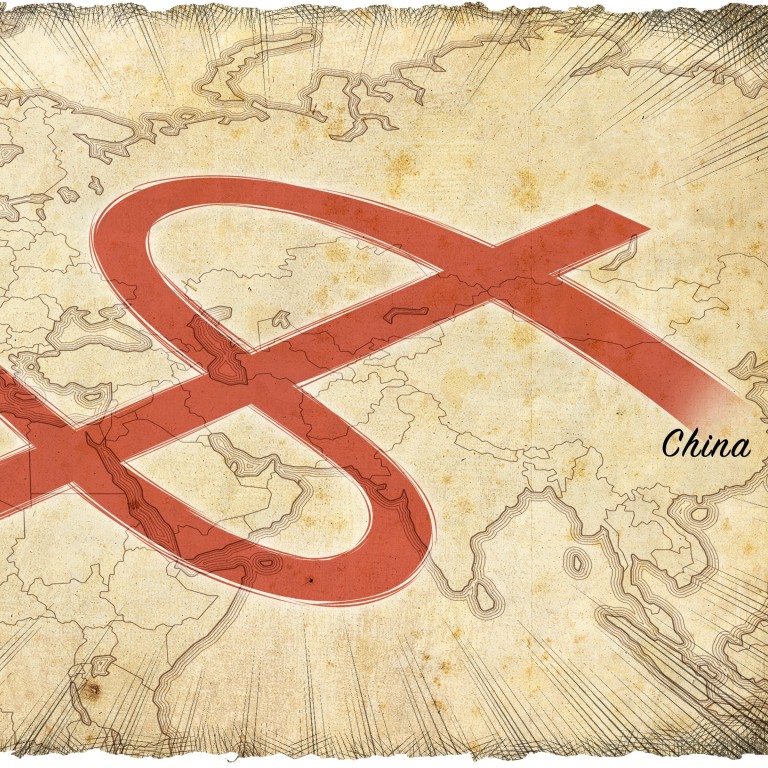 Beijing's global infrastructure drive will be in the spotlight this week when dozens of heads of state converge on the Chinese capital for the second Belt and Road ForumIn the first of a four-part series, we look at what might be the real purpose of the massive programme
Topic |  Belt and Road: 2019 Forum
Published: 6:00am, 22 Apr, 2019
By the entrance of the main office in Cambodia's Sihanoukville Special Economic Zone is a crimson message from the country's prime minister, Hun Sen.
Written in flowing Khmer and Mandarin is a quote from the China-friendly strongman likening the area to "my own son".
On the opposite wall is a quote from Chinese President Xi Jinping hailing the zone – one of the first industrial estates in Asia funded and jointly run by Chinese investors – as a landmark model of cooperation.
The zone is home to dozens of Chinese firms and is just 12km (7 miles) from Cambodia's only deep-sea port, a facility that was developed with the help of China's strategic rival, Japan.
The port, which handles about 70 per cent of Cambodian imports and exports, is a major link in a chain of some 600 facilities in 200 countries connected by China's "
".
China launched the scheme in 2015 to spur trade along ancient Silk Road land and sea routes linked to Asia, Africa and Europe.
Cambodia is one of the poorest and least developed countries in the world and has become a haven for Chinese investors, with capital inflows reaching an estimated US$3.9 billion last year.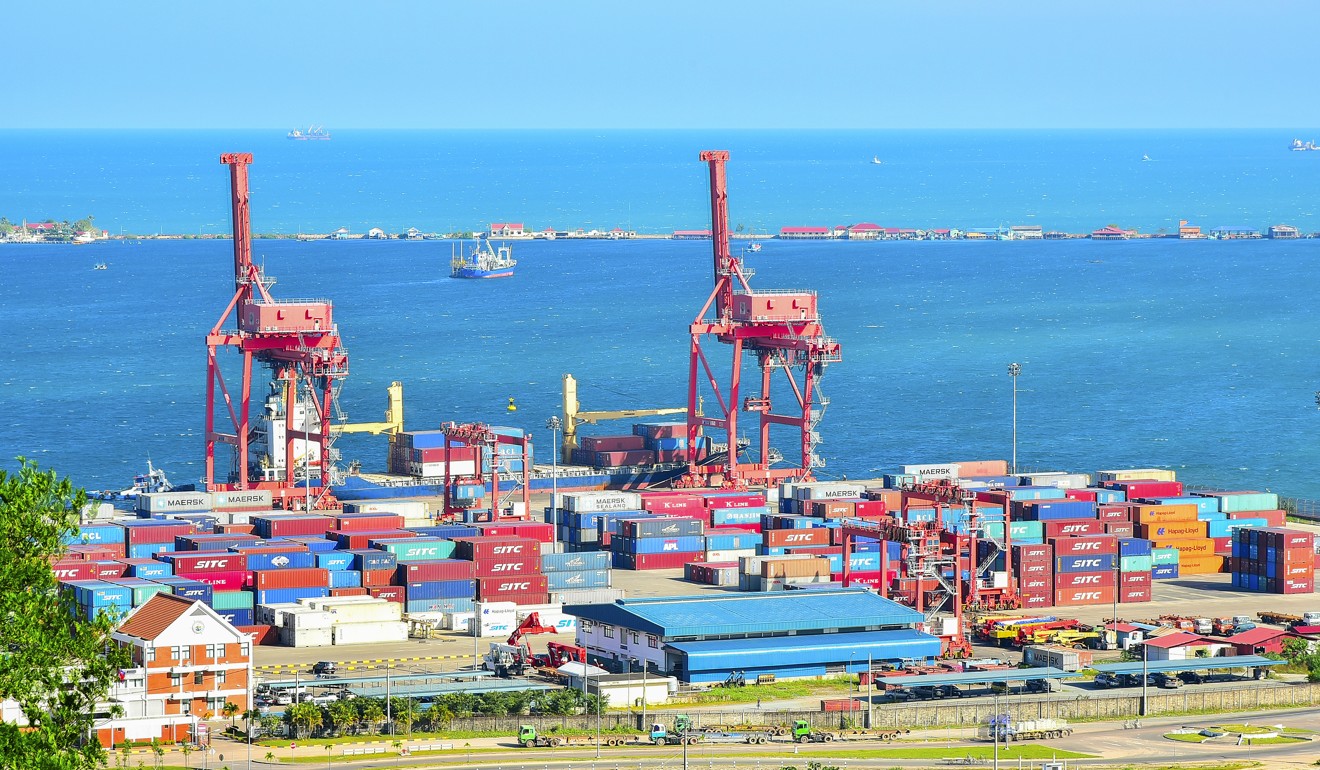 Cambodia's only deep-sea port was developed with the help of China's strategic rival, Japan. Photo: Shutterstock.
Share:
Read more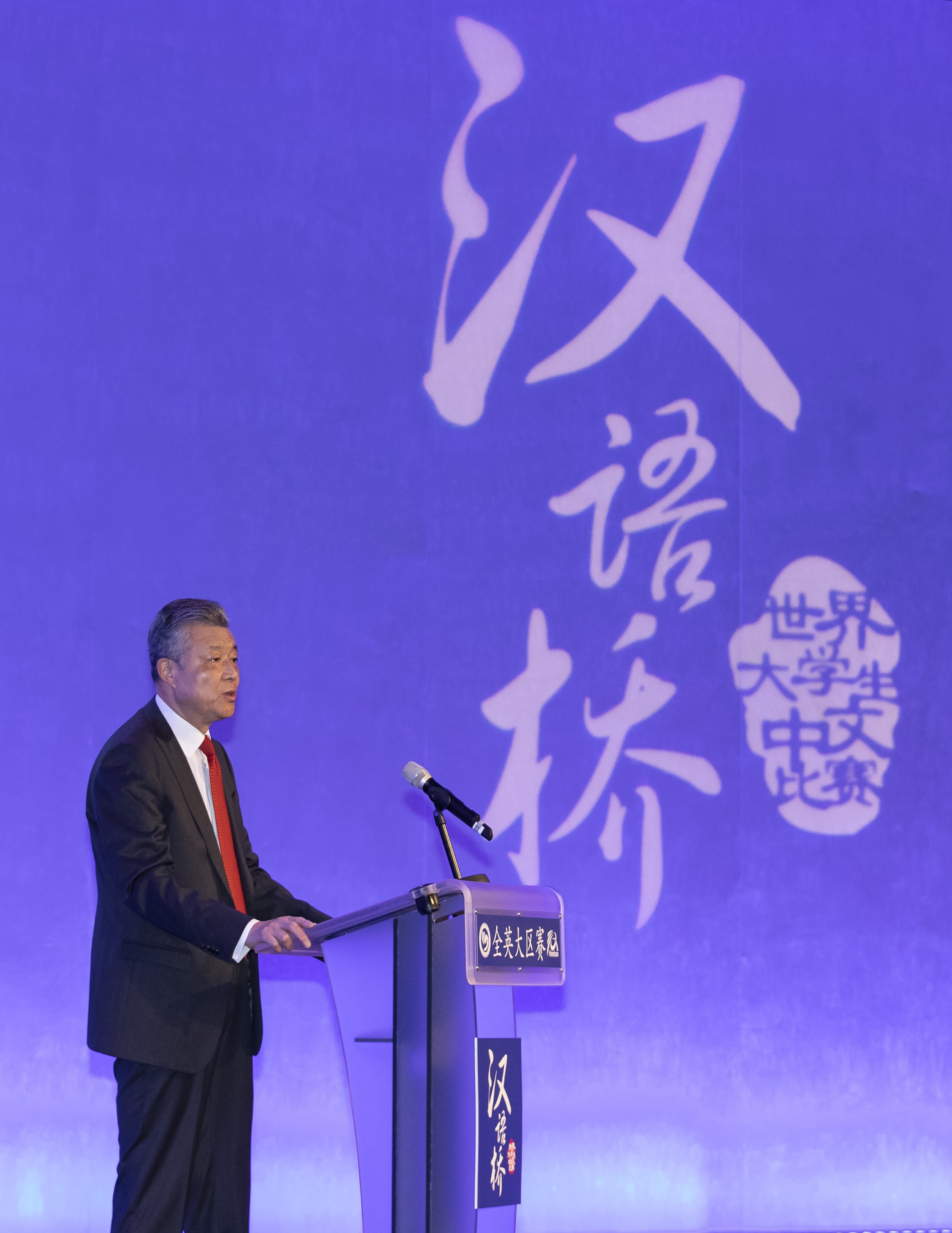 China asks Britain for help to boost image of Belt and Road Initiative
Read more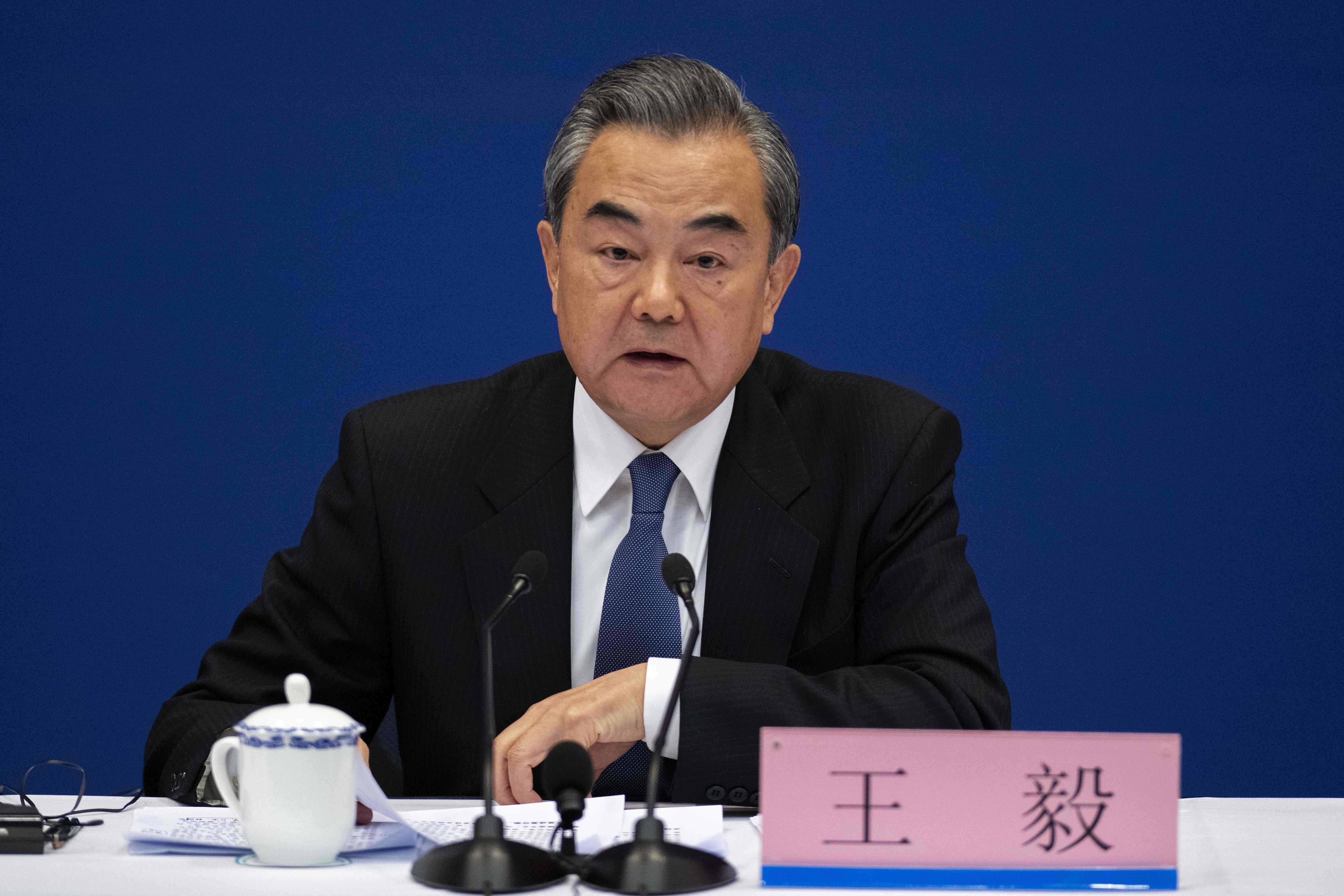 'Cooperate or stop criticising', China says as belt and road summit nears
Read more
Mahathir's government agrees to revive China-backed Bandar Malaysia project
The growth in investment in places like Cambodia comes despite mounting criticism and resistance, and underlines Beijing's accelerated push for the world's most ambitious project amid China's economic wrangling with the United States and European powers and their unfolding geopolitical rivalry.
Those ambitions will be in the spotlight this week when 37 heads of state, including Hun Sen and Russian President Vladimir Putin, head to Beijing for the Belt and Road Forum, the second of its kind in less than two years. But neither India nor the US will send senior representatives.
'Cooperate or stop criticising', China's foreign minister says
Observers say the event is aimed at both domestic and foreign audiences, with Beijing keen to showcase the popularity of Xi's foreign policy and gauge the level of interest and commitment among participants in the project.
But there is also expected to be much questioning and scrutiny of China's global ambitions. While Beijing wants to convince the world of its peaceful rise and its desire to promote regional connectivity and growth in Eurasia and Africa by using government capital, state-owned enterprises and projects abroad, it still has a lot of explaining to do.
"A significant part of the Belt and Road Initiative is projecting the rejuvenation of China inherent in Xi's 'Chinese dream'," Steve Tsang, director of the SOAS China Institute at the University of London's School of Oriental and African Studies, said. "It is not about solving the world's problems but about making Xi's China appear great and successful."
The big picture
When Xi first proposed the belt and road six years ago, he said it was a vision for greater connectivity and trade along an economic land belt and maritime routes linking China to Africa and the Mediterranean, reminiscent of the ancient Silk Road centuries ago.
In a speech at Kazakhstan's Nazarbayev University in September 2013, Xi said the idea would be to "build a community of interests" by deepening economic ties, cooperation and development between Eurasian countries.
Two years later, he said the initiative would be "a real chorus comprising all countries along the routes, not a solo for China itself".
At the first 
, billed as the country's most important diplomatic event of the year, Xi waxed poetically about the ancient Silk Road routes as a "great heritage of human civilisation". He spoke about how its modern version, the belt and road programme, would complement different countries' development strategies rather than "reinvent the wheel". At the time, more than 100 countries and international organisations had signalled they were on board with the plan.
The approach is not entirely new and is often compared to the US' post-second world war Marshall Plan and Japan's "flying geese" development strategy in Southeast Asia in the 1990s.
Over the years, the initiative has evolved and deepened into a much more comprehensive strategy, becoming the centrepiece of Xi's economic and foreign policy, which is aimed at transforming Beijing into an international leader on a par with Washington and reclaiming its greatness on the world stage. The initiative was also enshrined in the Communist Party's constitution in 2017 along with Xi's eponymous political thinking.
According to Beijing's top diplomat 
, a Politburo member and former foreign minister, more than 120 countries in Asia, Europe, Africa, Latin America and the Caribbean have signed on to the plan.
Diplomats, officials and observers say that the evolution of the initiative, which is still to be thoroughly deliberated and clarified, coincides with a fast-changing global economic and political order, including the rise of China, further integration of Europe and Asia, and the decline of American hegemony.
China asks Britain for help to boost image of belt and road
Moritz Pieper, a lecturer in international relations at the University of Salford in Britain, said that no matter what is the main driving force behind the initiative, China is growing as a power in Eurasia.
"Regardless of whether one subscribes to the view that it [the belt and road] is driven first and foremost by Chinese domestic economic motivations such as industrial excess capacity or to the view that China aims to 'go out' and make a distinctive contribution to globalisation on Chinese terms, there can be no doubt that China has arisen as a Eurasian power as a precondition for global 'great power' status," Pieper said.
There can be no doubt that China has arisen as a Eurasian powerMoritz Pieper, lecturer in international relations
Yun Sun, co-director of the East Asia programme at the Stimson Centre think tank, said the belt and road served both economic and strategic goals.
"It helps China to absorb domestic economic overcapacity; expand foreign markets and trade relations; consolidate political relations with recipient countries; further military ties and security influence; and eventually all these serve to shape a different order with China playing a much more prominent role," she said.
Tilting East
As China has continued to expand its presence in some of the world's busiest and strategically important trade arteries in the past two years, the US, Japan, Germany, Russia, India, Australia and other governments have fretted that Beijing is gaining economic and political influence at their expense.
Many of the countries that have signed up for the initiative are less-developed economies in Africa and the Asia-Pacific as well as struggling parts of Europe, and "in today's global economic conditions money talks", according to Gal Luft, co-director of the Washington-based Institute for the Analysis of Global Security.
"Many developing countries as well as struggling European economies like Italy and Greece are in financial dire straits," Luft said.
"The IMF and the World Bank are no longer viewed as the salvation. China is the only country that is willing to offer tangible resources and with almost no strings attached. Washington on the other hand is all threats and criticisms and very low on actual deliverables."
Italy signs up for belt and road infrastructure forum in China
Joshua Meservey, an expert on Africa and the Middle East at the Heritage Foundation in Washington, said Beijing aimed to translate that influence into something bigger.
"I think Beijing does see Africa [and other underdeveloped continents] as very important to its overall foreign policy goals which are intimately linked to its domestic policy goals of maintaining its rule," he said.
"The Chinese Communist Party wants the world to adopt its model of internet governance and sovereignty. But what they're really talking about is the government's ability to control and censor and repress the internet as CCP does in mainland China … It is just one example of how they explicitly promote the illiberal global norms especially among developing countries. Developing countries are very much the junior partners to China and so are somewhat at China's mercy on these questions."
Suspicions of Chinese geostrategic intentions have seen other countries invest more deeply in their rival investment or connectivity initiatives: the European Union moved to expand the bloc's Europe-Asia connectivity plan, Russia pushed forward the Eurasian Economic Union, and the United States led the creation of an Indo-Pacific infrastructure investment partnership with Australia and Japan, which India was in talks to join.
China and Japan are vying for influence in the Cambodian city of Sihanoukville. Photo: Alamy
Share:
Even in Cambodia, China has a fierce competitor: Japan, which is vigorously vying for influence in the once sleepy seaside city of Sihanoukville and across the underdeveloped nation. Japan is Cambodia's second-biggest overseas investor, with US$889 million invested in eight major projects, according to the Council for the Development of Cambodia.
Chansok Lak, lecturer and researcher at the Royal University of Phnom Penh, said a marked increase in Japanese investment in Cambodia since 2017 might reflect Tokyo's efforts to counterbalance Chinese influence in the country.
Many researchers say that the increasing integration of Europe and Asia looks set to reshape the global economic and political order, replacing the dominating transatlantic routes in world trade.
According to Nicholas Moes at Bruegel, a Brussels-based think tank, Eurasia trade in goods, which peaked at US$1.8 trillion in 2013, is consistently more than double the transatlantic trade in the past decade.
Switzerland to sign belt and road deal during President Ueli Maurer's China trip
Bruno Marcaes, a former Europe minister in Portugal, said that trade between Europe and Asia vastly exceeded transatlantic and transpacific trade.
The world's political and economic centre of gravity is shifting from West to East, claimed Marcaes, the author of The Dawn of Eurasia and Belt and Road: A Chinese World Order, both published in 2018, with the emergence of a Eurasia century in the midst of a fast-changing world order.
According to a report by Dutch multinational bank ING last year, trade between Asia and Europe (excluding trade between EU countries) accounted for 28 per cent of world trade. Making trade flows easier between countries along the belt and road corridors, especially those in Central and Eastern Europe, the Middle East and Southeast Asia, could boost international trade by as much as 12 per cent.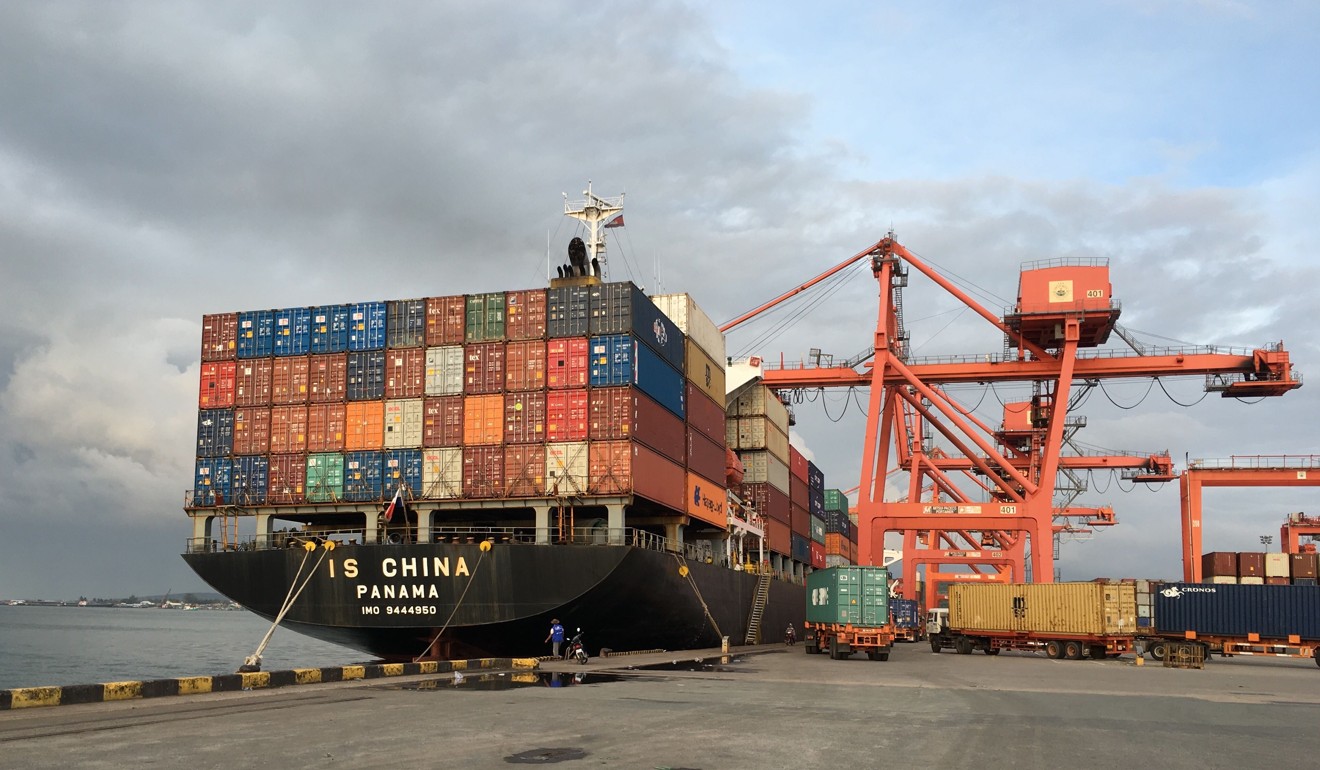 Many researchers say that the increasing integration of Europe and Asia looks set to reshape the global economic and political order. Photo: Sarah Zheng
Share:
However, many critics, especially political elites in the United States and its allies, fear not only that the belt and road projects are poor quality Trojan horses and "debt traps" but that Xi is playing a long game to challenge the existing Western-centric trade and governance systems.
In recent months, the initiative has seen several strikes against it, as Washington leads the charge in condemning the scheme as "predatory, debt trap" diplomacy and part of Beijing's broader national defence strategy. 
US Secretary of State Mike Pompeo
 lashed out at China last month for funding ports in Africa and the Asia-Pacific "not because they want to be good shipbuilders and stewards of the waterways, but rather they have a state national security element attached to each and every one of them".
In April last year, a nearly united front from the European Union condemned the belt and road for hampering free trade, giving an unfair advantage to Chinese companies, mostly state-subsidised enterprises, and pursuing "domestic political goals".
The initiative has also seen a series of setbacks and perceived failures, with the Chinese operational takeover of a Chinese-built Hambantota port in Sri Lanka, the suspension and renegotiation of a billion-dollar railway in Malaysia, and the reassessment of projects and debt in the Maldives, Ethiopia, and Pakistan.
'Multinational lenders to blame' for belt and road partners' debts
Analysts say that Beijing must heed concerns from other countries and deal with growing criticism and resistance to enlist wider support and ensure the success of the initiative.
Meservey said that diplomats, economists and think tanks around the world were having a heated debate about the belt and road and the implications of Beijing's perceived promotion of its illiberal global norms.
"China is increasingly trying to export a specific governance and economic model that is inimical to US interests. That manifests in foreign policy through this ambition to return China to its rightful place as a global superpower and at the centre of a new global order. The Chinese Communist Party believes that that is the best way to achieve its ultimate ambition, which is the longevity of its regime," he said.
Former German vice-chancellor and foreign minister Sigmar Gabriel was also explicit. Speaking at the Munich Security Conference in February last year, he said China was developing a comprehensive systemic alternative to the Western model that was not founded on freedom, democracy and individual human rights.
Pushback
There are also concerns on the ground in places like Sihanoukville and the surrounding province. Along with a slew of visible Chinese investments supported by Phnom Penh in the area – including flashy hotels and casinos, which locals cannot legally gamble inside – there has been growing resistance from residents fearful their formerly sleepy seaside community is being "sold out" by a China-friendly Cambodian government. Hun Sen clarified in March that he would "not allow China to occupy Cambodia".
Chinese nationals make up 30 per cent of the Sihanoukville population, a Cambodian government official said previously, contributing to skyrocketing rental prices, which jumped five to 10 times in recent years. Newly constructed projects appeared to operate with little financial oversight and insufficient public infrastructure meant raw sewage was being dumped in the sea and street, and garbage left in the open for days or weeks, activists said.
"The number of Chinese new arrivals to the city, both tourists and migrants, continues to spike remarkably," Alex Gonzalez-Davidson, founder of the environmental non-profit Mother Nature Cambodia, said. "This is cause of much concern to Cambodians, as they fear that the city will become a de facto Chinese enclave in the not-too-distant future."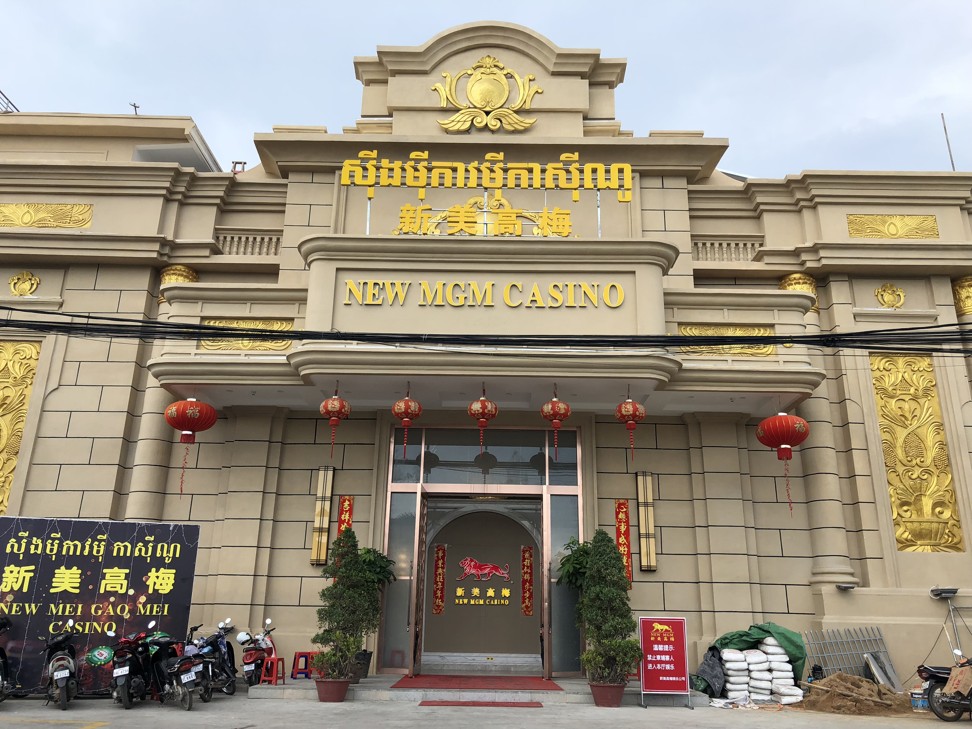 This new casino in Sihanoukville is one of many flashy Chinese investments in Cambodia. Photo: The Washington Post
Share:
Beijing has consistently pushed back against criticisms of the overall initiative, denying it has used the belt and road as a vehicle to gain political influence.
Foreign Minister Wang Yi said last month the scheme was "absolutely not a debt trap" but one that would benefit populations around the world. "It's never a geopolitical tool, but an opportunity for many countries to develop together."
The official belt and road website demands English translations refer only to it as an "initiative", forbidding use of "strategy", "project", "programme", "agenda", or other related terms to describe the scheme.
Malaysia to go ahead with China-backed East Coast Rail link
George Magnus, a research associate at Oxford University's China Centre, said the belt and road was unquestionably China's answer or alternative to the so-called neo-liberal international and economic financial order.
But he said he did not believe China was trying to create a set of its own rules or even a new international order for the moment.
"China's aim is not to upset the global order [from which it would suffer] but to mould it more towards its own interests and rules of conduct. These things are a positive, but we should be cognisant that it [the belt and road] is in effect on the other side of a global development curtain that is descending on the global system, with for example, the US, India, Japan and Australia on the other side in Asia, and the EU in Europe," he said.
China's aim is not to upset the global order but to mould it more towards its own interestsGeorge Magnus, research associate at Oxford University's China Centre
Luft said Beijing's trade and infrastructure blitz was apparently aimed at expanding China's sphere of influence and claiming the moral high ground by offering a development blueprint as well as showing political and financial capability to match its ambitions.
"It [the belt and road] should not be looked at merely as a set of lines on a map but rather as the organising principle behind China's grand strategy for the 21st century," he said.
"China is the only country today that offers a blueprint for global development and also the tools for its execution. It is easy to criticise the plan and point out dangers and deficiencies but the question is who else is offering solutions? And who else is willing to put resources behind them?
"With a third of humanity still lacking access to basic infrastructure, including electricity, those who oppose infrastructure development on any ground are condemning the poorest people of the world to eternal poverty. This is immoral."
The world was more likely to become multipolar than seeing the return of bipolarity, with China on par with the US as dominating powers, he said.
"One lesson from that old world is that great power alliances were solidified with royal marriages. Today it is transboundary infrastructure that solidifies relations. China understands that infrastructure is the connective tissue of its future sphere of influence. Pipelines, rail and motorways are the royal marriages of our time."
Additional reporting by Keegan Elmer and Jane Cai




https://www.scmp.com/news/china/diplomacy/article/3007059/dominance-or-development-whats-end-chinas-new-silk-road