Iran's Interests in Afghanistan: Water, Black Market Currency, & Extremism
By Ejaz Ahmad Malikzada
Iranian Deputy Foreign Minister Abbas Araghchi recently visited Kabul to discuss recent efforts towards peace in Afghanistan.
Though the Afghan Ministry of Foreign Affairs hasn't provided any details of the meeting, the visit is indicative of an Iranian effort to maintain relations with the Afghan government as the government neg..Read more
The Taliban's Islamic Emirate of Afghanistan (1996–2001): 'War-Making and State-Making' as an Insurgency Strategy
By Dr. Yaqub Ibrahimi
The establishment of the Islamic Emirate of Afghanistan (IEA) was the Taliban's first effort to transform into a state structure in the midst of the Afghan civil war. However, the effort met with no ultimate success. After capturing Kabul in September 1996, the Taliban formed the IEA which was based on a two-track governance system..Read more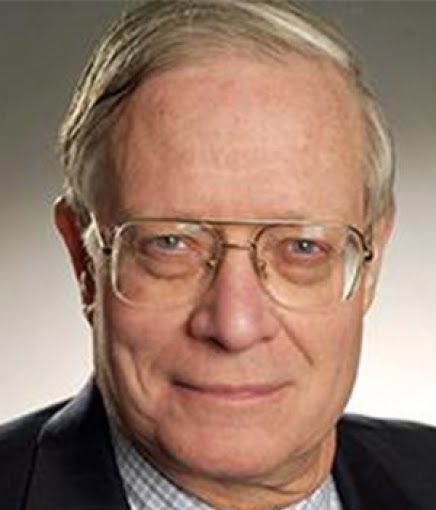 Vietnam Redux in Afghanistan: Peace as an Extension of War by Other Means
By Anthony H. Cordesman
It would be unfair to accuse any element of the US. Government as having had the wrong strategy for Afghanistan. The real accusation should be that it has had so many partially conflicting strategies that it never properly resourced or implemented overtime, or actively reversed, that it has had no real strategy at all. The United States has been remarkably inconsiste..Read more
Can the Afghan Peace Process Succeed?
By Mohammad Shoaib Haidary
Talks with the Taliban must include long-term, patient efforts to negotiate and resolve the disagreements between the Afghans on the issue of peace. In 2018, Afghanistan witnessed rapid changes in the ongoing peace process. In early February, President Ashraf Ghani extended an unconditional peace...Read more
Cultural, Rituals and Beliefs of Afghanistan's People (Available in Farsi).Link
Trends in Student Radicalization Across University Campuses in Afghanistan (Available in English).Link
Afghan Democracy: Opportunities and Obstacles (Available in Farsi)Link
The Hear of Asia Process at a Juncture: An Analysis of Impediment to Further Progress.Link
Corruption Mapping in Afghanistan Research Report Link
Corruption Mapping in Afghanistan Research Report (Available in Farsi) Link
Trends in Radicalization across Unregistered Madrassas in Afghanistan Research Report Link
Trends in Radicalization across Unregistered Madrassas in Afghanistan Research Report (Available in Farsi) Link
Strangers Across the Amu River: Community Perceptions Along the Tajik– Afghan Borders. Link 
Social Media and Articulation of Radical Narratives in Afghanistan. Link
Social Media and Articulation of Radical Narratives in Afghanistan. (Available in Farsi).Link
Trends of Radicalization among the Ranks of the Afghan National Police.Link
Trends of Radicalization among the Ranks of the Afghan National Police(Available in Farsi).Link
Afghan people's attitudes and perceptions towards peace talks between the Government and the Taliban. Link
Afghan people's attitudes and perceptions towards peace talks between the Government and the Taliban(Available in Farsi).Link
Afghanistan's constitution and the society in transition. Link
Afghanistan's constitution and the society in transition (Available in Farsi).Link
Four Decades of Efforts for Peace and Reconciliation in Afghanistan: Analysis of the Impediments and Barriers to Sustainable Peace (Available in Farsi).Link
Four Decades of Efforts for Peace and Reconciliation in Afghanistan: Analysis of the Impediments and Barriers to Sustainable Peace (Available in English).Link
The Challenging Path towards Democracy in Afghanistan An Assessment and Critique of National Debates on Alternative Political Systems in Afghanistan (Available in Farsi).Link 
The Challenging Path towards Democracy in Afghanistan An Assessment and Critique of National Debates on Alternative Political Systems in Afghanistan (Available in English).Link 
Typology of Religious trends in Contemporary Herat (Available in Farsi).Link 
Strategic Analysis of the Chabahar Port: Afghanistan- Iran- India Relations (Available in English).Link 
Strategic Analysis of the Chabahar Port: Afghanistan- Iran- India Relations (Available in Farsi).Link 
The Afghan elites perception toward the Islamic Republic of Iran(Available in Farsi).Link 
The Afghan elites perception toward the Islamic Republic of Iran(Available in English).Link 
Sexual Attitudes and Behaviors of Youth in Afghanistan(Available in Farsi).Link 
Modalities of Conflict Resolution in Afghanistan: A Negotiated Settlement Scenario
Report available in English    Report available in Farsi
Electoral Reform and the Experience of Parliamentary Elections in Afghanistan
 Report available in English    Report available in Farsi
The Political Culture in Herat
Fatemiyoun Division: Afghan Fighters in the Syrian Civil War
 Report available in English    Report available in Farsi
The Fallacy of Peace Process in Afghanistan: The People's Perspectives
 Report available in English     Report available in Farsi
The Myth of Afghan Electoral Democracy The Irregularities of the 2014 Presidential Election
 Report available in English      Report available in Farsi