12 November 2018 — 2:21pm

The Chinese Belt and Road Initiative is breathtaking in its vision. Chinese co-funded projects extending from Kazakhstan to Africa, through south-east Asia and into the Pacific.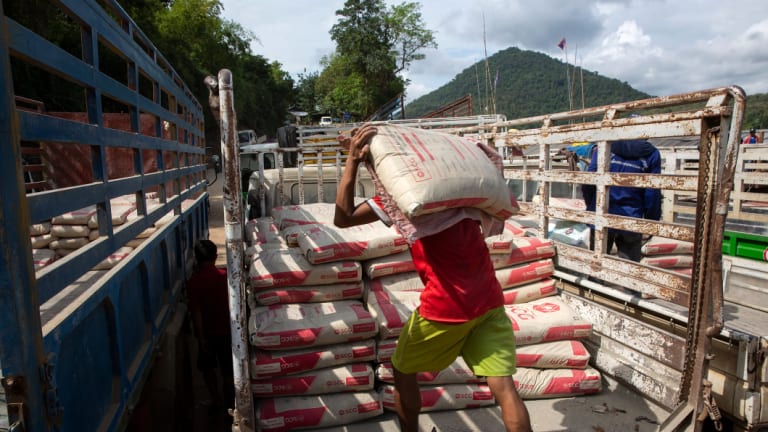 China's Belt and Road Initiative plans to connect south-east Asian countries with the south-west region of Yunnan province through a series of high-speed railways. CREDIT:BLOOMBERG
Two wise people sitting at the same table might disagree as to whether it's all about friendship and co-operation or about spreading China's already significant influence. I think it's both. The simple fact is it is the biggest initiative in China's foreign policy.
So in your wildest dreams can you imagine NSW Premier Gladys Berejiklian heading off and doing a Belt and Road deal without telling Scott Morrison or Marise Payne? Of course not, because she understands that the Commonwealth has responsibility for foreign affairs and national security. She understands the federation we live in.
No doubt she also understands why our Parliament recently significantly strengthened our national security legislation. It's a changing world and we need to keep up to date in all fields, not least foreign espionage incursions. For that reason alone it would have occurred to Berejiklian to just check things out with her federal counterparts. Belt and Road brings opportunities for collaboration that in some areas invites questions of national security.
Advertisement
RELATED ARTICLE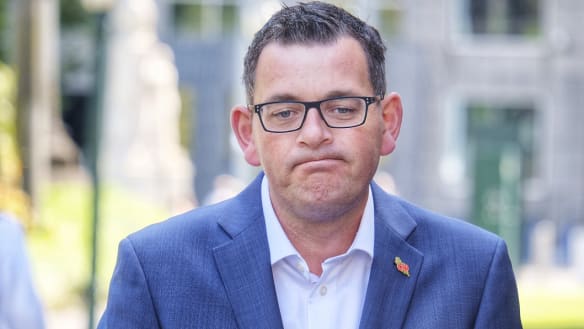 Daniel Andrews releases details of Belt and Road agreement with China
Add to shortlist
NSW is lucky to have Gladys.
Poor old Victoria got landed with a Premier in Daniel Andrews who thinks, apparently, that he can go it alone internationally.
To understand the mindset in the Premier's office, doing a deal with China would have been big news and high up on their agenda. The office would be buzzing.
So why the secrecy? If it was such a great idea, surely Victorian voters would have been elated. Holding it back understandably raised deep suspicion. Labor finally released the memorandum of undersanding on Sunday evening, following heavy criticism from the Coalition for signing the deal and keeping its contents secret.
Advertisement
Building relationships with China is important. After all, Chinese interest in Australia goes back at least to the gold rush days. Thousands of Chinese came here seeking their fortune. Many attribute the Australian colloquialism "fair dinkum" to their prevalence on the gold fields (apparently "fair dinkum" is a phonetic derivation from a Chinese dialect for "pure gold". I think it's a good story, even though some disagree.)
RELATED ARTICLE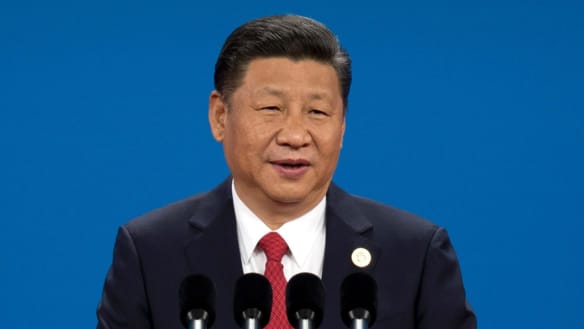 Andrews government fails to see strategic risks in Chinese investment
Add to shortlist
Chinese migration to Australia goes back to those early gold rush days as well. These days one hesitates to stereotype but I think the Chinese migration story has been great for Australia. Trade and investment between us and China is growing and I hope that continues.
Nonetheless China is a very savvy operator and as with all our friends and partners, we need to keep our eyes open and our interests guarded.
State governments and even local governments can make whatever deals they like. But given the prominence and controversy surrounding the Belt and Road Initiative, doing so on a "go-it-alone basis" looked both stupid and shifty.
Advertisement
Without consulting the Commonwealth government, which has responsibility for foreign affairs and national security, how could the Victorian government know if there were any matters of which they were unaware which they should take into account?
Play Video
China's 'One Belt, One Road' propaganda
There are some very positive aspects to the BRI. Infrastructure spending is desperately needed in many parts of the world, not least the Indo-Pacific. It is fair, however, to expect that all the deals entered into are equitable for all parties.
We don't think much of banks who make loans that are almost impossible to repay. We expect them to be good corporate citizens and not to prey on the vulnerable. We should expect the same of aid deals. We don't know what the deal was but we do know Sri Lanka no longer owns its redeveloped port.
It's also reasonable to ensure that workers on the projects are treated appropriately. Standards globally will not be the same as in Australia but there will be standards. Our governments should ensure that whatever they get involved in or facilitate plays no part in the exploitation of locals. Put plainly, it's better to keep your hands clean.
Advertisement
Normally most of us wouldn't get excited about what happens in another state. It's their business, we might say. But our foreign relations and our national security are all of our concern. We live in a federation where those are Commonwealth responsibilities. Go-it-alone states acting like cowboys aren't helpful for any of us.
Federal Labor politicians have been critical to the media of the Victorian move without allowing their names to be used.
Something's going on. Clearly whichever federal Labor people are talking to the media are trying to distance themselves from what Victoria has done. It reads as though it was a surprise to them. I think that's codswallop.
In each state, while the state and federal members don't live in each other's pockets, they do talk to each other. State and federal leaders, especially, talk to one another. Bill Shorten and the Victorian Labor Senators and members move in the same union circles as their state colleagues. Labor governs in Victoria. Seriously, does anyone really believe these people don't talk to each other?
Put it another way. Does anyone believe that a Labor premier wouldn't tell a Labor federal leader about such an initiative?
Advertisement
Amanda Vanstone is a Fairfax columnist and former Coalition minister.







https://www.smh.com.au/politics/federal/why-did-daniel-andrews-go-it-alone-with-his-china-deal-20181109-p50f1v.html