Tuesday, 6 November 2018, 11:02Last update: about 16 hours ago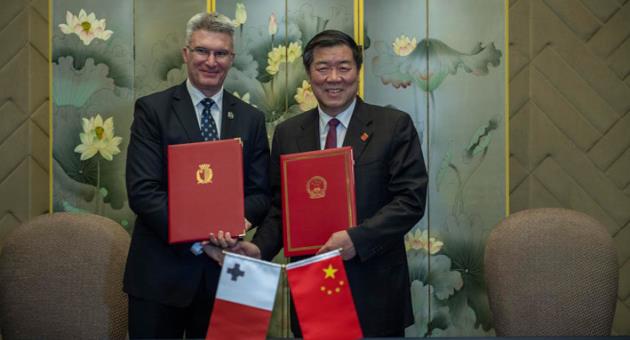 Malta has signed a memorandum of understanding with China on the One Belt One Road Initiative.
The agreement was signed in Shanghai by Foreign Minister Carmelo Abela in the presence of Prime Minister Joseph Muscat.
The agreement provides for further cooperation with China in commerce, financial services and tourism.




http://www.independent.com.mt/articles/2018-11-06/local-news/Memorandum-of-Understanding-signed-with-China-on-One-Belt-One-Road-Initiative-6736198919