Massive publicity of the scheme has fooled the public and media into thinking project is a success, but negative impact 'has been ignored', international relations expert Yang Shu saysEconomic benefit of gas pipelines from Gwadar to Xinjiang negated by cost of development

Laura ZhouUPDATED : Saturday, 24 Nov 2018, 11:07PM


The economic and energy security benefits of a Beijing-funded investment scheme in Pakistan have been overestimated, and China's lack of transparency about the scheme has raised tensions with India, a leading geopolitical scholar in China warned.
The US$62 billion China-Pakistan Economic Corridor (CPEC) is designed to connect China's far west region of Xinjiang with Gwadar Port in Pakistan via a network of motorways, railways, oil pipelines and trading hubs. Expected to be finished by 2030 it would provide China with an important trading route to the Middle East and Africa.
China promises more economic aid for Pakistan, but won't yet commit to specific pledges
While the CPEC has been hailed as the flagship project of Chinese President Xi Jinping's signature "Belt and Road Initiative", which aims to fund and develop infrastructure links across more than 80 countries, Yang Shu, an international relations expert at Lanzhou University in northwest China's Gansu province, said the negative impact of the corridor had been largely underestimated.
"Through widespread publicity, the [Chinese] public and media have touted it as a big achievement, but I think the negative impacts of the corridor have been ignored," he said at a seminar in Beijing.
"And the massive coverage of the 'Belt and Road Initiative' by domestic media, and some irresponsible remarks by scholars have created suspicion [about Beijing's strategic intentions] in India," he said in an assessment of the plan's first five years.
China, Pakistan agree to open economic corridor to investment from other countries
Yang was referring to suggestions that the CPEC would give Beijing a new overland route from the energy-rich Persian Gulf to Xinjiang, and in turn resolve the "Malacca Dilemma" – a term coined by former Chinese president Hu Jintao to describe the country's overreliance on the Malacca Strait – the main shipping channel between the Indian Ocean and the Pacific Ocean – to meet its energy needs. The route could prove even more vital in the event of a military conflict erupting in the South China Sea, where tensions between Beijing, Washington and other players have been steadily rising.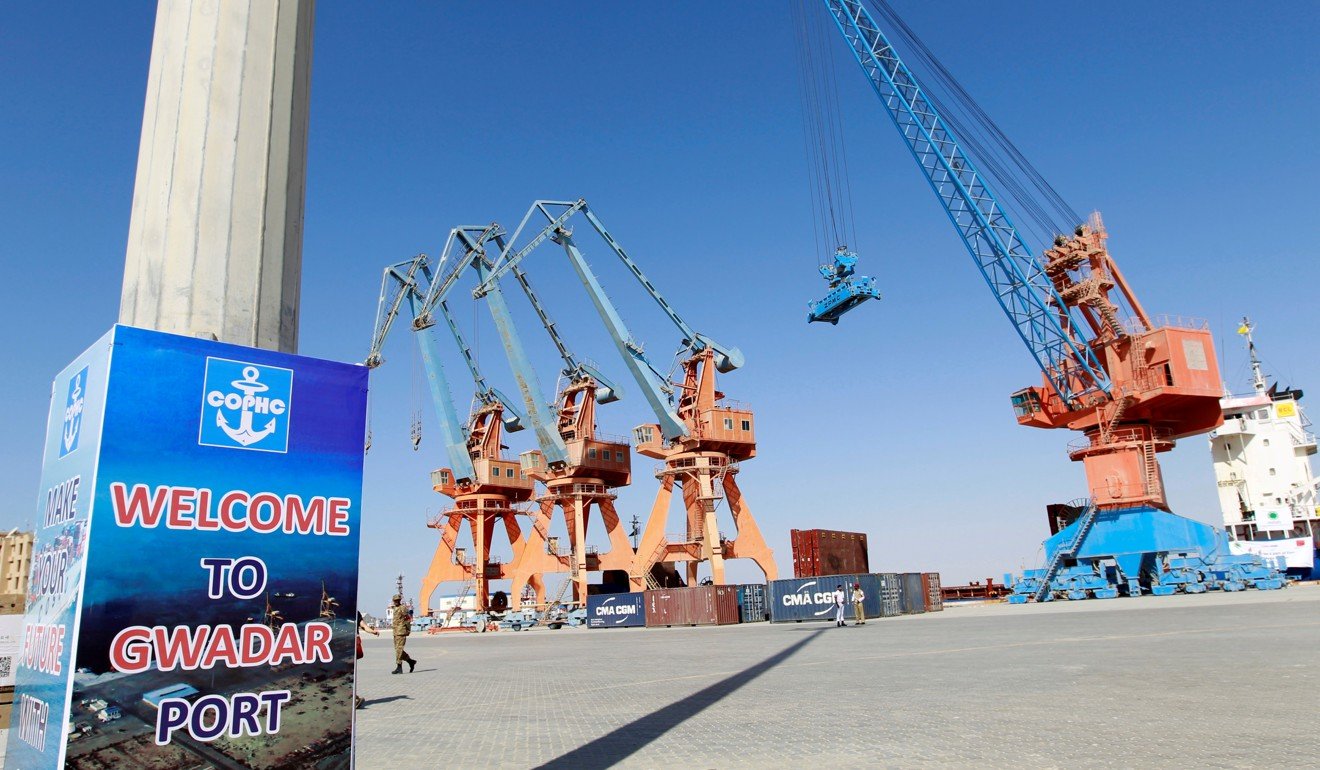 "Under what circumstances would the US blockade the South China Sea? Only if China and the US were at war," Yang said. "But even if the US didn't do that, it could still blockade shipping lanes in the Indian Ocean."
His remarks come at a time when Beijing's international investment plan is under close scrutiny both at home and abroad.
China, Pakistan can resolve investment problems, but 'belt and road' concerns should not be ignored, experts say
While many in China have complained of it being a waste of money, foreign countries have expressed concern over Beijing's growing influence on the world stage and made allegations that the belt and road plan has plunged target nations into debt crises.
Although Beijing has repeatedly said that the CPEC is a win-win for "all-weather" allies China and Pakistan, the South Asian nation's sovereign debt is estimated at about 70 per cent of its gross domestic product, and about half of that is owed to China.
Is China's US$62 billion investment plan fuelling resentment in Pakistan?
Yang, who has been involved in the planning of the belt and road plan since its inception, also questioned the practicality of trying to build railways and pipelines in such difficult terrain, and doubted the impact it would have on China's overall energy security, especially as Xinjiang is already home to China's biggest coal and natural gas reserves.
✔"If you take all the spending into consideration, the cost of the pipeline projects would be dangerously high," he said. "Based on experience [of similar projects around the world], once a pipeline extends beyond 4,000km [2,500 miles] the cost of using it to transport energy is higher than doing so by sea, so the [economic] benefit of Gwadar Port doesn't exist."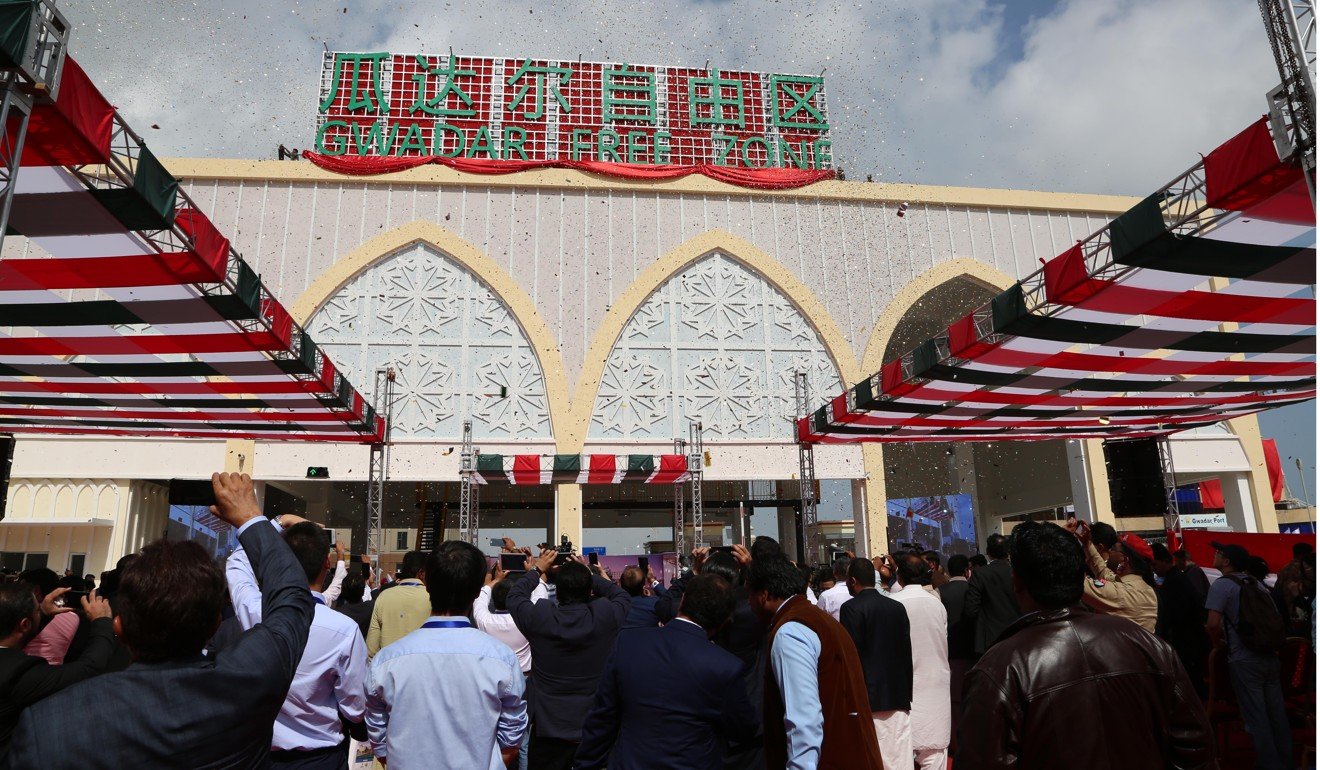 📌Yang said that in the absence of a proper explanation of Beijing's plan, and the exaggerated claims made by optimists and propagandists, it was "reasonable" that New Delhi was sceptical about China's intentions. Tensions between the two Asian rivals peaked last year when they became locked in a two-month stand-off on the Doklam plateau.
India protests against China-Pakistan luxury bus route for 'violating sovereignty' in contested Kashmir
During his address at the Shanghai Cooperation Organisation (SCO) summit in June, Indian Prime Minister Narendra Modi, in a veiled criticism of the CPEC, said that mega connectivity projects must respect the sovereignty and territorial integrity of countries through which they pass or come close to. India was the only one of the eight members of the SCO that refused to endorse Beijing's investment and infrastructure push, which Yang said had also hampered mutual trust in the group.
In the future, Beijing needed to be more transparent about its overseas investments under the belt and road plan, he said.
"The plan is not the guiding principle of our foreign policy, but is part of it … and we should not dismiss our older, effective polices because of the belt and road," he said.


https://www.scmp.com/news/china/diplomacy/article/2174757/beijing-has-oversold-benefits-us62-billion-china-pakistan