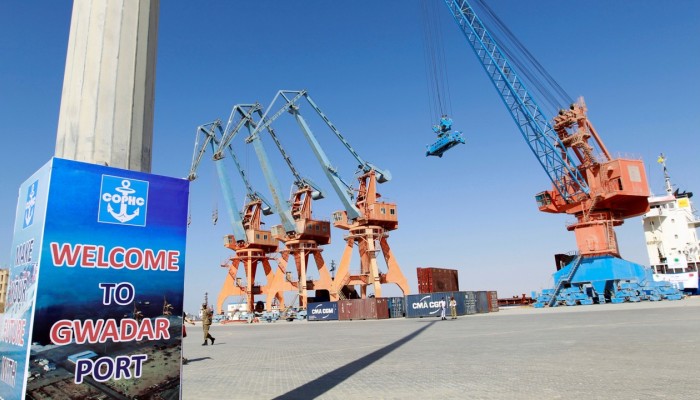 Deal comes as Beijing tries to adjust its approach amid backlash over global infrastructure strategy

Catherine WongUPDATED : Wednesday, 12 Sep 2018, 10:46PM
China has moved to ease concerns about the strategic intent behind its vast infrastructure push by agreeing to invite third-country investors to be part of its US$62 billion economic corridor project with Pakistan.
The agreement was reached during a meeting in Islamabad between Ning Jizhe, vice-chairman of China's National Development and Reform Commission, and Pakistan's Minister for Planning, Development and Reforms Makhdoom Khursro Bakhtiar.
In a statement released after the meeting on Sunday, Pakistan's planning and development ministry said the country had introduced new socioeconomic targets for the project, and agreed to establish a mechanism for third-party participation.
On Tuesday, Chinese foreign ministry spokesman Geng Shuang confirmed the decision, saying the two sides would open up the China-Pakistan Economic Corridor to other countries and that it would benefit the whole region.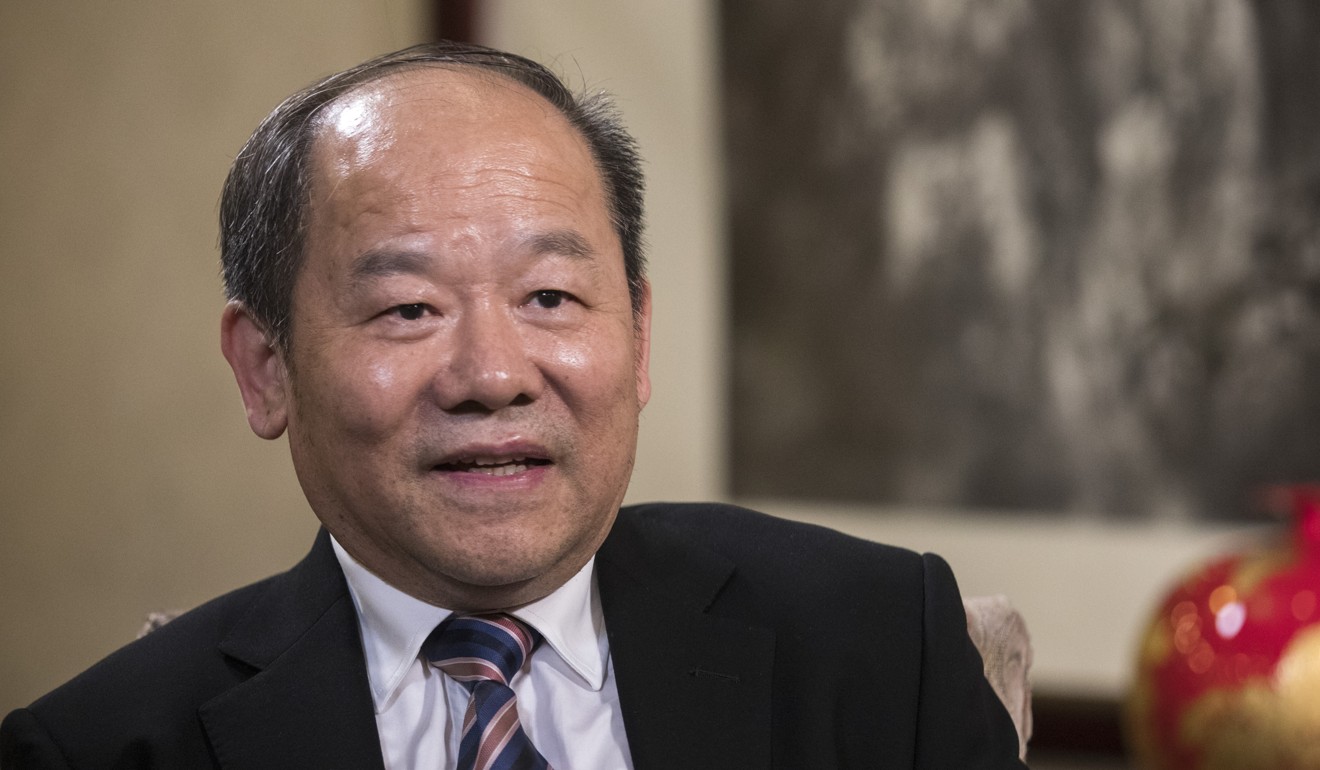 The move is the latest sign of Beijing trying to adjust its approach amid a series of setbacks in countries involved in its "Belt and Road Initiative". The economic corridor is a flagship project under that strategy, which aims to build a huge trade and infrastructure network spanning Asia, Europe, Africa and Latin America.
Pakistan's Dawn newspaper quoted unnamed sources as saying that Beijing wanted involvement from "countries friendly to both Pakistan and China because it wished to steer clear of adverse criticism, particularly from the US and India".
China, Pakistan can resolve investment problems, but 'belt and road' concerns should not be ignored, experts say
Zhao Gancheng, director of South Asia Studies at the Shanghai Institutes for International Studies, said the move was an effort to address the backlash over China's activities in the region.
"Inviting a third party will help to ease concerns and the view that there is strategic intent behind the cooperation between China and Pakistan – in particular concerns held by India," Zhao said.
He added that inviting third countries to take part would also help to improve the global standing and recognition of the projects.
Sun Shihai, director general of the China Centre for South Asian Studies, said Beijing was learning lessons from recent setbacks but that overall its global infrastructure push was on track.
"China needs to reflect on the problems that have emerged as it makes progress with the belt and road," Sun said. "The uneven distribution of benefits among different provinces and regions in Pakistan may have caused some grievances and scepticism within Pakistan – China can make adjustments and address these issues."
The Gwadar port deal is one of the projects that has drawn criticism. The US and India see the port project as China seeking to extend its geopolitical influence, while there have been warnings from the International Monetary Fund and others that Chinese infrastructure investments will create a debt trap for Pakistan.
On Sunday, Pakistan's new Prime Minister Imran Khan reaffirmed his country's commitment to the economic corridor.
But the day before, the Financial Times quoted Abdul Razak Dawood – the Pakistani member of cabinet responsible for commerce, textiles, industry and investment – as saying that companies from Pakistan had been put in a "disadvantaged" position. He suggested that Pakistan should "put everything on hold for a year" and even "stretch CPEC out over another five years or so".
Facing a trade war and bumps along the belt and road, China may have to revisit the cost of its grand plan
Chinese foreign ministry spokesman Geng denied Pakistan was seeking to delay or extend the project, saying "Pakistan-China relations are impregnable and the government's commitment to the CPEC is unwavering".
Neither side mentioned any specific third country that was interested in or confirmed to be joining the project. But Dawn quoted another official as saying that Central Asian, European and other countries, including Turkey, Russia and Saudi Arabia, could invest in the nine special economic zones proposed along the corridor. CPEC projects include the Gwadar port, roads and railways linking the Chinese border to the Arabian Sea, and power plants.

MORE ARTICLES BY
https://www.scmp.com/news/china/diplomacy/article/2163943/china-pakistan-agree-open-economic-corridor-investment-other