A Philippine air force plane on patrol near Chinese-held islands was warned to leave and 'keep off to avoid misunderstanding', according to a report

Associated PressUPDATED : Tuesday, 31 Jul 2018, 10:47AM
The Philippines has expressed concern to China over an increasing number of Chinese radio messages warning Philippine aircraft and ships to stay away from newly fortified islands and other territories in the South China Sea claimed by both countries, officials said Monday.
A Philippine government report showed that in the second half of last year alone, Philippine military aircraft received such Chinese radio warnings at least 46 times while patrolling near artificial islands built by China in the South China Sea's Spratly archipelago.
Duterte vows for first time to 'defend our interest' in South China Sea
The Chinese radio messages were "meant to step up their tactics to our pilots conducting maritime air surveillance in the West Philippine Sea", the report said, using the Philippine name for the South China Sea.
A Philippine air force plane on patrol near the Chinese-held islands received a particularly offensive radio message in late January according to the Philippine government report.
It was warned by Chinese forces that it was "endangering the security of the Chinese reef. Leave immediately and keep off to avoid misunderstanding," the report said.
Opinion: Time running out for Duterte's pursuit of warmer ties with China
Shortly afterwards, the plane received a veiled threat: "Philippine military aircraft, I am warning you again, leave immediately or you will pay the possible consequences."
The Filipino pilot later "sighted two flare warning signals from the reef", said the report, which identified the Chinese-occupied island as Gaven Reef.
Philippine officials have raised their concern twice over the radio transmissions, including in a meeting with Chinese counterparts in Manila earlier this year that focused on the Asian countries' long-unresolved territorial disputes, according to two officials who spoke on condition of anonymity because they were not authorised to discuss the issue publicly.
It is a new problem that emerged after China transformed seven disputed reefs into islands using dredged sand in the Spratlys, where the new islands now stand in close proximity to islands occupied by Vietnam, the Philippines and Taiwan.
Malaysia to be 'firm' in South China Sea row, foreign minister says
Malaysia and Brunei are the other claimants to the chain of islands and barren islets and atolls.
The messages used to originate from Chinese coastguard ships in past years but US military officials suspect transmissions now are also being sent from the Beijing-held artificial islands, where far more powerful communications and surveillance equipment has been installed along with weapons such as surface-to-air missiles.
"Our ships and aircraft have observed an increase in radio queries that appear to originate from new land-based facilities in the South China Sea," Commander Clay Doss, public affairs officer of the US 7th Fleet, said by email in response to questions about the Chinese messages.
"These communications do not affect our operations," Doss said.
Although the US lays no claims to the strategic waterway, its navy has deployed ships and aircraft to patrol the region in a security presence it says is aimed at promoting freedom of navigation and overflight, but which China protests as foreign meddling in an Asian dispute.
South China Sea scholars on the history, politics and law of disputes
US Navy ships and aircraft communicate routinely with regional navies, including the Chinese navy.
"The vast majority of these communications are professional, and when that is not the case, those issues are addressed by appropriate diplomatic and military channels," Doss said.
Chinese Embassy officials did not immediately reply to requests for comment but Beijing officials have repeatedly said they have the right to build on what they say is their territory and defend their sovereignty at all costs.
China donates boats and weapons to Philippines
Philippine air force chief Lieutenant General Galileo Gerard Rio Kintanar Jnr said Filipino pilots respond calmly to the Chinese radio messages and proceed with their mission as planned, adding that the higher number of reported radio challenges reflects the Philippine military's commitment to protect the country's territorial interests through intensified patrols.
"They do that because of their claim to that area and we have a standard response and proceed with what we're doing," Kintanar said.
In April last year, Chinese forces attempted by radio to drive away two Philippine military aircraft carrying the country's defence and military chiefs, along with other top security officials and about 40 journalists, to Philippine-occupied Thitu island, which in the Philippines is called Pag-asa.

MORE ARTICLES BY
Pop singer Demi Lovato remains hospitalised with 'complications'
Buses burned and police attacked in Indian job quota protest
Lawsuit over duck boat sinking that killed 17 seeks US$100 million
MORE ON THIS STORY
Protesters disrupt Philippine leader Rodrigo Duterte's Independence Day speech over South China Sea disputesPhilippines to charge nine Chinese fishermen for 'poaching' in South China SeaChina puts missiles back on contested South China Sea island as United States pushes allies for bigger military presence in watersManila's tough talk on South China Sea aimed at easing fears at home, analysts say
MORE ON DIPLOMACY & DEFENCE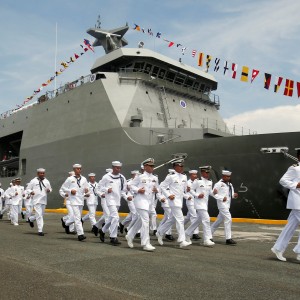 DIPLOMACY & DEFENCEChina donates warships to Sri Lanka and Philippines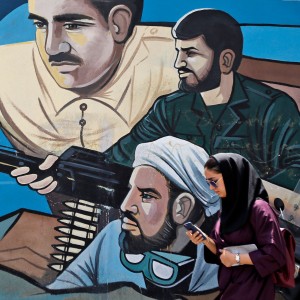 DIPLOMACY & DEFENCEChinese firms get legal advice as US sanctions against…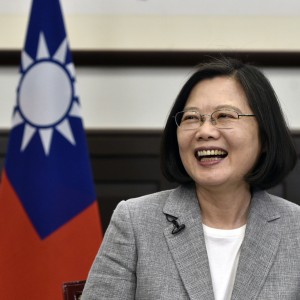 POLICIES & POLITICSTaiwanese leader Tsai to transit in US on trip to…
DIPLOMACY & DEFENCEUS complaints 'perplexing' but China's door is still…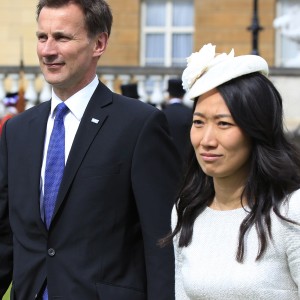 DIPLOMACY & DEFENCENew UK foreign minister forgets Chinese wife's ethnicity…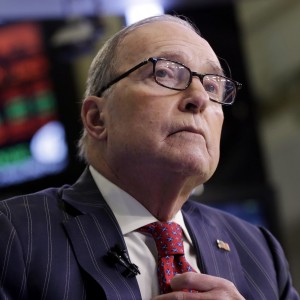 DIPLOMACY & DEFENCEKudlow defends tariffs on China, wants to avoid EU duties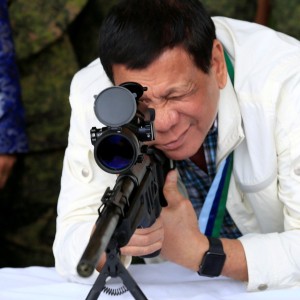 DIPLOMACYChina donates boats and weapons to Philippines
THIS WEEK IN ASIA
Get updates direct to your inbox
By registering you agree to our T&Cs & Privacy Policy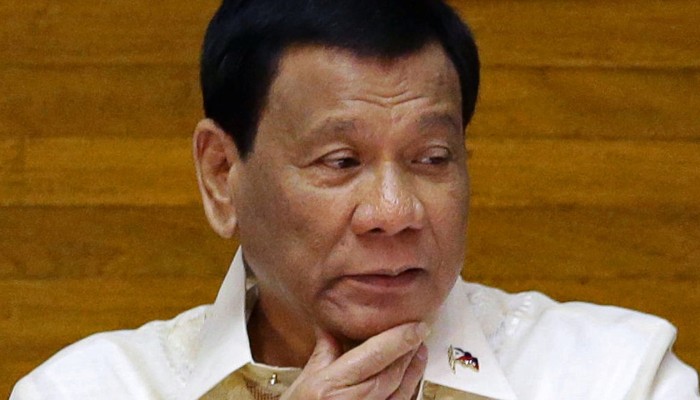 Time running out politically for Rodrigo Duterte's pursuit of warmer ties with China
While the Philippine President remains committed to improving relations with Beijing, it remains to be seen how long his strategy will remain viable, Richard Heydarian writes

Richard HeydarianUPDATED : Monday, 30 Jul 2018, 12:03PM
Few saw it coming. Rodrigo Duterte's third state-of-the-nation address was not only pithy and cuss-free, but also consistently on-script and sombre throughout what was arguably his most disciplined speech to date.
There was, to the disappointment of many diehard supporters, a remarkable lack of colourful semiotic overdrive and thunderous rhetoric in the Philippine President's 48-minute speech. Yet, Duterte had serious reason to act more statesmanlike than playfully populist.
Though still popular, his approval ratings are at a historic low, domestic opposition is crystallising, infighting among allies has intensified, and the public has begun to sour on his major policies, including his rapprochement with China.
Consequently, Duterte wasted no time using the bully pulpit to present himself as a pragmatic, wise and selflessly determined leader who was willing to do everything necessary, even if it is unpopular, for the benefit of his country.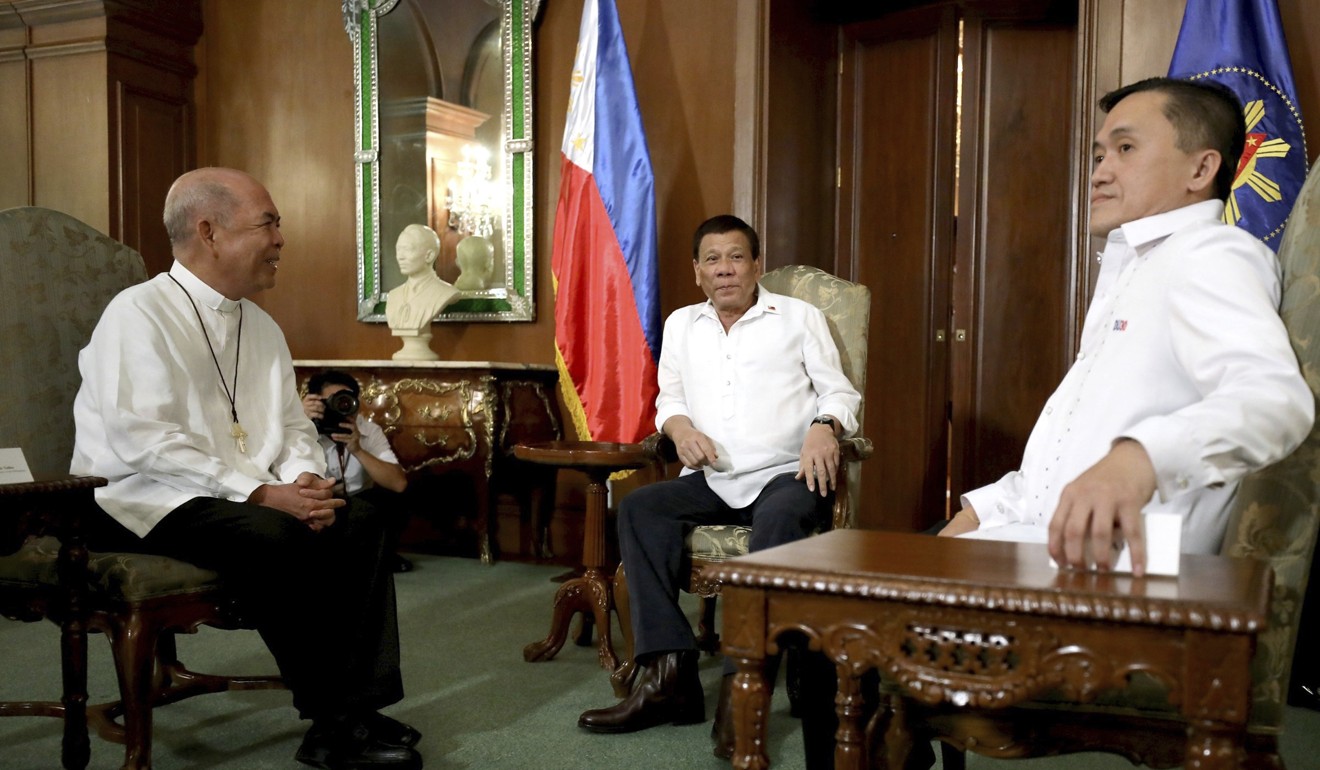 Over the past month, his intensified squabble with the Catholic Church and rising inflation rates have chipped away at his political capital. According to Social Weather Stations, a leading Manila-based polling agency, Duterte's satisfaction ratings dropped by as much 11 per cent in the second quarter of this year, reaching a historic low of net support of 45 per cent.
Though still relatively high, Duterte's numbers should be seen in the context of the Philippines, where presidents tend to have a long honeymoon, usually extending halfway into their six-year term.
Is Gloria Arroyo setting herself up to be Duterte's successor?
Crucially, his ratings suffered a huge setback in the country's seat of power, Metro-Manila, falling by as much as 20 per cent. Similar declines of 19 per cent were observed in other urban areas.
It took extraordinarily strong support in his home island of Mindanao, where he enjoys close to 100 per cent support, to mitigate his declining political cachet.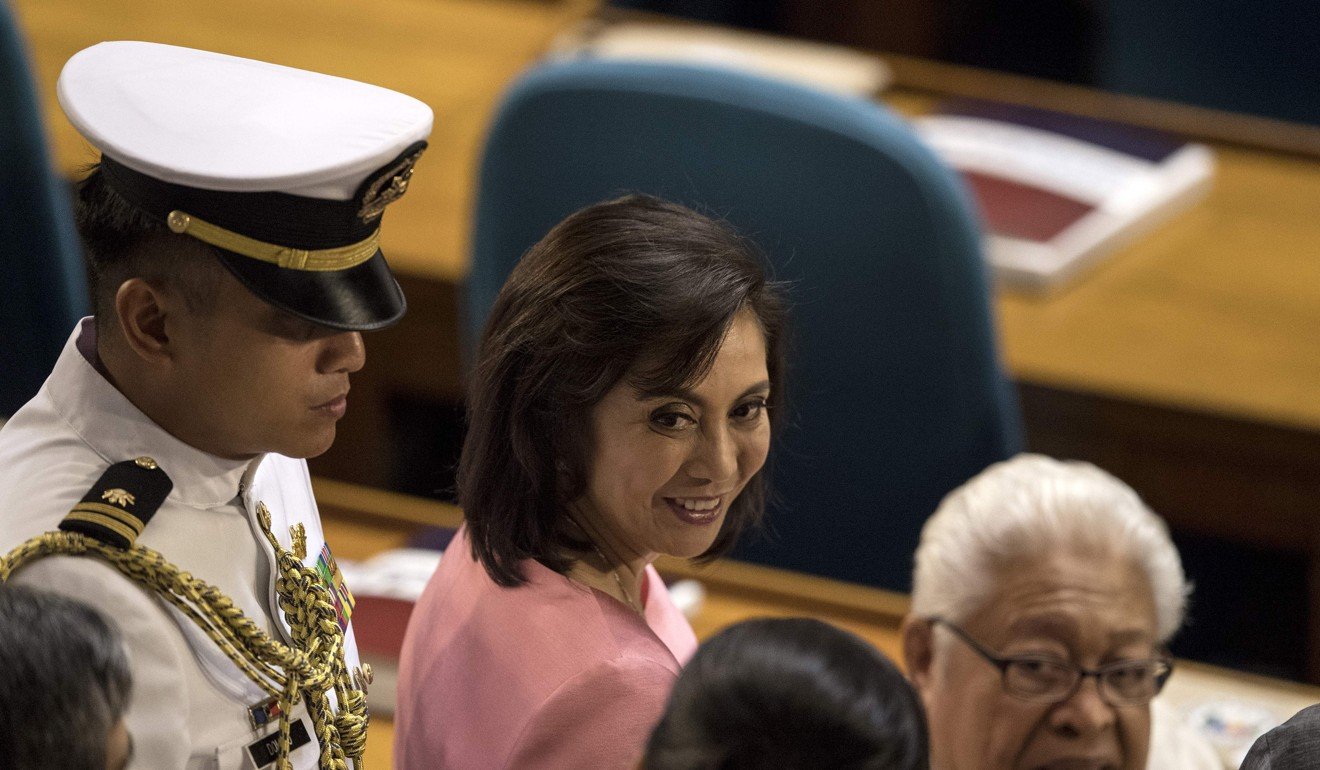 More crucially, Duterte's central policies are also facing huge public resistance. His push for constitutional change is opposed by most Filipinos, according to the latest Pulse Asia survey.
His foreign policy, in particular, has met with even more vociferous domestic defiance.
More than eight out of 10 Filipinos called for the president to take a tougher stance against China in the South China Sea, according to a Social Weather Stations survey.
Duterte vows for first time to 'defend our interest' in South China Sea
Almost nine out of 10 wanted the government to take back Philippine-claimed land features occupied by China. Surveys also showed that most Filipinos wanted Duterte to reassert the Philippines' landmark arbitration award against China.
In short, the Philippine public repudiated Duterte's decision to "set aside" the arbitration ruling in favour of better relations with Beijing and his call for smaller claimant states to act "meek" and "humble" in their policies towards the Asian powerhouse.
In his state-of-the-nation speech, however, Duterte remained defiant.
"On international relations, we shall continue to assert and pursue an independent foreign policy," he reassured the Filipino public, arguing that the country's need to "continue to reach out to all nations" was in the Philippines' long-term national interest.
Among the dignitaries on hand for his speech were no less than Vice-President Leni Robredo and acting Supreme Court Chief Justice Antonio Carpio, both of whom have called on the president to take a tougher stance against China.
With ratings plummeting, how long can Duterte last? God knows
Earlier this month, both spoke at a high-profile event marking the second anniversary of the Philippines' arbitration award in the South China Sea, where an arbitral tribunal based at The Hague ruled against China's nine-dash-line and "historic rights" claims in the area.
The nine-dash-line is an undefined, vaguely located demarcation line that encircles as much as 90 per cent of the contested waters.
Duterte adamantly maintained that the bilateral consultation mechanism with China and the multilaterally negotiated code of conduct in the South China Sea would carry the day.
The event was hosted by Stratbase-Albert Del Rosario Institute, an influential think tank affiliated with its namesake, former Philippine foreign secretary Albert Del Rosario.
During the event, Robredo enjoined Duterte to use the "hard-won victory" as "the foundation for all future engagements" in the South China Sea with China.
Carpio, meanwhile, lashed out at the president for placing the ruling in the "deep freeze" amid warming bilateral relations with China.
He has called on the president to file additional cases against China for its continued reclamation and militarisation activities in the South China Sea.
In his address, however, Duterte signalled his commitment to stay the course in foreign affairs. He celebrated "re-energised relations with China", which, according to him, have produced an "unprecedented level of cooperation" between the two neighbours.
Duterte praised China as a friendly neighbour and an indispensable partner in his war on drugs.
To mollify his critics, he reassured them that "improved relationship with China" doesn't mean that his administration will "waver in our commitment to defend our interests" in the South China Sea.
He made it clear, however, that the path forward is dialogue and dialogue alone, since "war isn't an option".
Duterte: China will be 'fair' when resolving maritime disputes
Duterte adamantly maintained that the bilateral consultation mechanism with China and the multilaterally negotiated code of conduct in the South China Sea would carry the day.
In his third year in office, Duterte signalled that he is still fully committed to pursuing warmer ties with China, but it remains to be seen for how long this strategy will remain politically viable.
Richard Heydarian is a Manila-based academic and author


MORE ARTICLES BY
Why it's best for Rodrigo Duterte to avoid aligning either with China or the US
The risks of China's attachment to discredited leaders
How the Scarborough Shoal came back to haunt China-Philippines relations
MORE ON DIPLOMACY & DEFENCE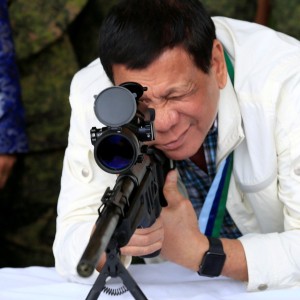 DIPLOMACYChina donates boats and weapons to Philippines
DIPLOMACY & DEFENCEFree trade on the agenda for Britain's new foreign…
SOCIETYRobots, immune to fear or favour, are making China's…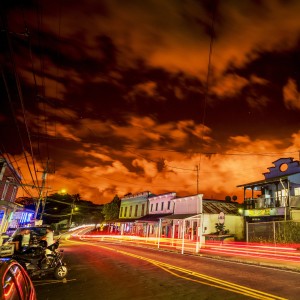 DIPLOMACY & DEFENCEFive risks for Chinese tourists, from lava to scams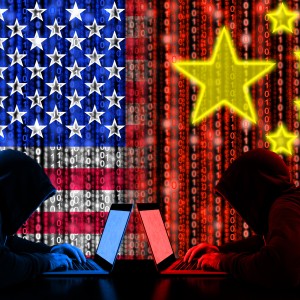 DIPLOMACY & DEFENCEWhy America needs to get smarter to keep its edge over…
POLITICSMahathir to be greeted like 'old friend' in Beijing…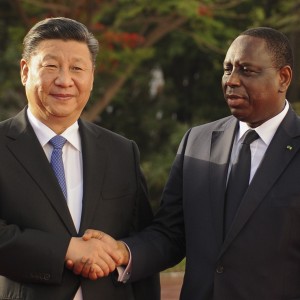 DIPLOMACY & DEFENCEXi's Africa trip cements continent's growing ties to…
INKSTONE: CHINA NEWS BRIEFING
Get updates direct to your inbox
By registering you agree to our T&Cs & Privacy Policy
READ FULL ARTICLE
BEFORE YOU LEAVE...
Sign up for our free China at a Glancenewsletter.
SIGN UP
By registering you agree to our T&Cs & Privacy Policy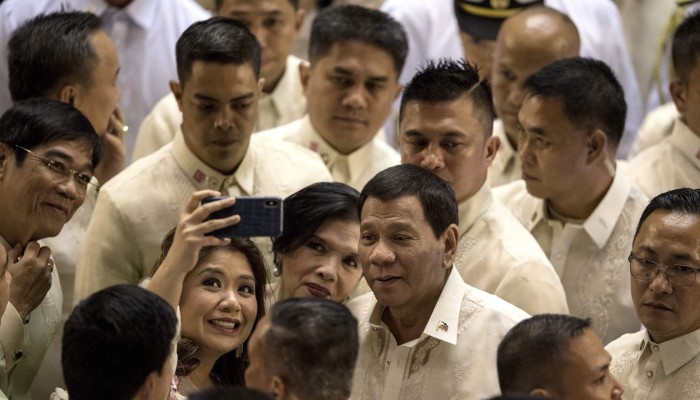 How Duterte has been a force for peace in the Philippines and the region
LettersUPDATED : Thursday, 26 Jul 2018, 10:45PM
As he enters his third year in office, Philippine President Rodrigo Duterte's biggest achievement has been peace.
Amid global uncertainties, geopolitical rivalry and a work-in-progress government, Duterte has not only navigated between contending giants but enabled regional peace and secured gains for the Philippines.
Regional neighbours have praised Duterte for his handling of the South China Sea dispute. This has contributed to regional stability. Ongoing disagreements with China are now discussed at the highest levels and more channels for functional cooperation have been opened and are already delivering benefits for Filipinos.
Moreover, ending the Islamic State-led rebellion in the southern Philippines in less than five months, when other countries that have Islamic State activity continue to deteriorate into war zones, prevented the spread of extremism not only in the Philippines, but in the region as a whole.
On the domestic front, although not without issues just like any other country, the Philippines has been ranked the top investment destination in the world by the US News and World Report, growth rates are up (beating expectations), poverty and crime rates are down, workers are better protected and business processes are faster.
Watch: Duterte's singing warms relationship with Trump
Duterte a role model for Asean amid China-US rivalry
Critics have blamed the recent tax reform for the acceleration of inflation, but ignore the impact of other factors, notably the volatility of oil prices and the fundamentals of a rapidly growing economy – which the government is managing, including opening up new sources of crude oil from Russia.
Duterte's efforts to instil discipline and order have reduced incidences of crime.
Critics tend to focus on his war against drugsand ignore the other statistics. While 4,251 suspects died in legitimate anti-drug police operations, 142,069 were arrested, 1.26 million surrendered and 368,504 have graduated from rehabilitation programmes.
Latest data shows a 20 per cent drop in crimes nationwide and more than 80 per cent of Filipinos feel safer. In his state of the nation address, Duterte directly answered his critics: "You value human rights, I value human lives."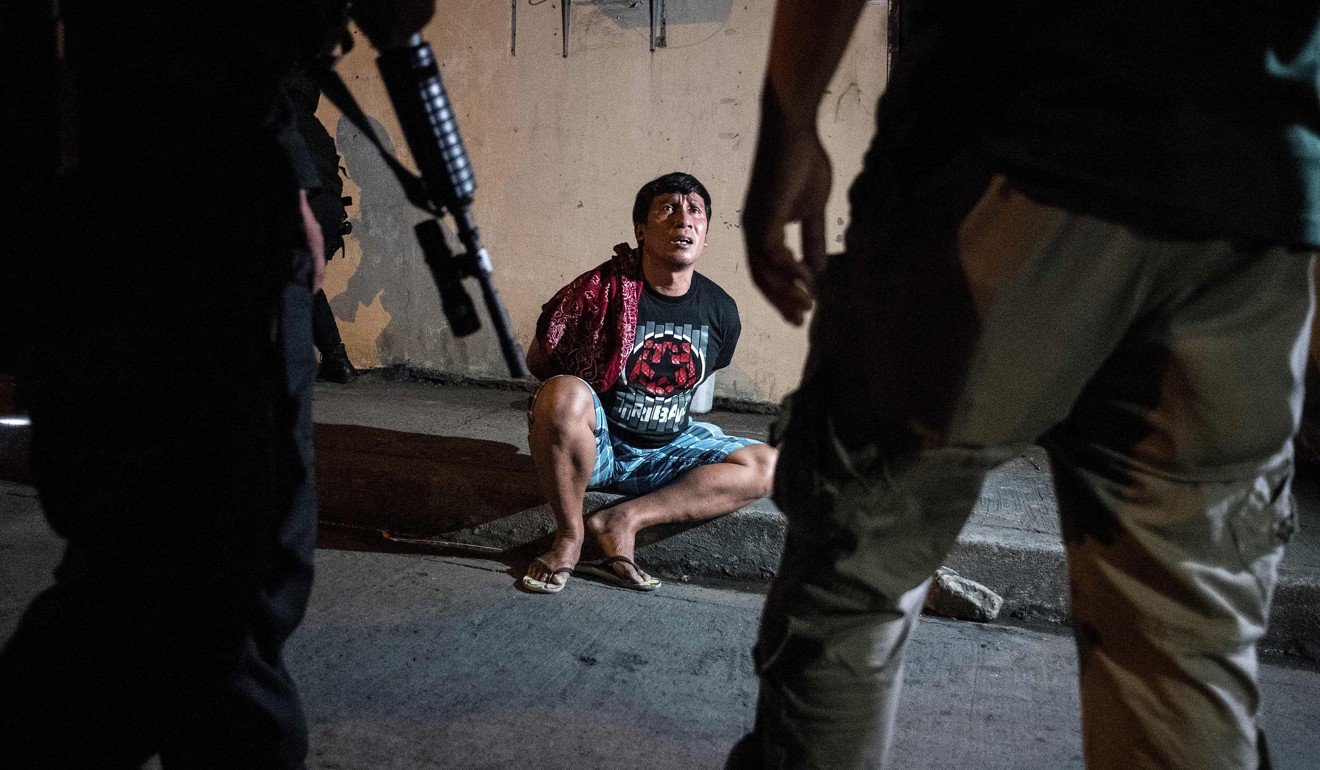 How Philippine President Duterte has transformed the Asian geopolitical landscape
With a fairly peaceful and stable region, and the Philippines finally making bold, political, economic, and environmental steps, it actually has a shot at catching up with its Asian neighbours.
Duterte is a leader who knows history and is proud of the achievements of the Philippines in the Asian family. This is why Duterte said: "The future of the Philippines is in the Association of Southeast Asian Nations and in Asia."
We invite all to heed the internationally respected research and ground realities that are different from the situation that is generally painted.
Austin Ong, director, Integrated Development Studies Institute, Manila
MORE ARTICLES BY
Nelson Mandela's prison letters show why he is a moral beacon
Not quite Uber, but the Hong Kong taxi has its own charm
What is it about the 'door close' button in Hong Kong lifts?
MORE ON THIS STORY
Philippine President Rodrigo Duterte's latest war is on street loiteringDuterte vows for first time to 'defend our interest' in South China Sea
MORE ON LETTERS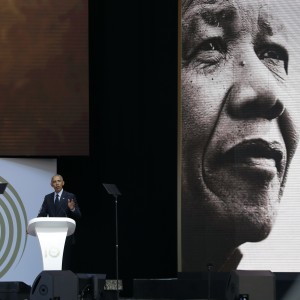 LETTERSNelson Mandela's prison letters show why he is a moral…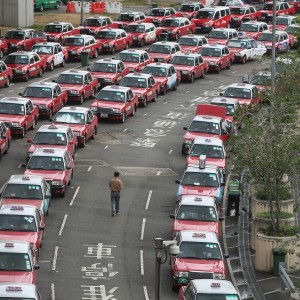 LETTERSNot quite Uber, but the Hong Kong taxi has its own charm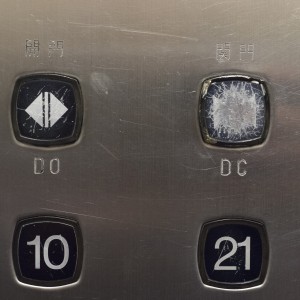 LETTERSWhat is it about the 'door close' button in Hong Kong…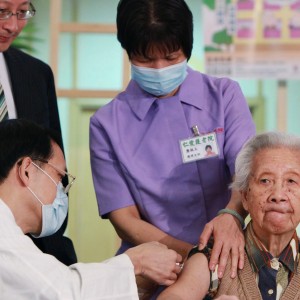 LETTERSIndependent data needed on efficacy of flu vaccine in…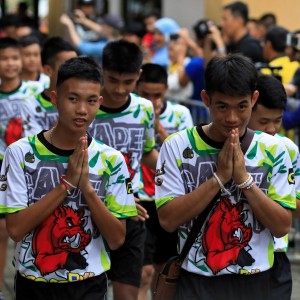 LETTERSCoach who helped Thai boys survive in cave is a true hero
LETTERSDid pre-handover deal cue betrayal of a different kind…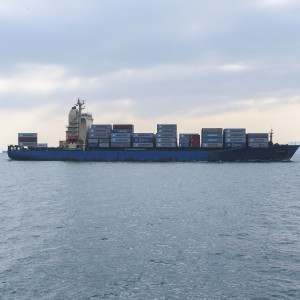 LETTERSHow trade war can help Hong Kong shipping chart a new…
HK BUSINESS BRIEFING
Get updates direct to your inbox
By registering you agree to our T&Cs & Privacy Policy
READ FULL ARTICLE
2527
SHARES
BEFORE Y




https://www.scmp.com/news/china/diplomacy-defence/article/2157542/philippines-raises-concern-over-chinese-radio-warnings