Last year, 1,145 foreign-invested enterprises were set up in the city

Keith ChanUPDATED : Thursday, 14 Jun 2018, 10:49AM
As a strategic port of the 21st century Maritime Silk Road, and part of Beijing's global trade strategy, the "Belt and Road Initiative", Xiamen has attracted more foreign investment and expanded its business and trade connections with countries along the maritime route and further afield.
Last year, 1,145 foreign-invested enterprises were set up in the city, with contracted investment of 32.81 billion yuan (HK$40.3 billion). Actual foreign investment used by these enterprises totalled 16.01 billion yuan, up 11.2 per cent from the previous year. This represents 27.9 per cent of the total foreign investment in Fujian province, making Xiamen the highest of all the cities in the province. Most foreign investment in Xiamen last year was in hi-tech industries, such as the manufacturing of pharmaceuticals, aviation and space equipment, and electronics and communications equipment.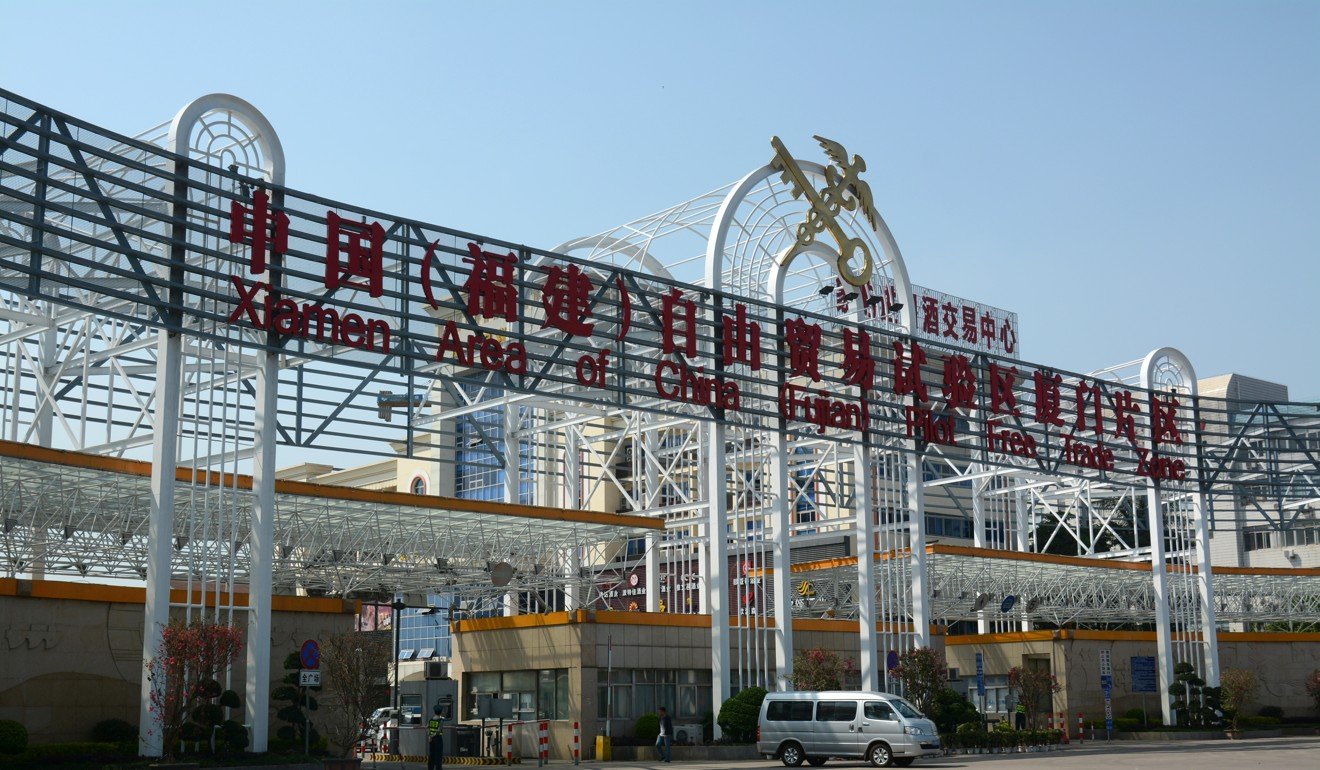 Investment from countries along the 21st century Maritime Silk Road in Xiamen jumped 70 per cent last year to 2.2 billion yuan, involving 30 projects. Investment from Xiamen enterprises in those countries increased 1.5 times to US$2.06 billion, with one of the largest projects being the Xiangyu Group's investment in a captive power plant in Indonesia. Trade between Xiamen and those countries grew 12.8 per cent last year to 208.3 billion yuan.
Xiamen has expanded business activities with other BRICS (Brazil, Russia, India, China and South Africa) countries, with trade volume last year increasing 31.3 per cent to 43.34 billion yuan. Following the launch of the Xiamen-Moscow train service in April 2017, the city set up an overseas investment service office in the Russian capital.
Xiamen's connection with Taiwan improved last year with 668 Taiwanese firms being established in the city, and total investment of US$1.35 billion. Exports from Xiamen to Taiwan increased last year for the first time in four years, growing 8.4 per cent to 38.79 billion yuan.
Xiamen Municipal Bureau of Commerce says the city will take further measures to attract more foreign investment with the goal of expanding the fields of investments, promoting growth in foreign capital, attracting more talent, and improving the business climate. The city will also encourage more mergers and acquisitions among foreign companies and encourage more overseas-listed local enterprises to invest.

http://m.scmp.com/special-reports/business/topics/go-china-xiamen/article/2150703/xiamen-makes-most-its-location-21st