.
Today we have three things for you at the top, followed by the usual roundup of links.
—Jeremy Goldkorn, Editor-in-Chief
1. Yuan drops as Trump softens tone
We've got your doom and gloom and boom news from various fronts of the U.S.-China trade war today: currency, tech and investment, Chinese market opening, and the effects on stock markets.
Currency
CNBC reports that China's currency hit a new six-month low against the dollar, spurring talk that trade wars could turn into a currency war.
China could devalue the the yuan,making Chinese goods cheaper in the U.S. and markets the U.S. sells to, despite Trump's tariffs. Some wonder if China has intentionally allowed the yuan to deflate this week. However, CNBC says that "analysts doubt that China would do that intentionally."I don't envy China's central bankersand financial planners right now — CNN reported on Sunday that "the Chinese government is dealing with an emerging trade war with the United States and concerns its economy is weakening faster than expected." The People's Bank of China freed up about 700 billion yuan ($107 billion) in the financial system by reducing the required reserve ratio (RRR) — i.e., the amount of deposits that most commercial banks are required to hold.They freed up the cash to stimulatethe economy, explains CNN: "The move to cut the requirement by half a percentage point…will encourage banks to lend additional cash to businesses and can generate more economic activity."
U.S. restrictions on Chinese investment in tech
U.S. President Donald Trump has apparently softened his tone. Today. Maybe. Below is the latest:
The White House has "opted for a less confrontational approach" with China and retreated "from plans for strict limits on Chinese investment," says the Wall Street Journal (paywall), referring to Trump's decision, announced yesterday, to back off on executive action limiting Chinese investment into the U.S.Less confrontational for now? "Should Congress fail to pass strong FIRRMA legislation that better protects the crown jewels of American technology and intellectual property from transfers and acquisitions that threaten our national security — and future economic prosperity — I will direct my Administration to deploy new tools," warns Trump in the White House statement released yesterday.Or maybe not less confrontational at all? U.S. National Economic Council Director Larry Kudlow "rejected the notion that the U.S. has softened its stance toward China on foreign investment," reports CNBC.New laws will let the U.S. block joint ventures of American companies in China "if critical technologies are involved," Treasury Secretary Steven Mnuchin says, according to CNBC, although he noted that the laws applied not just to China but to "anywhere."Should the U.S. start a trade war with China over tech? That is the question discussed as the subject of an ongoing ChinaFile debate, with contributions so far from Yukon Huang, Jack Zhang, Graham Webster, Elsa Kania, and Rush Doshi.ZTE — the company American legislators love to hate — has more bad press. CNN asks, "Where's ZTE? Execs go AWOL at China's big smartphone fair," while the Daily Beast dials up the panic meter with a storytitled "ZTE could help Chinese 'institutes' at Western schools become surveillance hubs."
Olive branches from China
Xi Jinping is reported to have told a group of Western business executives that China will not turn the other cheek but will fight back against American trade attacks. Nonetheless, Beijing continues to release news about further opening of various sectors of the Chinese market:
China has released a list of long-anticipated relaxations of "foreign investment curbs on sectors including banking, the automotive and heavy industries, and agriculture as Beijing moved to fulfill its promise to open its markets further," reports Reuters. The list takes effect on July 28.The announcement confirms earlier promises "to remove ownership limits fully on industries such as insurance and autos within the next three to five years," but it also also eases or scraps "ownership caps on businesses including ship and aircraft manufacturing, power grids and the breeding of crops, excluding wheat and corn.""As Beijing relaxes the rules for foreign financial players, JPMorgan Chase & Co. said it is growing the headcount of its China-focused business and reorganizing its investment banking teams to better reflect the country's economy," reports Caixin (paywall).
Bystanders start to get hurt
The uncertainty is taking its toll on the markets and on other countries. Three signals:
"Global passive funds are buyingChina's domestically traded shares for the first time and it's not going well. Stocks in Shanghai have tumbled 13 percent in dollar terms since MSCI Inc. added so-called A shares at the start of the month. Only equities in Argentina and Namibia have performed worse." That's how Bloomberg describes the "gut punch" that global funds buying China stocks for the first time have received."Global stocks were mixed Thursday as investors digested assurances from the U.S. and China on trade, after a series of exchanges between the two resulted in widespread uncertainty," reports the Washington Post.Trade war has overtaken China as the biggest worry for Japanese CEOs, according to Nikkei (paywall)."Escalating trade threats are deepening the chill felt by Chinese dealmakers seeking U.S. takeovers," says CNBC, noting that "headline deals blocked by Washington in recent months included, notably, the $1.2 billion acquisition of Moneygram International by China's Ant Financial in January."
—Jeremy Goldkorn
2. BYD builds biggest battery factory for electric cars
China, the country that already accounts for half the world's production and sales of electric cars, is also well on its way to dominating the global market for electric vehicle batteries. The Wall Street Journal reported (paywall) earlier this year that Chinese firms were quickly buying up supply chains of cobalt, an essential component for building these batteries, from the Democratic Republic of Congo, which produces half the world's supply of the mineral. The Journal adds, "In the past year, China has announced plans to add more than 150 gigawatt hours of production in the next three to four years, tripling current capacity."
BYD, the leading Chinese car manufacturer that famously received investment from Warren Buffett, is using $1.5 billion to build a car battery factory with 24 gigawatt-hours (GWh) capacity by 2019, Bloomberg reports(paywall).The Qinghai-based factory will be the world's largest of its kind, though not for long: BYD's competitor, CATL, will also open one of the same size in 2020, and Tesla is still building a much larger "Gigafactory" in Nevada with up to 35GWh capacity. Tesla also plans to build a China-based battery factory, though no location or timeline has been announced for that one.BYD's factory is part of a $3.8 billion investment to quadruple the company's car battery output, from 16GWh now to 60GWh in 2020, according to Caixin (paywall).Wang Chuanfu 王传福, the chairman of BYD, declared last year that he expects all vehicles in China to be electrified by 2030, following the government's announcement in September that it will end the production and sale of fossil-fuel-burning vehicles, likely within a couple of decades.
—Lucas Niewenhuis
3. Two children dead, two others injured in Shanghai stabbing
Two children were killed when a 29-year-old man went on a stabbing rampage near a elementary school in Shanghai on Thursday, leaving another student and a parent injured.
According to (in Chinese) local police in the Xuhui district, the bloody attack occurred around 11:30 a.m. when the suspect, surnamed Huang, allegedly brandished a large kitchen knife in front of the school gate. The man attacked three boys and a student's mother, who were sent to a hospital nearby. Two of the children died in the hospital. The other two were wounded, but are not in critical condition.
The suspect was apprehended by police at the scene. He told them that he moved to the city earlier this month but has been unable to find a job, making him want to "take revenge on society."
Police said the incident is under further investigation.
—Jiayun Feng
TRY SUPCHINA ACCESS
Join us on SupChina Access
Members get these benefits and more:
A weekly summary newsletter on Fridays, so you never miss a beat in China news.A recap newsletter on Mondays, so you can rest easy on weekends knowing that we will catch you up on what you missed.Early listens to the Sinica Podcast, and direct access to guest expert Q&As via our Slack channel newsroom.Access to conference video recordings, and discounts to SupChina events in New York, Beijing, and beyond.
Try four weeks of Access for just $4! Offer only lasts until June 30.
VIRAL VIDEO ON WEIBO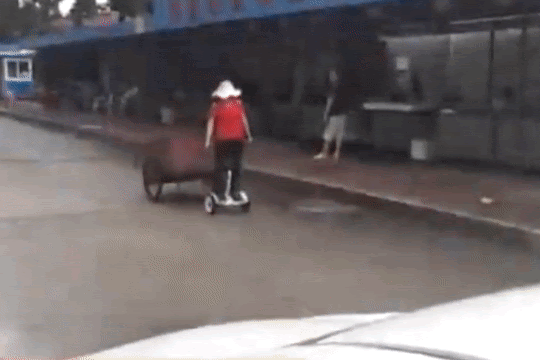 Viral on Weibo: A cleaning lady inspired by Nezha, China's protection deity
A cleaning lady became an internet sensation for riding a hoverboard to work in Zhuhai, Guangdong Province.
TODAY ON SUPCHINA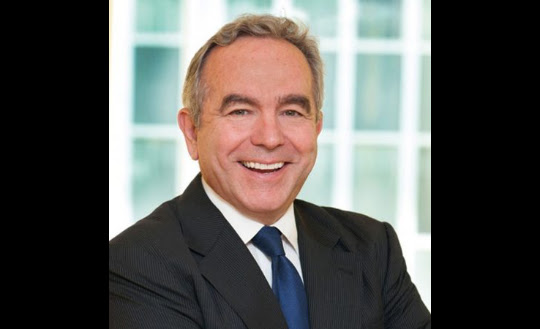 Sinica Podcast: Kurt Campbell on U.S.-China diplomacy
Dr. Kurt Campbell talks about his tenure as Undersecretary of State for East Asia and Pacific Affairs, and discusses the challenges of the U.S.-China relationship and the fascinating events that happened under his watch in China with Chongqing mayer Bo Xilai and blind activist lawyer Chen Guangcheng.
Subscribe to the Sinica Podcast via Apple Podcasts, Overcast, or Stitcher, or plug the RSS feed into your favorite podcast app.
The SupChina Quiz: Religion in China
It's the last Thursday of the month, which means it's quiz time! Here are 15 questions to test how much you know about religion in China, everything from Nüwa to Confucius, Taoism to Christianity. Let us know how you did — tweet your score @supchinanews.
Explainer: Made in China 2025: The domestic tech plan that sparked an international backlash
At the heart of the U.S.-China trade war is an ambitious Chinese plan to replace foreign technology with the country's own. Here's what you need to know about Made in China 2025.
China should stop exaggerating its technological advancements, says state-owned newspaper editor
From homegrown smartphone brands to high-speed rail, China's desire to be a world leader in technology is no secret. But recently, a Chinese state newspaper's editor-in-chief called upon a more realistic assessment of China's tech sector, a comment that has provoked reflection among the Chinese public.
Who needs pensions when that money can be given to the Chinese government?
A government website based in Yichun, Jiangxi Province recently published a rather bizarre user-submitted suggestion, one that has internet users asking: Is this for real? On June 14, an anonymous person posted a suggestion to the website of the Human Resources and Social Security bureau asking senior citizens to donate their pensions to the government.
TODAY'S NEWS ELSEWHERE ON THE WEB:
BUSINESS AND TECH:
Property prices
China escalates crackdown on property speculation in 30 cities / Bloomberg (paywall)
China is "embarking on a six-month campaign in 30 cities to root out violations in the housing market… Cities including Beijing and Shanghai will be involved in the six-month operation starting early July, according to the statement, which said that officials will focus on rent manipulation, postponement of sales by developers to fetch higher prices and non-compliant loans to fund down-payments."Baidu
China's Baidu to buy back up to $1 billion shares / CNBC
"The Nasdaq-listed search engine giant said the repurchases will be funded from the company's existing cash balance."
Ford, Baidu tie-up to put AI on the road/ Caixin (paywall)Don't mention the mad cow disease ?
China lifts ban on British beef / Guardian
"British beef will be back on the menu in China for the first time in more than 20 years, after it officially lifted the long-standing ban on exports from the UK."Streaming service goes public
Live streaming platform Inke plans to raise HK$1.2 billion in IPO / China Film Insider
"According to the filing, the company is the second largest mobile live streaming platform in China in terms of revenue in 2017, with a revenue of RMB 3.94 billion."Blockchain innovations
JD Cloud announces cooperation with Huobi on blockchain-based tech / TechNode
POLITICS AND CURRENT AFFAIRS:
Mattis visit: The aftermath
Mattis seeks to defuse tensions during visit to China, but gaps remain / Washington Post
"The visit, the first by an American defense chief to China since 2014, is an early test of how a new era of competition with what the Pentagon describes as a chief 'revisionist power' will shape U.S.-China ties and, American officials hope, help the United States preserve its military edge."
'Militaries should stabilize ties': Chinese defense minister accepts Jim Mattis' offer to visit United States / SCMPNorth Korea
U.S. Secretary of State Mike Pompeo 'to visit North Korea next week' / SCMP
"U.S. Secretary of State Mike Pompeo plans to travel to North Korea next week to discuss the country's denuclearization plans, the Financial Times reported on Thursday, citing four people familiar with his plans."Taiwan
Beijing lashes out at Taiwan president Tsai Ing-wen over call to 'constrain' China / AFP via HKFP
After Tsai Ing-wen called for the global community to unite around Taiwan, Beijing called her comments "misleading and totally baseless" and claimed she was "plotting to contain the great rejuvenation of the Chinese race."
China rebuffs U.S. request to discuss airline 'Taiwan' demand / Washington Post
"Chinese officials have rejected a U.S. request to discuss their demand that airlines describe self-ruled Taiwan as part of China, an order Washington opposes, the American Embassy in Beijing said Thursday."
Opinion, by Adam Minter: Don't fear China's boycott threats / Bloomberg (paywall)
"The airlines are understandably concerned about this threat, given that China is a key growth market. But the fears are overblown: Chinese consumer boycotts have historically been short-lived and relatively painless."
China rebuffs U.S. efforts on behalf of airlines / WSJ (paywall)
The U.S. is disappointed that China has declined to discuss the issue. A Chinese Ministry of Foreign Affairs spokesman just had this to say: "Respecting China's sovereign territorial integrity and abiding by China's laws — these are basic requirements for foreign enterprises operating in China."
'Fake news' Chinese journalist is refused entry by Taiwan / AFP via SCMP
Ye Qinglin, from Southeast Television in Fujian Province, is the first mainland Chinese reporter to be banned from the island for "creating cross-strait conflict."Education and ideology
Mao 101: Inside a Chinese classroom training the communists of tomorrow/ NYT (paywall)
"Ideological classes have long been a part of the college curriculum in China. But they are more important than ever to the Communist Party even if many students say they are numbing propaganda."India and Pakistan
Chinese general to visit India as re-set in ties gathers pace / Reuters
"Chinese Defense Ministry Spokesman Wu Qian said that Major General Liu Xiaowu, deputy commander of China's western military region, would soon go to India, as well as Pakistan, though he did not give dates."Australia
Australia warns of cold war-style espionage as it passes law banning covert foreign interference in politics / SCMP
"Australia's Parliament passed sweeping national security legislation on Thursday that bans covert foreign interference in domestic politics, makes industrial espionage for a foreign power a crime and offends the nation's most important trading partner, China."Desertification
Saxaul healing: The fight against desertification in Northwest China / Sixth Tone
SOCIETY AND CULTURE:
Education in the U.S.
Why Asian-Americans feel powerless in the battle over New York's élite high schools / New Yorker (paywall)
"'The perceived nastiness that's coming out of the community is a defensiveness,' according to non-profit director Michael Lee, 'and it is a defensiveness born of a fear that they might fail their children.'"WeChat holdouts
Outside the green bubble of China's super-app / Sixth Tone
"I know my data will be collected somehow in the end, but I just want to have more dignity," says a 36-year-old Chinese woman who has forgone the app.Movie star pay scandal continues
China caps film stars' pay over 'money worship and tax evasion' / BBC
"China's authorities say they are capping the pay of actors as part of a move to crack down on tax evasion and 'money worship' in the industry."
China caps film star pay, citing 'money worship' and fake contracts / The Guardian
"The salaries of on-screen performers should be capped at 40% of the total production costs, according to a joint notice from five government agencies, including China's tax authority, the television and film regulator, and the propaganda department."Foreigners get genuine
Nut cases: How foreign viral video stars are defying stereotypes / Sixth Tone
In a refreshing shift from typical, superficial videos by foreigners, "Crooked Nuts videos…showcase more interesting aspects of Chinese life — in part due to how integrated its stars have become into Chinese society."Football player arrested in China
China sentences former Ball State linebacker Wendell Brown to 4 years over bar fight / NPR
The American Football International Review alleges that Brown reacted out of self-defense, adding that "according to witnesses, [Brown] was provoked by a group of locals who were upset that [he] would not party with them."
A Chinese court has sentenced an American football player to four years in prison / TIME
"Brown, a native of Detroit who played for Ball State University in Indiana, had been teaching American football in southwest China when he was arrested in September 2016 and later charged with intentional assault."Cracks in Chinese healthcare
Chinese policeman brings sick wife to station every day so he can keep an eye on her / SCMP
"He told the newspaper he had been forced to take his wife to work with him because his sister was too busy with her own job and he had encountered problems finding a carer."Racism in China
Anti-black racism dominates online discussions over 'privileged' exchangestudents in China / What's on Weibo
"The controversy was triggered by a Weibo post published on June 24, in which a female netizen claimed that Jinan University was 'forcing female students to participate in [cultural] "exchange" activities with black exchange students.'"NBA stars in China
Klay Thompson gets owned in China, this time by a sharpshooting little girl / Deadspin
"Thompson played some arcade pop-a-shot with a Chinese girl, and he was woefully underprepared for the tornado of marksmanship that he found himself struggling against."How to cheat your fitness stats
The gadget that boosts your step count while you nap / Sixth ToneBeijing history 
The blast that nearly destroyed Beijing/ World of Chinese
"The Wanggongchang Explosion continues to mystify historians almost 400 years later."
PHOTO OF THE DAY
Worshipping the goddess of the sea
A captain pays respect to Mazu (妈祖 māzǔ), the goddess of the sea, at a shrine in his boat before sailing from Longmen in Taiwan. The goddess is believed to protect her seafaring followers from the dangers of the ocean.