https://www.verdict.co.uk/leasing-life/news/contract-news/santander-trade-finance-china-belt-road/


Santander taps into China's Road and Belt for trade finance
By Lorenzo Migliorato  April 12, 2018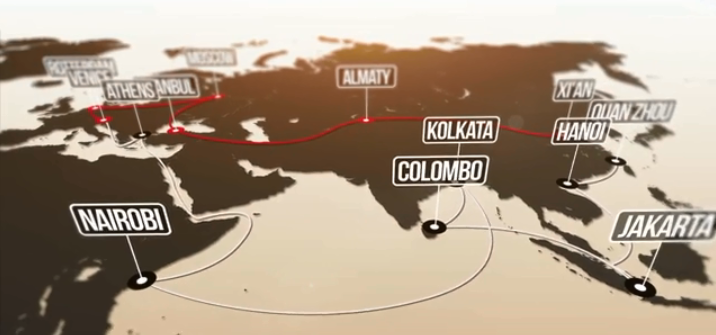 Santander will provide trade finance to enterprises involved in China's "Road and Belt" cross-country infrastructure initiative.
The Spanish banking group has signed a memorandum of understanding with Bank of Shanghai to jointly financials services to Chinese companies involved in Road and Belt projects overseas, with a focus on Europe and Latin America.
Services will include trade finance, settlement and corporate and investment banking.
Antony Hung, regional head for Asia Pacific, Santander Group, said: "I firmly believe that Santander, through its close cooperation with Bank of Shanghai, will make the most of the regional complementarity of both institutions and become a firm practitioner of the Belt and Road initiative".
Belt and Road, also known as the "New Silk Road", is a Chinese government-backed initiative to build a trade infrastructure route connecting central and southern Asia with eastern and central Europe.
Because of the breadth of the investment – Santander said eight of its nine core markets are situated along the path of Belt and Road – and the low-risk profile of trade finance, the project has attracted the interest of the European financial services sector as well as government agencies.
The UK has been looking at Belt and Road as an opportunity to hedge against its departure from the EU single market in 2019. Following a Chinese delegation's visit in December, UK Export Finance (UKEF) pledged up to £25bn (€28.8bn) to invest in countries along Road and Belt, in order to support UK firms' involvement.
A UK government-back $1bn (€811m, £704m) investment fund has also been set up to finance Belt and Road projects, bringing together a number of private British institutions and led by former PM David Cameron.
Some analysts have raised concerns about the financial robustness of the project. In September, rating agency Moody's warned about the weak financial profile of the countries involved in Belt and Road, and noted that imports to those countries had stagnated in recent years.
Additionally, it questioned the preponderance of Chinese state-backed banks in financing the initiative, which it said could induce "a negative shift away from international financial institutions in the financing structure of some Belt and Road countries