https://www.thenews.com.pk/print/293339-fdi-jumps-15-6-percent-on-massive-chinese-inflows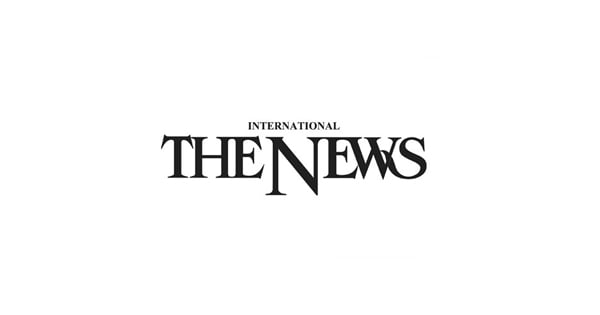 KARACHI: Pakistan's foreign direct investment (FDI) surged 15.6 percent in the eight months of current fiscal year largely drawing strength from massive Chinese inflows under China-Pakistan Economic Corridor projects, data released by State Bank of Pakistan showed on Friday.
The FDI in the July-February period of FY18 increased to $1.941 billion from $1.678 billion a year earlier. In February alone, the FDI inflows were recorded at $340.8 million, compared to $146.7 million in the corresponding month of last fiscal year.
During period under review, the FDI inflows from China reached $1.281 billion, an increase of 139 percent over the same period of the last fiscal. On the other hand, investments from the United Kingdom rose to $205.5 million against $139.9 million last year, whereas inflows from Malaysian firms increased to $121.3 million from $16.7 million year ago. Most of the investment went into power, construction and financial sectors.
Analysts expect foreign direct investment to be around $3-3.5 billion during the current fiscal year, reflecting surging Chinese investments under China-Pakistan Economic Corridor (CPEC)—a part of Beijing's "One Belt, One Road" initiative to develop trade and transport infrastructure in Asia.
"Our flow of foreign investment has reduced to one country that's China. For a country like Pakistan, foreign investment should be broad-based. We shouldn't put all the eggs in one basket," said Dr Ashfaque H Khan, renowned economist and dean at NUST School of Social Sciences.
"Since Pak-China relations are very deep-rooted and strategic in nature that's why the flow of FDI is rising, but our traditional foreign investors appear to have shied away from Pakistan which is not a good sign," Khan added.
In must be noted that foreign direct investment for fiscal year 2017 stood at $2.218 billion. The FDI data came after the International Monetary Fund's (IMF) Extended Fund Facility post-programme monitoring report showed the external sector imbalances were likely to elevate further this fiscal year owing to widening current account deficit.
"Despite continued recovery of exports and some moderation of import growth, the current account deficit is expected to widen to $15.7 billion (4.8 percent of GDP) this year," the IMF said in the report.
"On current policies, and based on the authorities' ambitious external financing plans, gross international reserves are expected to further weaken to $12.1 billion (2.2 months of imports) this year, with risks skewed to the downside," the IMF report said.
The FDI from China under economic corridor could help improve depleting foreign exchange reserves as the country's account remained negative. However, the CPEC investments are increasing debt risks for Pakistan.
"While some of the gap in the current account (CPEC-related) is being funded by increased foreign direct investment – mainly from China – a large portion is being funded by debt. This has led to a rise in Pakistan's overall external debt – to 27.3 percent of GDP in December 2017 from 24.8 percent in December 2015 – which we believe will increase further," a report released by Standard Chartered Bank last week said