https://www.geo.tv/latest/182926-these-3d-art-images-from-gwadar-are-mesmerising



By
Wednesday Feb 21, 2018
For the last few years Gwadar, the southwestern port city of Pakistan, and its untouched shorelines have been in the news for the China-Pakistan Economic Corridor, a multi-billion dollar project. But this past week, it made headlines for a different reason: its artwork.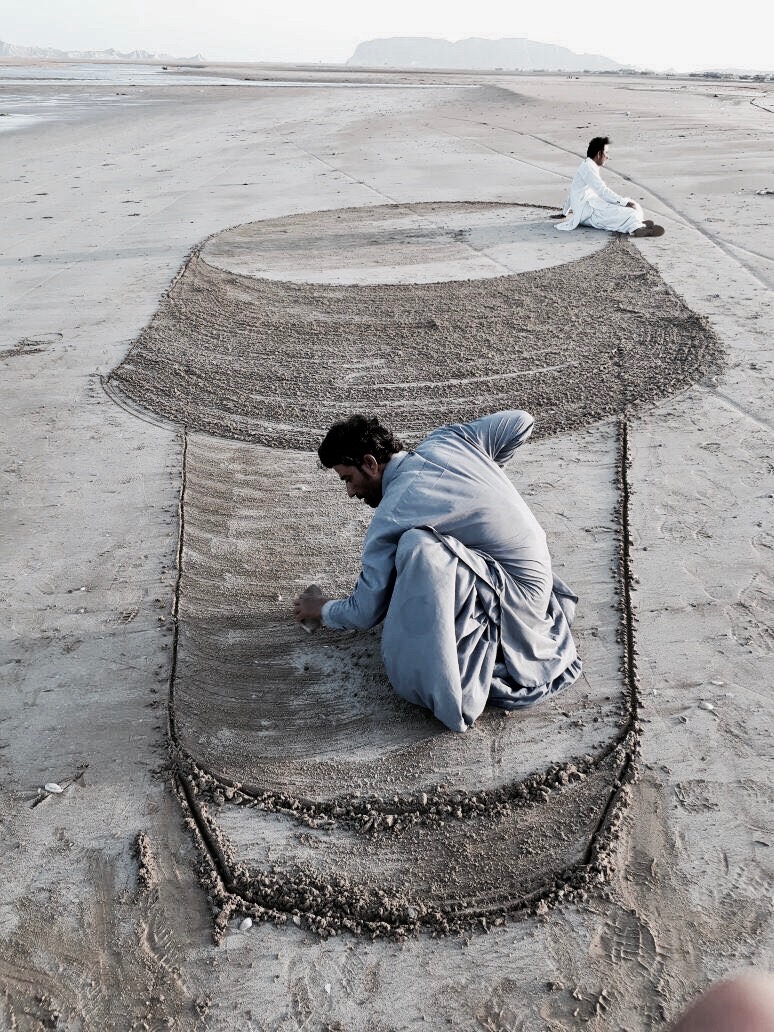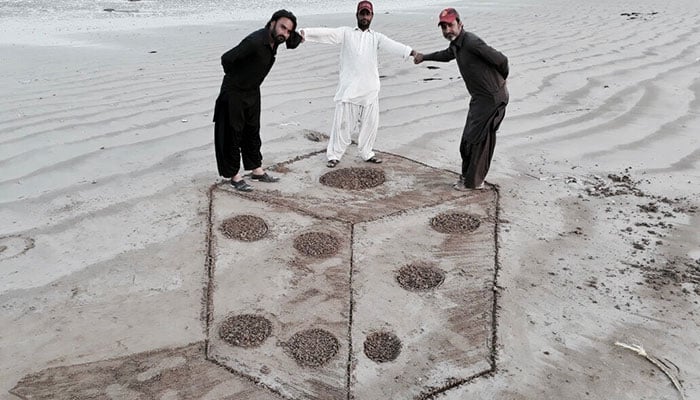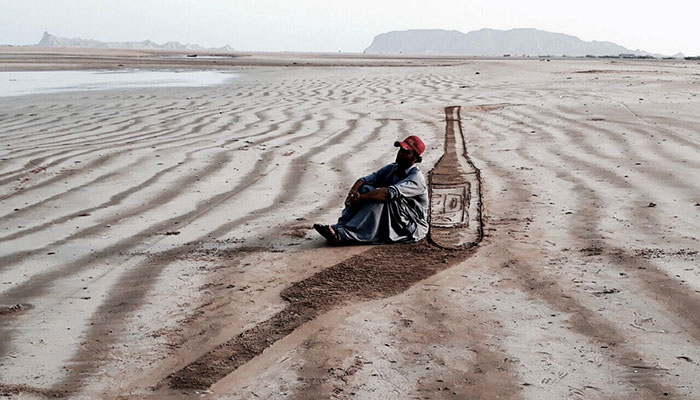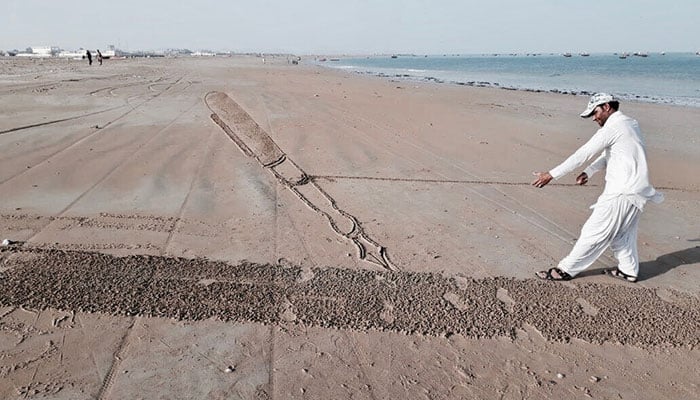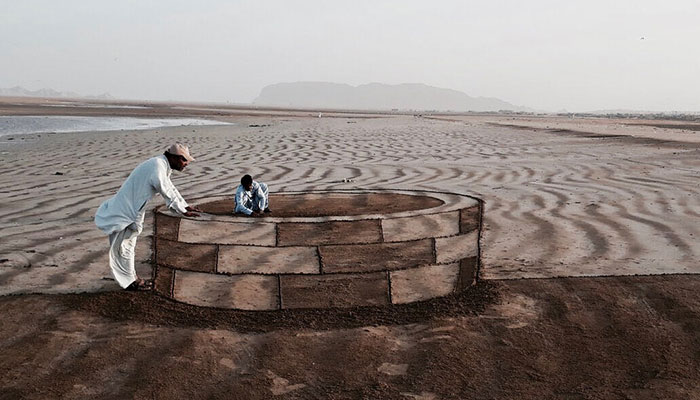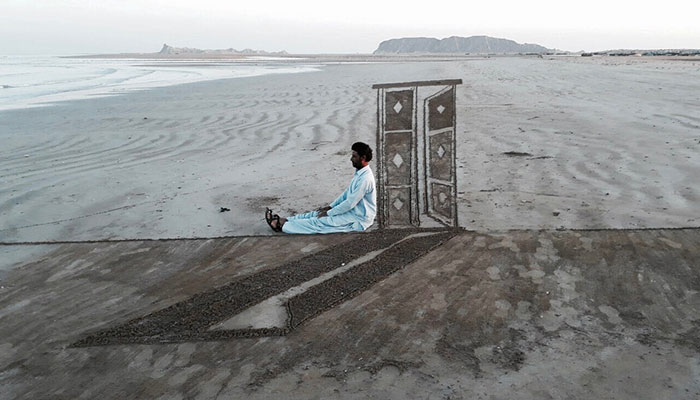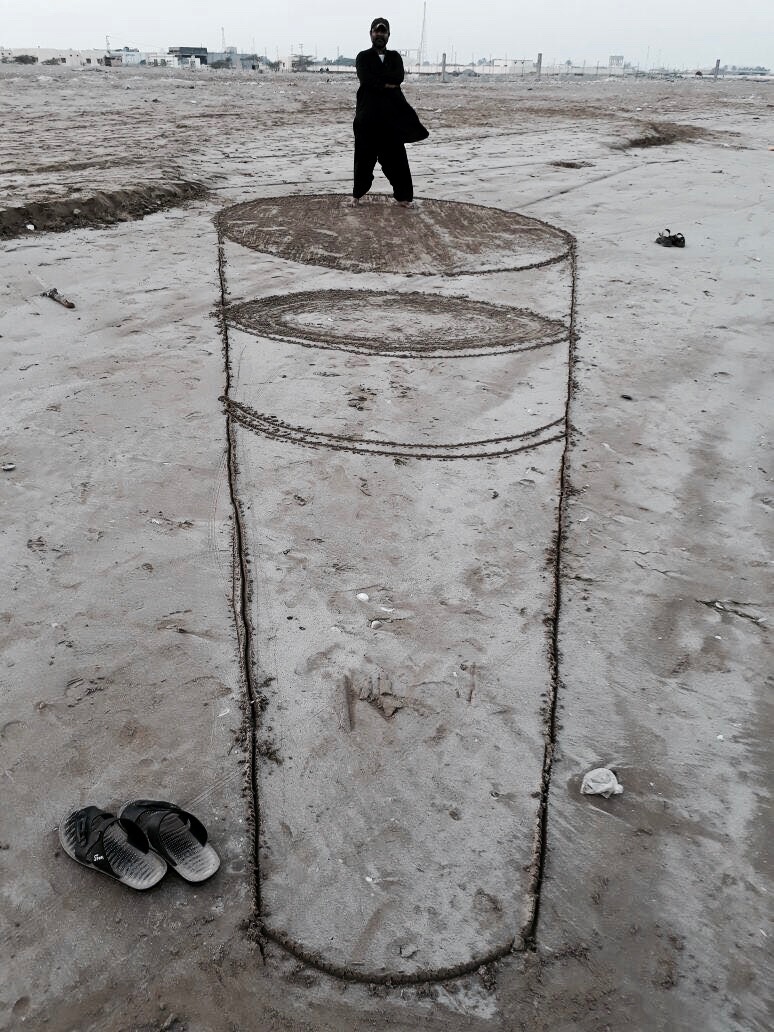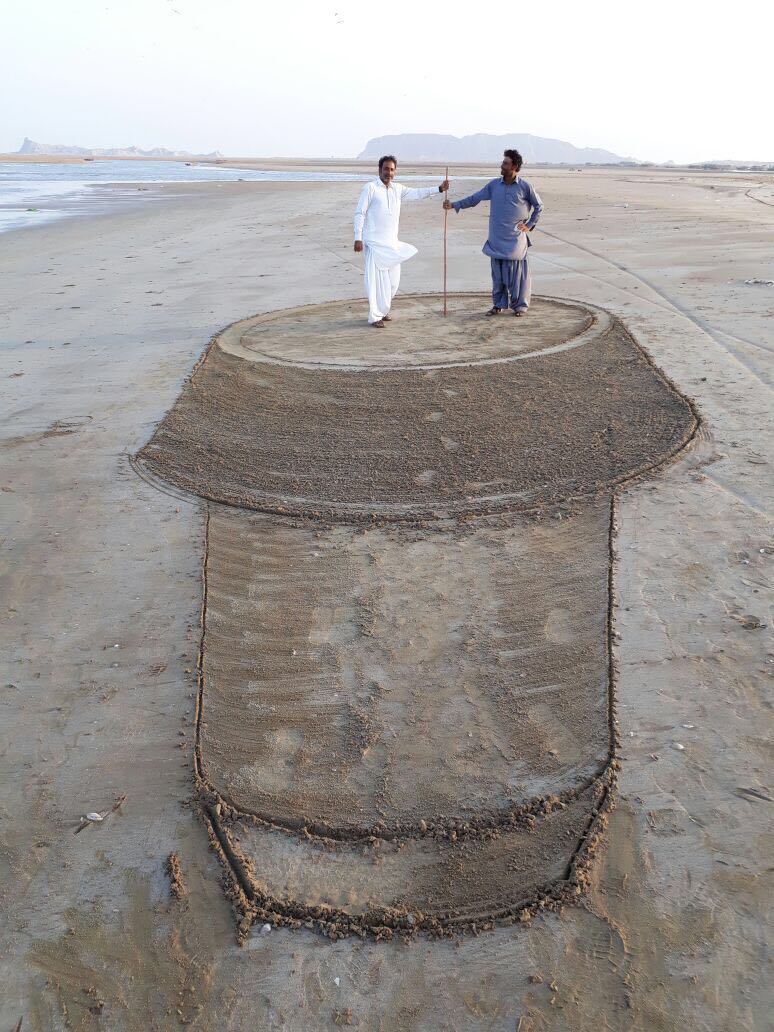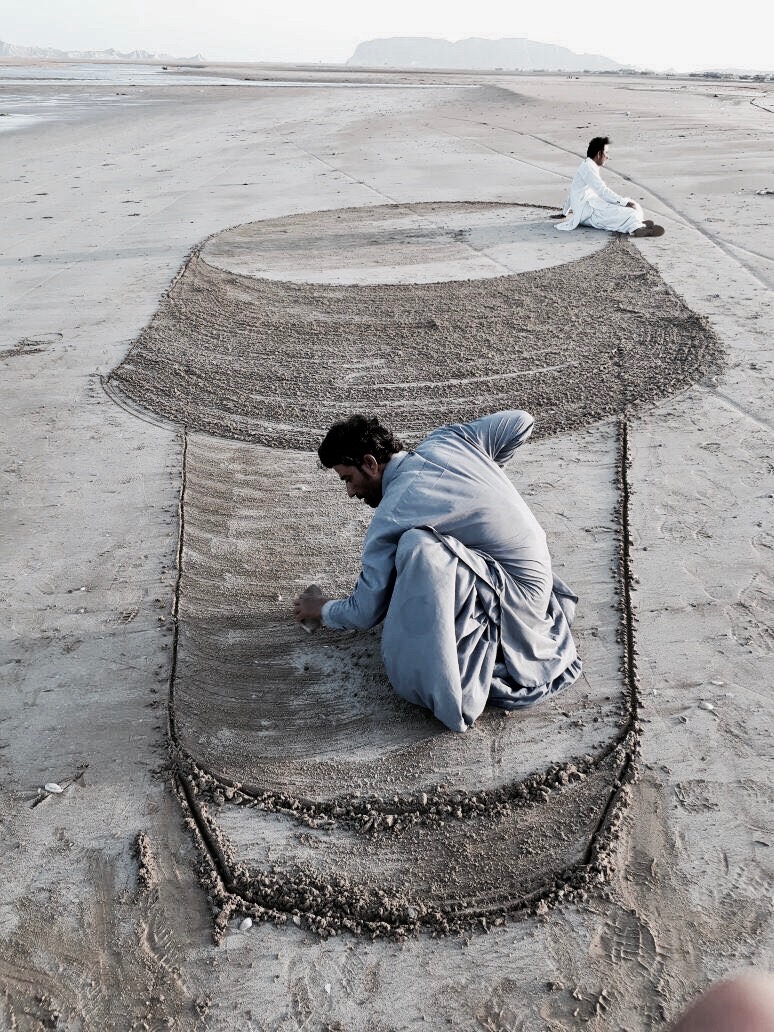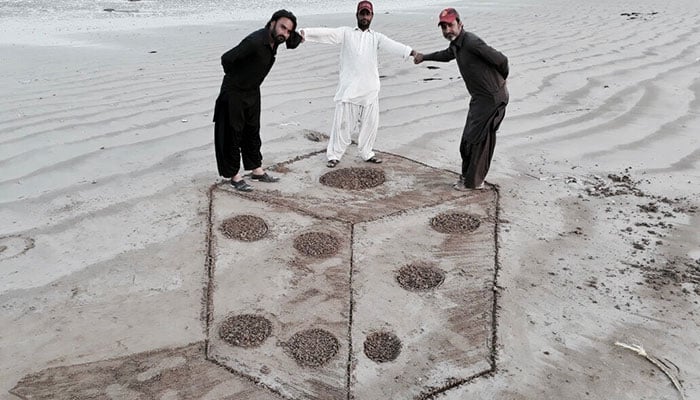 Three friends — Zubair Mukhtar, Hussain Zeb and Bahar Ali — turned Gwadar's beaches into sprawling canvases. A short distance from their home in Pasni, the trio sculpted moist sand into optical illusions and 3D art.
Making use of the contrast in light, they created work that appeared almost life-like when photographed or observed from a distance.
Sand art is a hobby for the boys. As a ritual, they venture down the same beach every afternoon, with images of objects to render in sand. The objects are simple: a glass, a bucket, a pen. But the final product is always remarkable as well as bewildering.
Designs have included doorways, a large dice, a house and a water well.
The creators claim to be the first to introduce 3D sand art in Pakistan.
Yet, there is one problem: the longevity of the artwork. If not photographed quickly, the wet sand dries and is then left at the mercy of the winds. The drier it gets, the faster it erodes. The artists say that the impermanence of the work makes it even more exciting and challenging.
Mukhtar, a drawing teacher at a government school, identifies himself primarily as a sculptor. He discovered outdoor sculpting through the internet and since has been hooked.
"There are two types of sculpting that can be done with sand," explains Zeb. "One is simply molding sand to create objects and the other is 3D drawings. This skill has been demonstrated on the beaches of many countries, from Europe to New Zealand. And today we have been able to present it in Balochistan."
In time, the trio hope to exhibit their work and show their skills around the country. Maybe even the world