https://www.thenews.com.pk/print/277375-regional-connectivity-stressed-to-benefit-from-cpec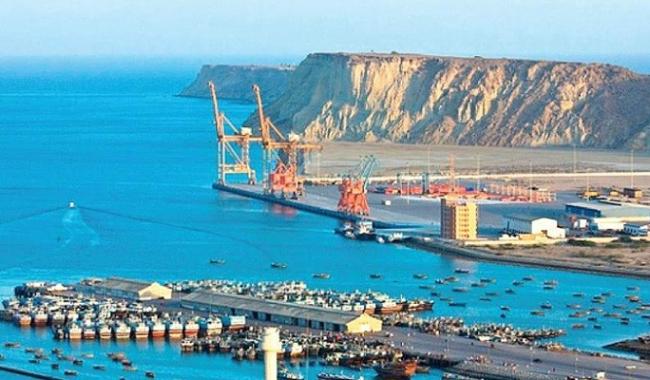 ISLAMABAD: Businessmen on Monday emphasised improvement in regional connectivity ahead of the 72nd executive meeting of SAARC CCI scheduled today.
Industry officials said China-Pakistan Economic Corridor gives an immense opportunity to improve regional connectivity and enhance trade among member countries of South Asian Association for Regional Cooperation (SAARC).
"The SAARC Chamber of Commerce and Industry (CCI) has been striving to boost the trade and investment among members since its inception, but without much success as the intra-regional trade figures continue to remain disappointing," a chamber's statement said.
Intra-regional trade constitutes only 1.4 percent of the total world imports and 1.2 percent of exports, whereas merchandise trade is only 27.9 percent of GDP, the lowest in the world. SAARC comprises around three percent of the world's area, 21 percent of the world's population and 3.8 percent or $2.9 trillion of the global economy.
"South Asia can become super economic hub if all indigenous resources are fully exploited and through ironing out of political and geographical differences among the SAARC member countries," the statement added. "Especially result-oriented parleys between two nuclear-armed neighbours India and Pakistan will make the region a driving engine for the world economy."
Ghazanfer Bilour, president of the Federation of Pakistan Chambers of Commerce and Industry and Vice President SAARC CCI Iftikhar Ali Malik will welcome the delegates from SAARC countries in the capital of Pakistan.
Vice presidents from member countries, including India, Sri Lanka, Bangladesh, Nepal, Afghanistan, Maldives, Bhutan and Pakistan along with their delegations will attend the meeting.
The meeting will discuss the initiatives of SAARC CCI in 2018 and strategies to grow regional cooperation to the new levels. The upcoming event of SAARC CCI, SAARC Business Leaders Conclave, planned from March 16-18, 2018, will also be discussed during the meeting along with other milestone events of SAARC CCI throughout the region.
The meetings will finalise the chamber's proposed initiatives to be undertaken in the current year, while the formation of a China business council will also be approved after taking all the stakeholders into confidence.
Furthermore, the SAARC delegates will visit the SAARC CCI building site and witness the project's construction progress. The SAARC CCI headquarter building is the flagship house of SAARC, which will be the hub of information for all the initiatives of SAARC regional economic cooperation