https://www.thenews.com.pk/print/281084-pakistan-seeks-uk-investment-in-pia-psm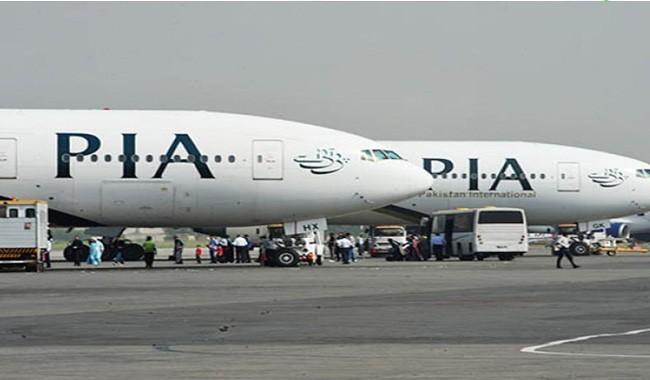 ISLAMABAD: Pakistan on Wednesday sought investment from UK in loss-making Pakistan International Airlines (PIA) and Pakistan Steel Mills (PSM) listed in the government early privatisation program.
Minister Privatisation Daniyal Aziz, in a meeting with UK Prime Minister's Trade Envoy to Pakistan Rehman Chishti, acknowledged UK's interest for investment in Pakistan and appreciated the long-standing bilateral relations between both the countries.
"He also appreciated the British companies doing business with, and in, Pakistan, terming their active role a huge contribution to Pakistan's economic development," a government statement quoted him as saying.
Aziz apprised the delegation of Pakistan's privatisation program and welcomed UK investment in the companies listed for early privatisation. "Pakistan is not always viewed as an investor-friendly country due to its security challenges," he said. "(However), Pakistan is a country which is poised for large economic growth due to its geographical position."
The minister encouraged UK to look into investing in areas of transport, manufacturing, energy, financial institutions and infrastructure and participate in the open and transparent privatisation transactions. "He (Aziz) especially highlighted two public entities, PIA and PSM as the two biggest bleeding entities in need of revival for profit-making."
Minister Aziz concluded the meeting by highlighting the strong commitment of Pakistan's leadership to move forward with the privatisation program. "Pakistan is open for business," he said. UK Prime Minister's Trade Envoy to Pakistan Chishti said British government is committed to increase the trade and business opportunities between the United Kingdom and Pakistan by scaling up its trade relations through cross-sectoral business partnership.
Chishti said Pakistan is a key priority for UK, which has always supported Pakistan's entry into the generalised scheme of preferences plus and "will continue to extend its support for development and trade".
"Chishti reaffirmed his commitment to identify possible UK investors for Pakistan and return with more delegations for future collaboration while taking up the business case for Pakistan with the UK Government," the statement said.
Chishti was accompanied by senior business representatives. The delegation members discussed various transactions and potential for investment and partnership.
Government expedited efforts to divest its stake from PIA, which suffered more than Rs145 billion in losses during the last four years, while PSM has incurred a loss of around Rs188 billion in the last one decade despite injections of bailouts from the government