https://www.thecipherbrief.com/afghanistan-quagmire-leaves-u-s-no-good-options




FEBRUARY 1, 2018 | BENNETT SEFTEL
PHOTO: ANDREW RENNEISEN/GETTY


Bottom Line: Afghanistan's government and security forces are mired in a grueling struggle for survival, despite the relative lull the winter is supposed to provide ahead of the Taliban's traditional spring offensive. The warmer months will likely only add to the violence as the Afghan state fights an open-ended battle against several deadly enemies, including the Taliban and ISIS, who are rapidly conquering more and more territory – and attacking civilians and troops with spectacular ferocity. The death toll has risen despite new U.S. support following President Donald Trump's Afghan strategy speech last August.
Background: Both U.S. troops and Afghan Security Forces face constant threats from Taliban- and ISIS-perpetrated violence, which has become a near-everyday occurrence in the capital city of Kabul and throughout the country. Over the last two weeks, four major attacks have rocked Afghanistan's streets.
At least 20 people were killed, including four American citizens, on Jan. 20. when five gunmen dressed in Afghan army uniforms stormed the Intercontinental Hotel in Kabul. Taliban spokesman Zabihullah Mujahid claimed responsibility for the attack on the hotel, which had previously been the target of a 2011 Taliban operation.On Jan. 24, ISIS militants stormed an office of the Save the Children aid agency in Afghanistan's eastern city of Jalalabad killing at least 3 people and wounding 20 others.A devastating Taliban-orchestrated suicide bombing in the center of Kabul on Saturday resulted in the deaths at least 100 people and injured more than 158 others. Attackers drove an ambulance packed with explosives through an initial checkpoint before detonating the bombs in a central area near the old Interior Ministry and other diplomatic buildings. Although the Taliban claimed responsibility, the U.S. is "very confident" that the Haqqani network was behind the attack, according to U.S. Captain Tom Gresback, a U.S. military spokesman for the NATO-led Resolute Support mission in Afghanistan, said that ISIS fighters struck a military academy in Kabul on Monday, killing 11 soldiers and wounding at least 15 others.
Hamdullah Mohib, Ambassador of Afghanistan to the United States
"With international pressure now being put on our neighbor to end state sponsorship of the Taliban, the terrorists have changed their tactics, from targeting mainly military installations in rural areas, to targeting innocent civilians in our urban centers. Their goal is to take Afghan innocent lives, and sow chaos, fear, and distrust within our society and with the government. The government is working urgently to increase security measures in our urban areas. Major reforms are ongoing at the Ministry of Interior to improve our police forces. We are also working to improve and expand our intelligence capabilities. Our aim is to ensure that our institutions are free of corruption, inadequacies and shortcomings that would prevent us from doing everything we can to protect the Afghan people."
Dan Markey, Senior Research Professor and Academic Director of the Global Policy Program at the Johns Hopkins School of Advanced International Studies
"The U.S. may be underestimating insurgent capabilities, but we must all learn to appreciate that terrorists and insurgent groups are fighting a political battle. Did it matter, in Vietnam, that Tet was a military defeat for the North? Not really, as the political effect was more significant. Similarly, the question now is whether ISIS and the Taliban might be able to shift the war debate in Washington. For that, spectacular attacks in Kabul will be more important than broader battlefield conditions. And, most worrisome for the Trump administration, there's almost nothing that can be done to achieve 100 percent defense from these sorts of attacks."
Issue: The Taliban and ISIS's Afghan affiliate known as ISIS Khorasan Province (ISKP), continue to conduct regular attacks against Afghan civilians and security forces, even as U.S. officials had asserted that their numbers are dwindling. A decade and a half after the initial U.S. invasion of Afghanistan, these insurgent groups are gaining strength at an alarming rate, threatening to overrun several districts in the country and causing the U.S. government to reexamine its tallies.
The Taliban currently controls more territory in Afghanistan than at any point since 2001, while Afghan Security Forces are now believed to be safeguard less than 60 percent of the country.A recent BBC report concluded that the Taliban threatens nearly 70 percent of Afghan territory. According to the study, the Taliban runs 14 districts – roughly four percent of the country – and approximately half of Afghanistan's population lives in areas that are susceptible to at least some level of Taliban violence or influence.Just this week, U.S. officials estimated that the Taliban maintains a force of around 60,000, fighters. This represent a significant increase from past estimates, which placed the group's numbers at around 20,000 militants.ISKP first emerged in 2014 and operates primarily in the country's eastern Nangarhar Province along the porous Afghan-Pakistan border. In November, General John Nicholson, commander of Operation Resolute Support and U.S. Forces-Afghanistan, said that ISKP had dropped from a peak of between 2,000-3,000 fighters in 2016, to a current force of around 1,100 fighters, with between 600-800 militants based in Nangarhar province and an additional 300 in Kunar and Jowzjan provinces combined. During the same, press conference, however, Nicholson said that U.S. operations in Afghanistan this year had removed 1,600 ISIS fighters from the battlefield – a perplexing statistic in that a U.S. military spokesman had estimated in March that ISKP was only 700 fighters strong.
Bill Roggio, Editor of the Long War Journal at the Foundation For Defense of Democracies
"The U.S. government has underestimated the strength of the Taliban, al Qaida, the Islamic State, and other jihadist forces for years. Previous estimates put the Taliban strength at 20,000 fighters, yet the half the country is controlled or contested by the Taliban. The numbers do not compute."
Hamdullah Mohib, Ambassador of Afghanistan to the United States
"I believe that the Trump administration appreciates the reality and complexities of the conflict as well as the threat posed to global security, and has accurately assessed the capability of our enemies and the source from which they get these lethal capabilities."
Response: Trump pledged a new "path forward in Afghanistan and South Asia" during his prime-time address last August. However, while Trump announced that the United States would deepen its commitments to the ongoing conflict, the president did not address troop numbers, lay out specific benchmarks for the American people to assess his strategy's success, or clearly delineate long-term U.S. objectives in Afghanistan.
In August a "core pillar" of his strategy, Trump said, was the shift from a time-based approach to a conditions-based approach that would be tied to the larger region, including Pakistan and India. Additionally, transparency about troop numbers and military activities will now be off the table, the president said. "We will not talk about numbers of troops or our plans for further military activities. Conditions on the ground, not arbitrary timetables, will guide our strategy from now on. America's enemies must never know our plans or believe they can wait us out," he said. "I will not say when we are going to attack, but attack we will."With respect to outlining strategy, Trump said that "From now on, victory will have a clear definition. Attacking our enemies, obliterating ISIS, crushing al Qaeda, preventing the Taliban from taking over Afghanistan, and stopping mass terror attacks against America before they emerge."It seems as though Trump's intended transparency reductions will also impact critical, publicly available data pertaining to the ongoing war effort in Afghanistan. Earlier this week, the Pentagon blocked the release of key information on the Afghan war in a move that will limit transparency and oversight. The data, which includes the amount of territory controlled by the Taliban as well as the precise number of people in the Afghan National Defense and Security Forces (ANDSF) had been published by the Special Inspector General for Afghanistan Reconstruction (SIGAR) for years in the form of quarterly reports, but now, those reports will cease. "The implication is that I think the average American who reads our reports or reads your press accounts of it, has no meaningful ability to analyze how his money or her money is being spent on Afghanistan," said John Sopko, Special Inspector General for Afghanistan Reconstruction.As of August 2017, the ANDSF maintained a force of approximately 320,000 persons, not including civillians. The Afghans took primary responsibility for their security in January 2015, and the goal strength for the ANDSF is approximately 352,000 people, including roughly 195,000 memebers of the Afghan National Army and 157,000 in the ranks of the Afghan National Police.The U.S. has approximately15,000 troops stationed in Afghanistan, while an additional 3,000 NATO forces – comprised of troops from both the U.S. and allied nations – are expected to be deployed in early 2018, bringing the total number of NATO forces in Afghanistan to around 16,000.
Hamdullah Mohib, Ambassador of Afghanistan to the United States
"For the first time in the entire course of the war, the United States has taken a policy stance that fully appreciates the brutality of the terrorists, their long-term plans in Afghanistan and the region, and the source of their sponsorship within our neighborhood. Thus, the policy being implemented via the U.S.-Afghan partnership is the right one."
Bill Roggio, Editor of the Long War Journal at the Foundation For Defense of Democracies
"Afghan security forces, other than the Commandos, seem to lack the one thing the U.S. cannot provide: the will to fight a protracted campaign against a committed enemy. To make up for the shortfall in Afghan fighting spirit, the U.S. military must take on the burden of directly fighting the Taliban if it hopes to role back recent Taliban gains."
Hamdullah Mohib, Ambassador of Afghanistan to the United States
"The Afghan National Defense and Security Forces are getting stronger by the day with the support of U.S. and international forces in Operation Resolute Support's train, advise, and assist mission. We are doubling our elite Special Forces, and are training more pilots to increase the capacity of our Air Force. As laid out in the U.S.-Afghan Compact that defines the partnership moving forward, the ANDSF are also receiving much-needed equipment and air craft to continue the fight with an upper hand. Three years of intense, Afghan-led reforms at the Ministry of Defense cut debilitating elements of corruption from our leadership and ranks, and vastly improved not only the quality and capacity of our fighting force, but also improved the government's ability to better serve, equip and prepare our men and women in uniform."
Look Ahead: For over 16 years, the American public has been left to wonder what the U.S. aims to accomplish in Afghanistan. Until precise goals are delineated by the U.S government and military, the Afghanistan quagmire will continue to strain U.S. resources and leave U.S. troops vulnerable on an escalating battlefield.
Immediately after Trump's speech last August, General Michael Hayden, former Director of the CIA and NSA told The Cipher Brief that Trump's talk about destroying ISIS, destroying al Qaida, and preventing the Taliban from taking over Afghanistan "are all worthy, strategic goals." But, Hayden continued, "what I think our objective is in Afghanistan is to make sure it doesn't become something we can't live with." Thus, Hayden concluded that "realism about Afghanistan suggests this will take a long time, and the final outcome will not be totally satisfactory."
Kevin Hulbert, former CIA Chief of Station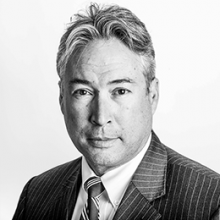 "When it comes to Afghanistan, we are grappling with a sense of moral ambiguity. For years, we have been pursuing a strategy that will not win, but at the same time, we are doing just enough to ensure that we do not entirely lose. The way forward will be determined by clarifying our objectives, which to this point, have remained ambiguous at best."
Dan Markey, Senior Research Professor and Academic Director of the Global Policy Program at the Johns Hopkins School of Advanced International Studies
"The most realistic and positive endgame is a military stalemate that fosters a diplomatic process of negotiation. Over time, that could also reduce levels of violence in Afghanistan, but it might not. And it would also require some long-term U.S. military capacity to target international terrorists. But ideally this would also require less and less of an American footprint."
Bennett Seftel is director of analysis at The Cipher Brief. Follow him on Twitter @BennettSeftel.