http://thebalochistanpost.com/2018/01/two-baloch-students-disappeared-karachi/



January 4, 2018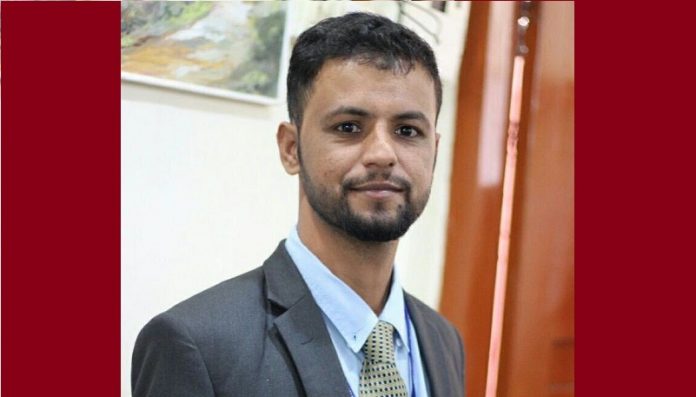 Mumtaz Sajidi is a student of International Relations at Karachi University
Two more Baloch students have been 'disappeared' from Karachi, their brother has claimed.
The two brothers, Mumtaz Sajidi and Kamran Sajidi were picked up from Karachi, their brother Naeem Karim Sajidi posted on Facebook.
The brothers, who originally hail from Khuzdar in Balochistan, were picked today at 4am local time by men in plain clothes from their flat in Madho Goth on University road.
The Balochistan Post has learnt that Mumtaz Sajidi is a Masters student in International Relations at the prestigious Karachi University. Mr. Sajidi has no affiliation with any political parties but has remained vocal for civil rights.
The two brothers are not the first to go missing from Karachi.
On 21 November, 2017 personnel of Pakistani Intelligence officials whisked away Sagheer Ahmed from Karachi University. Mr. Ahmed, a student of Political Sciences in the university, was arrested by plain clothed intelligence officials from the Visual Studies Canteen, located inside the premises of Karachi University.
No trace of missing Baloch students from Karachi – TBP report
On 15 November 2017, Pakistani forces arrested four students from Patel Paara in Karachi, who are still missing without any trace. All but one of the arrested are office bearers of a political student organisation called BSO-Azad. They include the central Secretary General of the organisation, Sanaullah Baloch alias Ezzat Baloch, and two Central Committe members, Hassam Baloch alias Nodan Baloch and Naseer Ahmed alias Cheraag Baloch. Whereas, Rafeeq Baloch alias Kambar Baloch is a member of Baloch National Movement (BNM).
In another such incident, early in morning on 28 October, 2017 Pakistani intelligence agencies raided houses of Baloch residents in different areas of Karachi. During this operation they took away 9 years old child Aftab s/o Muhammad Younus, 12 years old Ulfat s/o Altaf along with other teenagers and students who were identifed as Abid, Farhad ,Sajjad, Arif, Aliyas, Rawat and a Human Rights defender Nawaz Atta.
None of those arrested from Karachi in Last three months have been released so far.
Human Rights Watch and Amnesty International have cited in their reports that thousands of Baloch go missing every year from Balochistan. Majority of these are killed and dumped, whereas, others languish in detention cells for years. Only a fraction are lucky enough to return to their families.
Voice for Baloch Missing Persons, a campaign group of family members of missing persons, numbers the missing at tens of thousands