https://www.thenews.com.pk/latest/272079-pak-china-agree-to-fast-track-cpec-projects

January 23, 2018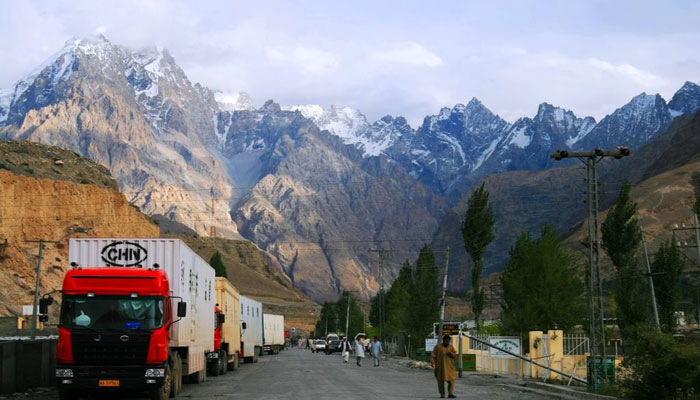 ISLAMABAD: Pakistan and China Tuesday agreed to make all-out efforts to expedite early launch of projects already signed and approved by Joint Coordination Committee on China Pakistan Economic Corridor (CPEC).
This assurance was made during a meeting between Deputy Chief Mission (DCM) of Chinese Embassy, Lijian Zhao and Secretary of Planning Shoaib Ahmad Siddiqui here to discuss post 7th Joint Cooperation Committee (JCC) situation and way forward for expediting CPEC projects.
The meeting was also attended by Project Director CPEC Hassan Daud and officials from Chinese embassy.
Both the officials reviewed progress on the CPEC initiatives and agreed on enhancing engagements in the light of decisions taken in 7th JCC meeting.
Shoaib Ahmad Siddiqui on this occasion highlighted that officials from both sides should play a proactive role to ensure early completion and execution of energy and transport infrastructure projects.
The secretary said the development of Special Economic Zones under CPEC had entered into an important phase where focused efforts were underway to ensure successful Pak-China industrial cooperation.
Both the officials expressed satisfaction over preparation for first Gwadar Expo and inauguration of Gwadar Free Zone (Phase-1), planned to be held on January 29 and 30, this month.
The expo has attracted huge interest of the local and international investors and so far over 120 companies have registered