http://m.scmp.com/business/companies/article/2130727/hna-ditches-vanity-purchases-silk-road-commodity-deals-vie

By shifting to target commodity and logistics assets in 'Belt and Road' nations, HNA says it can benefit from government policies 
Elaine ChanUPDATED : Sunday, 28 Jan 2018, 8:40AM
To mark the completion of its US$1 billion takeover of a Singaporean warehouse and delivery business, HNA Group chose to celebrate at a swanky hotel by the city's Clifford Pier, the historic landing point for many seafaring immigrants, including those from the buyer's home base of Hainan.
The January cocktail reception for 300 guests could have been just another event in HNA's schedule of frantic takeovers and global shopping spree, where it has lavished an estimated US$40 billion of debt-fuelled leverage since 2015 buying assets from an aircraft leasing company in Ireland to 25 per cent of Hilton hotels to land in Hong Kong.
Yet CWT marked something else. Along with HNA's US$775 million purchase of a 51 per cent stake in Glencore's petroleum storage and logistics assets two weeks earlier, it's a strategy switch by HNA to ditch its trophy assets for projects that align with the Chinese government's strategic interests. The private business is now being guided by state policy, the way a state enterprise would.
"HNA is trying to get into the good books of the Chinese government, following increased regulatory scrutiny - not just in China but globally - on its complicated structure, aggressive expansion, leveraged financial position and lack of transparency," said Corrine Png, the chief executive of independent research firm Crucial Perspective, in Singapore. "It is also much easier for HNA to secure financing and regulatory approvals (if necessary) for investment projects that are aligned with China's national objectives," like the Chinese president's pet project along the old Silk Road, known as the "Belt and Road Initiative". 
The retreat from the fast lane was inevitable, as the Chinese government sought to rein in excessive debt by local authorities and state enterprises. It was only a matter of time before the profligate borrowings by HNA - as well as by fellow shoppers Anbang Group, Dalian Wanda Group and the Fosun Group - would invite the scrutiny of regulators, concerned about the impact of debt on China's financial system.
Take a tour of the five biggest Belt and Road Initiative projects
ADVERTISING
To be sure, there are benefits hewing close to state policy, not least the opportunity to pick up projects that emanate from large, decades-long ambitions to build infrastructure from China all the way along the ancient Silk Road to Europe and Africa. China will commit about US$350 billion to the project by 2020, according to a forecast by law firm Baker McKenzie. 
SCMP TODAY: INTL EDITION
Get updates direct to your inbox
By registering you agree to our T&Cs & Privacy Policy
"We hope to obtain opportunities from the government's development policy," said Kevin Guo Ke, chairman of Hong Kong-listed CWT International and CEO of its controlling shareholder HNA Innovation Finance Group.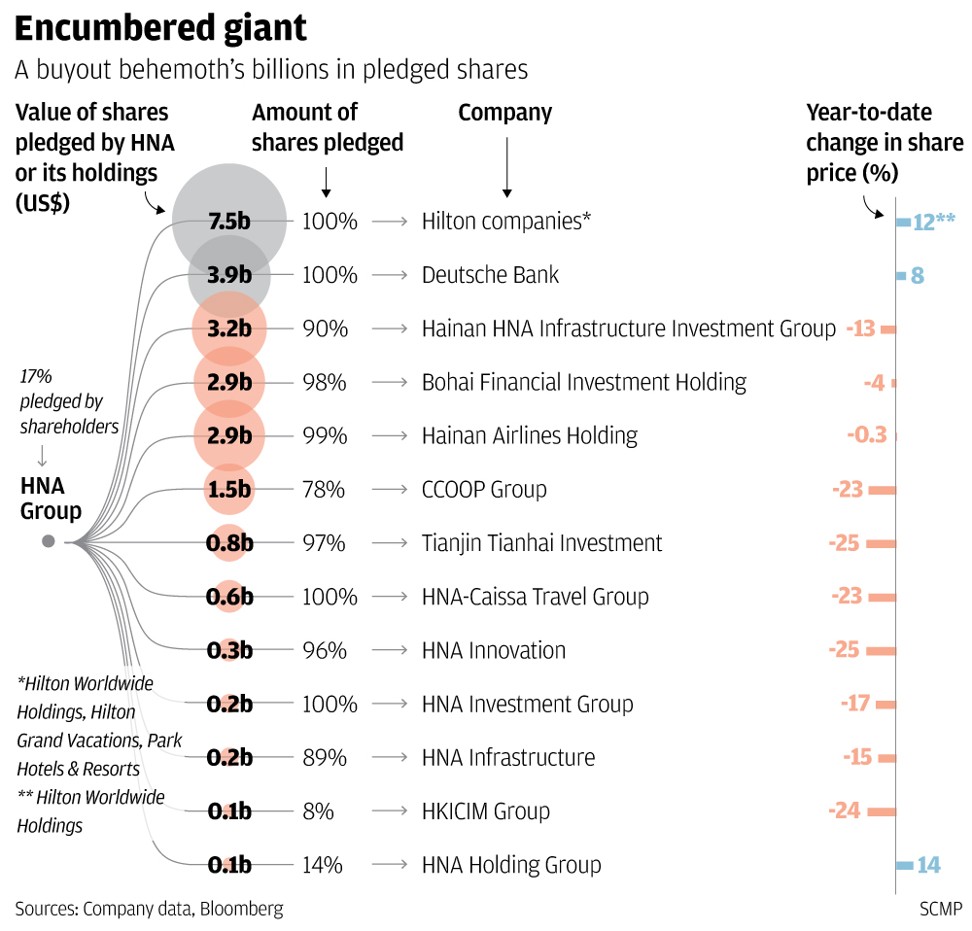 For HNA Innovation Finance, one of the group's affiliates set up in March 2017 when the government crackdown began, this means building a business focused on modern logistics, trade and finance targeting any of the 64 markets along the land and maritime corridors of the Silk Road. Of China's total overseas investment in 2016, US$14.53 billion was invested in these markets. 
CWT started life in 1970 as the Container Warehousing & Transportation company, established by the Port of Singapore Authority (PSA) to provide warehousing and container trucking terminal service. 
State media praise for M&A deals gives wings to Hainan Air owner's shares
Along with Glencore, it's a critical piece toward building HNA's modern logistics and commodities powerhouse, Guo said. CWT is HNA's toehold to enter Southeast Asia, with its market of 500 million people, while Glencore has units in Africa, Europe and the Americas.
Politically, the CWT acquisition was hailed by China's state news agency as "small but beautiful," a plaudit that could repay political dividends for HNA in future.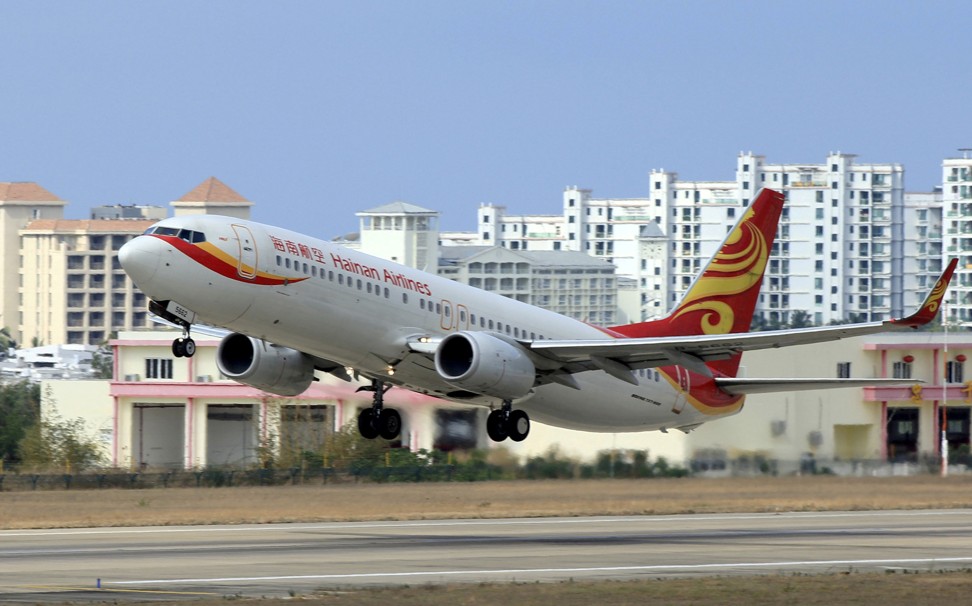 The CWT acquisition would be financed by a combination of the group's internal resources, external financing and an interest-free unsecured fund of up to US$984.9 million from the group's associate companies, HNA said.
Adding CWT into the HNA fold would also have helped the group's Hong Kong-listed arm HNA Holding (renamed as CWT International) return to the black, thanks to CWT's HK$434.61 million (US$55.59 million) net profit in 2016. The enlarged CWT International would have earned an unaudited net profit of $317.14 million, according to CWT's June 2017 offer document. 
HNA Holding to rebrand as CWT International following Singaporean acquisition
The document also said HNA Holding would not make significant capital contribution to CWT in the 12 months after the completion of the deal, even as Guo painted an expansionary vision for HNA Innovation Finance's commodities and logistics businesses. 
"We have a bigger plan for commodities and CWT is only a part of it," Guo said, but would not elaborate, except to say that "as long as there are good assets, [we'd] be able to attract interest and collaboration from our partners."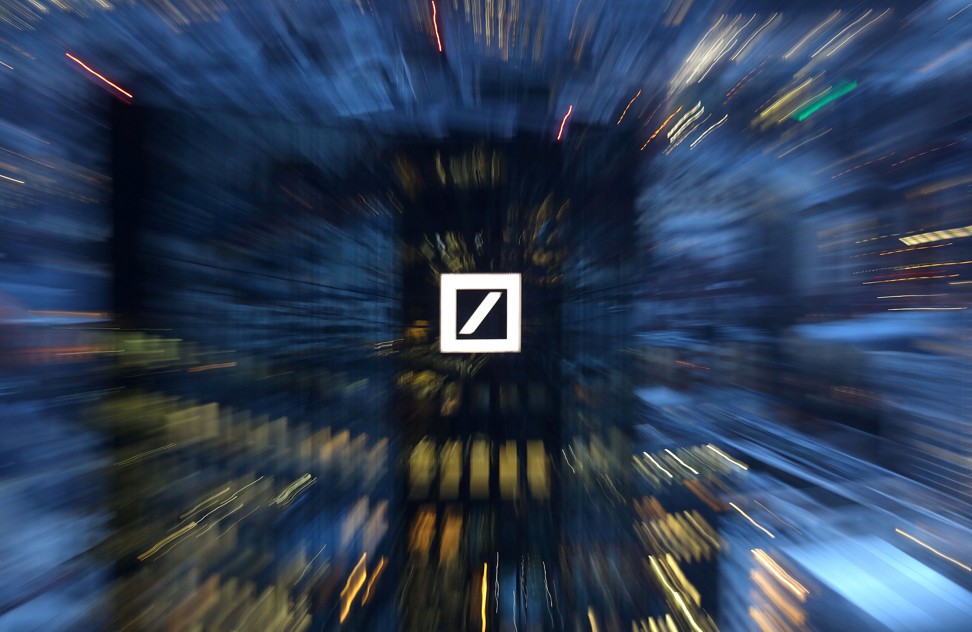 HNA would pay cash for its purchase of the Glencore assets, according to a filing to the London Stock Exchange last month. Sources of funding for the deal are unknown.
The transaction will result in a newly incorporated company with an established presence in major trading hubs and strategically important locations across Europe, Africa and the Americas.
"We are interested in areas that have trading relations with China and substantial populations," Guo said, pointing to the Asean member nations, Central and Eastern Europe, and Africa.
He said the acquired companies will forge closer links with China to tap the rapidly growing commodities and logistics sectors by capitalising on the group's established domestic network and government relationships. In return, HNA companies would benefit from the global experience and management expertise of CWT and Glencore.
"China will become a major commodity market, accounting for more than 50 per cent of the global market," Guo said.
HNA to extend Glencore and CWT's expertise in commodities and logistics along New Silk Road
Despite Guo's reluctance to pin down the specifics, analysts are optimistic about the acquisitions. 
The acquisitions are "a perfect match to develop a vertical integrated business model for commodity trading and services," given the companies' combined presence globally, with trading hubs across Europe, the Middle East and the Americas, said Anli Securities' Kimmy Tong.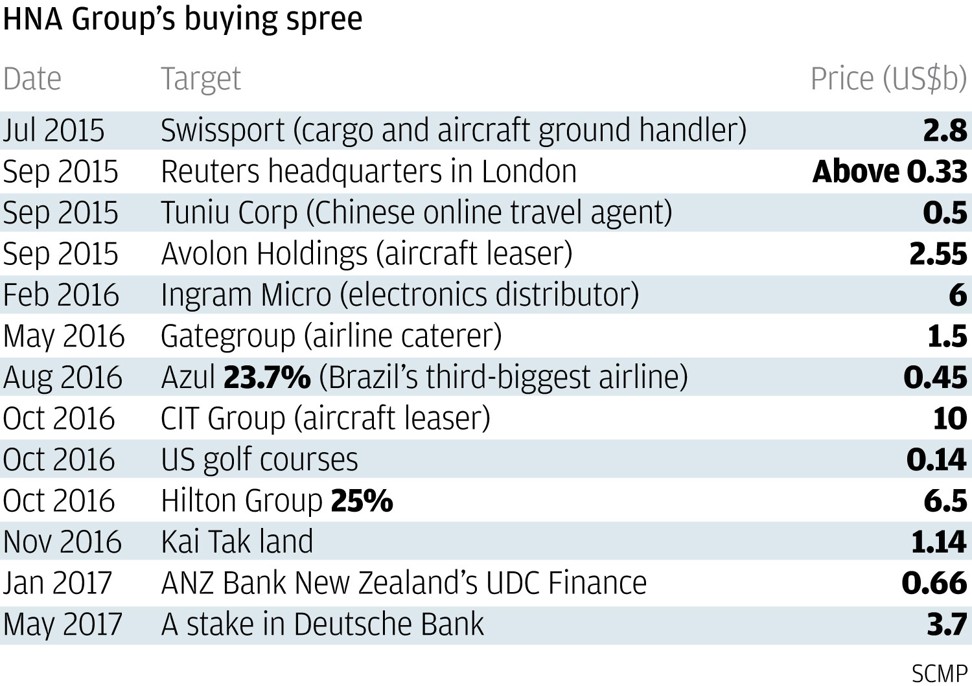 In contrast, Tong said China lacked a scalable commodity trading platform, which was what HNA is attempting to build with the acquisitions.
"The combination of both assets between Glencore and CWT International can generate a high-calibre assets portfolio in global commodity market," she said. 
The bigger question for HNA Innovation Finance in its ambition to build the commodities and logistics powerhouse, nonetheless, is capital, which Guo has declined to address.
Investors including private equity funds have become increasingly wary of doing business with HNA as units of the group have missed payments to banks and business partners in the past months.
This week, Bloomberg reported that accounts related to the group were temporarily frozen after Ningbo Commerce Bank found that the collateral put up by a unit was used for multiple borrowings