https://www.thenews.com.pk/print/256155-sindh-balochistan-lag-behind-in-latest-district-education-rankings


December 15, 2017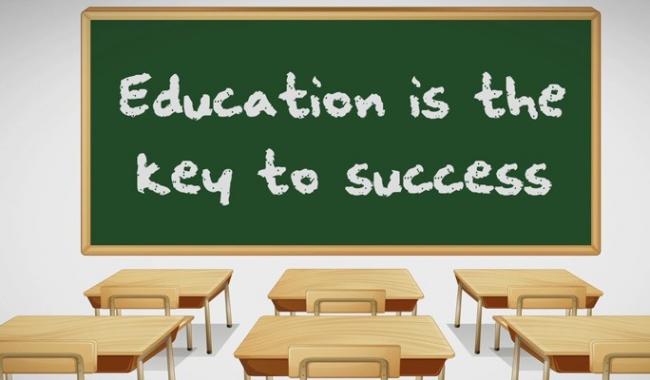 While Khyber Pakhtunkhwa and Punjab have made vast improvements in the infrastructure of their public primary schools, the progress in Sindh, Balochistan and Federally Administered Tribal Areas has remained a concern.
Most of the children in Pakistan who complete primary education up to class 5 do not have schools in their areas where they can continue further education – for every four primary schools in Pakistan, there is only one school above primary level. The out-of-school population of the country is a direct product of this failure.
These facts were revealed by non-governmental organisation Alif Ailaan in its fifth annual District Education Rankings 2017, a report launched in Islamabad on Thursday. The organisation used official government data from across the country, along with data from its Annual Status of Education Report survey, to assess and compare the performance of the various districts in education.
According to the districts report, even though political parties have made strong commitments to the education sector, improvements have largely been limited to infrastructure upgrades in primary schools, while middle, high, and higher secondary schools, are not being given their due attention, a press release issued stated.
The rankings also show that the gender gap in education is persistent and deeply enmeshed with the school infrastructure challenge especially for middle, high and higher secondary schools. As a result, the falloff in female enrolment beyond the primary level is steep and stark. Case in point, there are more than 55 districts in Pakistan where the total number girls are enrolled in high schools is less than 1,000.
The press release added that the districts ranking also illuminate deep intra-provincial inequalities – the disparities between districts within a province, reflecting a failure of programming at the provincial level. Although provinces should not be held responsible for disparities between each other, they are very much responsible for the wide disparities between their own districts. Provinces need to attend to the different levels of performance in education across their districts, it stated. A link to the report can be found at Alif Ailaan's Twitter account