https://www.thenews.com.pk/print/254179-gwadar-deep-sea-port-to-give-chahbahar-a-run-for-its-money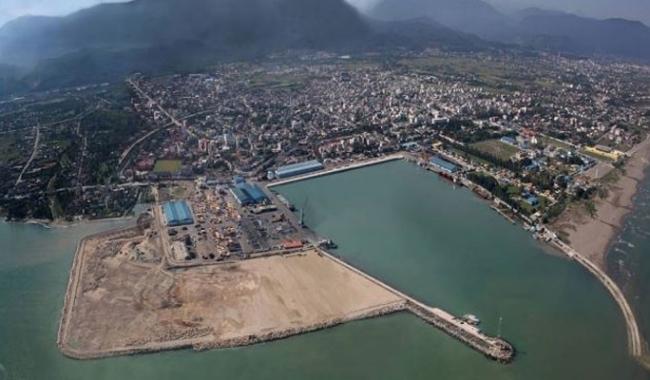 LAHORE: The hasty opening of the first phase of Iran's India-financed Chahbahar seaport at a time when China-Pakistan Economic Corridor (CPEC) is about to take off has raised concerns in the economic corridors of the country.
On December 3 2017, Iran launched a $1 billion extension of Chabahar port, hoping it will help the country become a key transit route to land-locked Afghanistan and Central Asia, giving a tough competition to Pakistan's deep-sea Gwadar port.
However, it is highly unlikely to happen as Chahbahar port, according to top industry officials, would be struggling for survival after the CPEC becomes fully operational. They argued that, strategically speaking, it won't be viable for many countries in the region to engage the Iranian port for trade.
India has committed $500 million to the Chabahar port on the Gulf of Oman which is Iran's closest to the Indian Ocean and would allow it to bypass Pakistan. But New Delhi has proceeded cautiously at a time when the US administration has taken an aggressive new approach toward Tehran.
Gwadar Port, which is the crux of the CPEC project, is a natural deep-sea harbour capable of holding the largest mother ships, carrying up to 10,000 containers of 40 tons each. These ships cannot enter shallow seaports. Chahbahar like Dubai port is not a natural deep-sea port. It has artificially been deepened through regular dredging. This involves additional cost that Gwadar Port does not have to bear.
The idea behind the CPEC was to shorten the transportation distance from Middle East Asia and Europe to Western parts of China. Earlier, all the consignments to and from this remote Chinese region were brought or send through its ports like Shanghai in the East. The distance from Shanghai to Urumqi, the Chinese town on Pakistani border, is around 40,00 kilometers. By conducting trade in its Eastern regions through Gwadar Port, the Chinese would save a huge distance and the countries that trade with China via this route would also save oodles of extra transportation cost.
Chahbahar port is definitely an alternate trade route to the landlocked Central Asian States for India; however, the cost of transport would be almost double compared to Gwadar port. The beauty of the CPEC route is that goods could reach cheaply to Central Asian States through China as well. This way the transporters would not have to pass through the dangerous routes in Afghanistan where warlords control most of the roads leading to Central Asia. They extort huge amounts of money to let the consignments through their territories. Had Gwadar Port not been developed, the Chinese would also have been forced to use Chahbahar for trade.
Iran has no road connectivity with Central Asian Republics but it has long borders with Afghanistan only and any goods going to these states from Iran will have to pass through the lands of the warlords. The other alternate is Chahbahar from where the goods could be delivered to some remote sea ports in central Asia but the distance from Chahbahar to the nearest port is 4,500 kilometers.
The entire CPEC route through road and rail is only 2,700 kilometers from Gwadar to China. So the India or for that matter Afghanistan would not be able to trade with China through the most efficient CPEC route, developed at an astonishing pace.
Here, one may point out that trade policies, formulated following the diktats of foreign powers, have compromised our national interests. Like when we allowed Afghanistan to send its goods to India through Wagah-Attari border on the behest of United States of America, we in fact facilitated trade contracts between India and Afghanistan.
Earlier it was very expensive for Afghan products to enter Indian market through the sea route. The CPEC has provided Pakistan the opportunity to regain its preferential geo-strategic position after India lured Afghanistan to shun Pakistan and carry out its trade through Iran.
India is aggressively expanding its economic diplomacy in Afghanistan, believing itself to be a regional superpower, but, it goes without saying that it is actually trying to use Afghanistan as a base to destabilise Pakistan. According to media reports, India framed its involvement in Chabahar's development as primarily about establishing a gateway to Afghanistan, more than Iran itself.
The Afghans, in the meantime, diversified their international trade that was being conducted through Karachi to Iran. The Indians also snatched the opportunity and now Iran is the main trade corridor for Afghanistan to conduct international trade and trade with India