https://www.thenews.com.pk/print/244917-psp-calls-for-viewing-balochistan-karachi-in-same-security-context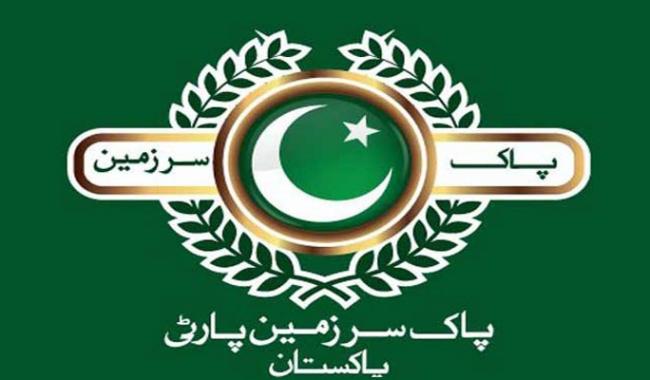 Expressing concerns over the recent wave of unrest in Balochistan, the Pak Sarzameen Party (PSP) secretary general has said Karachi should also be viewed in the same security context, since a political party funded by the Indian spy agency RAW is working here.

On Wednesday a senior superintendent of police, his son, daughter-in-law and granddaughter were gunned down in Quetta. Earlier in the day, police found 15 bullet-ridden bodies of labourers in the mountainous region of Buleda near the border with Iran.

Addressing a news conference at the PSP headquarters 'Pakistan House' on Thursday, Raza Haroon said the statement of Indian spy Kulbhushan Jadhav was on record about fomenting terrorism in Karachi and Balochistan.

Jadhav, a serving Indian naval officer, was arrested by security agencies in March last year while he was trying to enter Pakistan from the Saravan border with Iran. Pointing towards the Muttahida Qaumi Movement, the PSP leader said its founder Altaf Hussain and other leaders were facing a case for allegedly laundering money out of the country and receiving funds from the Indian spy agency.

"The members of this party are in important policy-making institutions," he said, urging the election commission to take notice of the situation. "We are not making jokes here, but doing real politics," he said, adding that his apprehensions should be taken seriously. He criticised the interior ministry for taking inadequate measures to stop terrorism in the country. "I don't know where the interior ministry disappears after such terrorism incidents."

Talking about his party's recent membership drive, PSP Karachi President Asif Hasnain said 96,000 youths got themselves registered with the party in just three days. "PSP is the first party in the country to introduce a central data management system."

He said that with this digital software the party workers would be able to save their daily political activity from their devices, mobile phones, laptops and other computing machines. "The data and activities of the workers will be accessible to the party on just a click."

Meanwhile, the Pakistan Muslim League-Nawaz also condemned the Balochistan incidents and said enemies of the country were carrying out such activities to sabotage the China-Pakistan Economic Corridor project. "We cannot let the sacrifices rendered to restore peace in the country go in vain," the party's Karachi General Secretary Khawaja Tariq Nazir said in a statement. "Public and state institutions should be on the same page to combat terrorism