https://www.thenews.com.pk/latest/250060-balochistans-nationalist-question-within-pakistani-framework-malik
▶▶Balochhouse
✔ Is this a background work for the return of all Five Frustrated Feudal Lords who are now been designated as terrorists by Swiss and others? The return if these Five Feudals do not stop the movement, because the movement is not in their hands. Past four movements we're in the hands of Sardars, now it is led by, dominated by common people.
✔ The example cited by parliamentarians as good nationalist is a Feudal and almost a nonentity. The real power is in the hands of common baloch who will decide the destiny of baloch nation. Probably these worthy senator should understand that the Contours of the movement has changed from tribal led movement to a very broad based middle class educated movement. Tribal affiliations are no more relevant in this modern era and these "Five Frustrated Feudal" Lords have learned little late that their daddies, granddaddy era is over.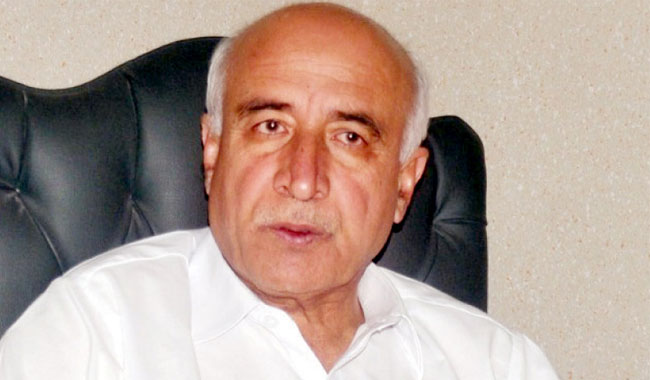 LONDON: Balochistan's former chief minister Dr Abdul Malik MPA has said that nationalist Baloch want to get their rights within the framework of Pakistan.
At an event here, he told that "nationalist" questions of Balochistan concerns all and the best way forward is to get rights within the legal and constitutional framework of Pakistan.
Dr Ruquiya Hashmi MPA said that Mehran Marri should re-visit his approach and be realistic about his approach. She said that Mehran Marri was recently banned from entering the Switzerland because the international community knows that narrative of "some exiled Baloch" leaders is not right.
"Mehran Marri needs to know that his own eldest brother Changez Marri is a minister in Balochistan government; his brother Gzain Marri ended exile after almost 18 years and return to Pakistan to appear before Pakistani courts. I salute Gazain Marri for the right approach he has taken. I appeal to Mehran Marri to adopt a rational approach and follow the example of his two brothers," she said. The third-time parliamentarian advised Mehran Marri to take into account the ground situation of Balochistan and learn from his own brothers.
Ms Rahila Hameed Khan Durrani, Speaker Balochistan Assembly, said that Balochistan is the heart of Pakistan and people of Balochistan are proud Pakistanis.
Balochistan legislators were speaking at the dinner reception organised by Pakistan High Commission London. The speaker condemned the anti-Pakistan advertisement campaign run in London and said that people of Balochistan in no way relate themselves to this malicious campaign. She said that a handful of exiled Baloch leaders were doing politics for their own interests.
The speaker said that they are visiting the UK on the invitation of Commonwealth Parliamentary Association (CPA). She said that the visit provided them with a good opportunity to observe British Parliamentary practices as well as put across Pakistan's point of view on national and international issues.
The Speaker also appreciated the efforts of the current and previous federal governments for the uplift of Balochistan. She said, contrary to the common perception, Balochistan is making all round progress in infrastructure development and social sector uplift especially education sector which is specifically focused on girls' education and women empowerment.
Welcoming the Parliamentarians, Syed Ibne Abbas, the High Commissioner said that rest of the Pakistan has much to learn from Balochistan where smooth and amicable transition of power from one Chief Minister to the other took place within one electoral tenure of the provincial government. He said that Balochistan is on the path of development especially after the initiation of the CPEC projects in the province.
Maulana Abdul Wasay, Opposition Leader, said that there is no issue of sectarianism in Balochistan. "People of Balochistan live peacefully. Some elements working for foreign forces are trying to create rights in the province for their politics and spreading negative news."