http://dunyanews.tv/en/Pakistan/409983-

  Last Updated On 16 October,2017 03:53 pm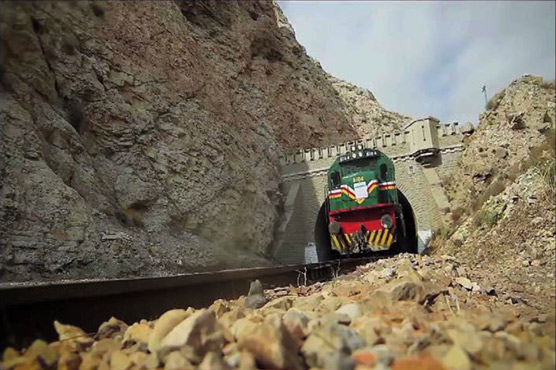 One of the tunnels was named 'Shela Baagh' by the British after a famous dancer of the time. Photo: Dunya News
(Dunya News) - Built and named by the British government during the colonial era, the railway tunnels of Balochistan carved in the mountains of the province still stand erected in their original form. The project that began in 1879 for defence purposes continued for years because other than laying down railway tracks in areas that were hardly accessible, constructing tunnels over a hundred and fifty years ago was an almost impossible task.
One of the tunnels was named 'Shela Baagh' after a famous dancer of the time whose dance was what entertained the British builders during the construction period. A tunnel near the Dozan Railway Station in Bolan was named 'Windy Corner' because of the strong winds that blew in the area, while the Mary Jean Tunnel between Kolpur and Dozan got its name after 'Mary Jean' - the wife of the engineer who built it.
Enunciated in the architecture of the tunnels, the beauty of the structures still remains - that itself is a proof of the expertise and skillfulness that was put into the construction.
For more on this watch a report by Dunya News below