http://thebalochistanpost.com/2017/10/pakistani-forces-abduct-sister-baloch-leader-aslam-baloch/
October 31, 2017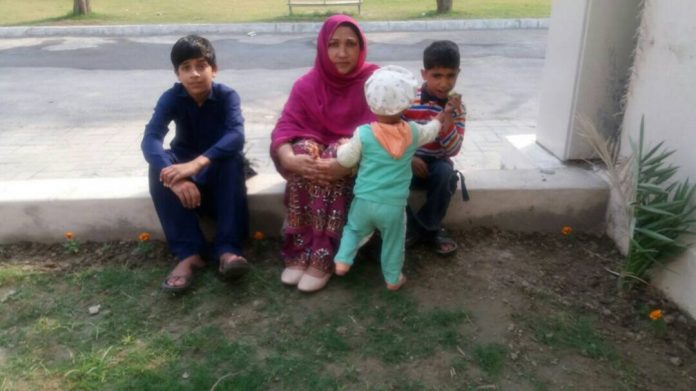 Pakistani security forces have abducted sister and other family members of famous Baloch leader Aslam Baloch from Quetta.
According to details obtained by The Balochisran Post, Pakistani security forces raided the family home in Basheer chowk, Qambrani road Quetta on Monday.
Security forces abducted Aslam Baloch's sister along with her four sons – one and half years old Irfan Baloch, 7 years old Guharam Baloch, 9 years old Meerak Baloch and 17 years old Beebarg Baloch.
18 years old Samiullah Baloch and 16 years old Shahmeer, who are cousin and nephew of the Baloch leader, were also taken away by the Pakistani forces.
This follows abduction news of famous Baloch leader Allah Nazar's wife who was also abducted yesterday from Quetta. Their adopted 4 year old daughter and other women were also taken away.
The recent developments have "extremely angered" all Baloch corners alike and condemnation statements have been issued by various Baloch political parties and leaders