https://www.rappler.com/nation/184171-alejano-chinese-ships-west-phiilppine-sea



The ships were monitored on September 18, says opposition lawmaker Gary Alejano
Published 4:12 PM, October 03, 2017
Updated 4:12 PM, October 03, 2017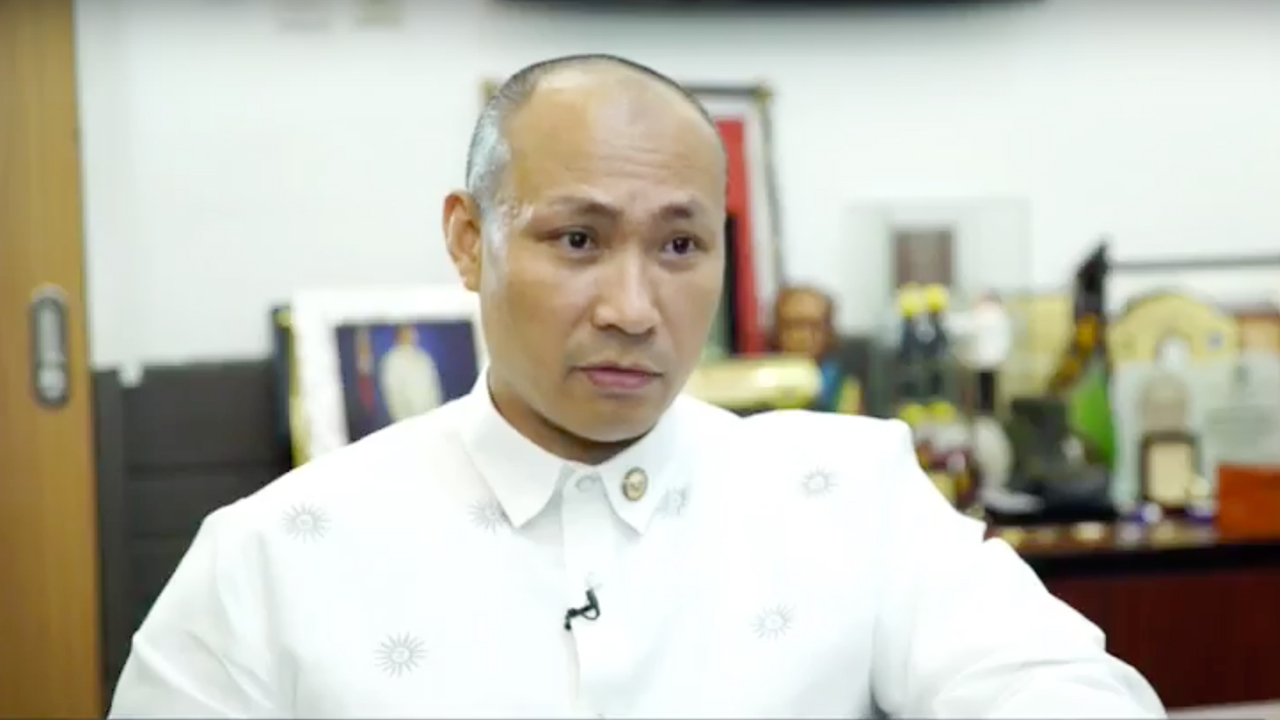 CHINESE ACTIVITY. Magdalo Representative Gary Alejano, a former soldier, says Chinese vessels were spotted near Pag-asa island and its sandbars. File photo
MANILA, Philippines – Magdalo Representative Gary Alejano on Tuesday, October 3, raised the alarm over the continuing "concern and tensions in Pag-asa Island and its 3 sandbars."
In a statement, Alejano said he received information that "3 vessels of Chinese maritime militia and a ship of the People's Liberation Army Navy" were found between one to 5 nautical miles from the sandbars. He said this was monitored on September 18 but the information reached him two weeks later, on Tuesday.
"Chinese forces are employing new tactics. They are harassing our patrolling vessels by continuously sounding their sirens to signify their opposition to our vessels visiting or patrolling the sandbars," he said. (READ: Duterte: Why should I defend West PH Sea sandbar?)
Alejano noted that the presence of Chinese ships was not very surprising since Subi Reef, which China reclaimed, is near the sandbars.
"The sandbars lie within 12 nautical miles of both Subi Reef and Pag-asa Island. However, the difference is that Subi Reef was once a low-tide elevation and was only later on reclaimed by China. Following the ruling of the Permanent Court of Arbitration, Subi Reef cannot generate territorial waters neither a 200-nautical mile Exclusive Economic Zone (EEZ) because it is a low-tide elevation feature. Meanwhile, the Pag-asa Island is the second largest island among the Spratly Group and is a high-tide elevation feature," said the opposition lawmaker.
Pag-asa island is occupied by around 100 Filipinos. (READ: Alejano: Does PH have 'strategy of silence' in West Philippine Sea?)
This is not the first time that Alejano, citing sources, reported on China's activities in the West Philippine Sea, where the Philippines, China, and other countries, have overlapping claims. China is claiming practically the entire area.
Foreign Secretary Alan Peter Cayetano had downplayed Alejano's earlier announcements. In mid-August, Alejano said 5 Chinese shipswere spotted near the sandbars. The Chinese also reportedly barred a Philippine Bureau of Fisheries and Aquatic Resources ship in the area.
In late August, Alejano said a Chinese flag had been planted near a Philippine-controlled island. (READ: Malacañang says no more Chinese flag near Kota Island)
Under President Rodrigo Duterte's administration, relations with China have warmed. Duterte has adopted an "independent" foreign policy" which so far, has meant distancing from traditional allies such as the United States and moving closer to countries like China and Russia