https://www.thenews.com.pk/print/231356-Long-term-plans-to-be-finalised-in-50th-CPEC-review-meeting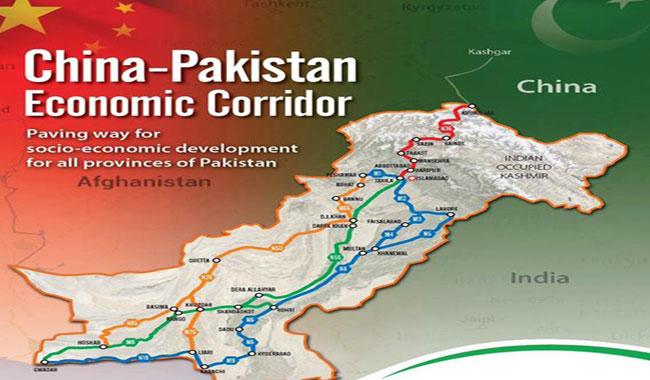 ISLAMABAD: The long term Pakistan-China cooperation plan (2015-2030) will be finalised in the 50th China-Pakistan Economic Corridor (CPEC) 'review meeting' scheduled to be held today (Thursday) under the chair of Ahsan Iqbal, federal minister for planning and interior, a statement said on Wednesday.
"The meeting will finalise the long term plan in consultation with federal ministries and provincial governments, while ministry of railways will brief the meeting about the upcoming financing plan for the up-gradation of Mainline-1 (ML-1) from Peshawar to Karachi will be discussed," the ministry said in the statement. 
The ministry added that Pakistan and China were in the process of finalising the financing plan of $8.5 billion for the ML-1, whereas the next joint working group (JWG) meeting was expected to be held probably next month as the financing plan for the track was also expected to be finalised by November this year.
"Admitting the requirement for having overriding institutional framework to execute $46 billion China-Pakistan Economic Corridor (CPEC) under long term plan till 2030, Beijing and Islamabad have also agreed to build model industrial parks, each in all provinces, with Chinese financing of multimillion dollars," the ministry said.
Moreover, it said that it was also under consideration to build model cities along the bank of Indus River, having a range of 300 kilometers, but it was yet to be seen as to how this ambitious plan was going to be finalised in a synergised manner.
"Officials from Chinese Embassy at Islamabad probably Chinese Ambassador, Chinese companies and officials from ministry of planning, line ministries and provincial governments would participate in the meeting," the ministry said.  It further said the forum would review progress on the ongoing projects including schedule and agenda of the next JWGs of energy, transport infrastructure, planning, and Gwadar. "It will further review the progress on consortium of business schools and Pakistan Academy of Social Sciences," the statement said