http://dunyanews.tv/en/Pakistan/404713-CPEC-office-in-Awami-Markaz-completely-safe:-spokesperson


  Last Updated On 10 September,2017 11:44 pm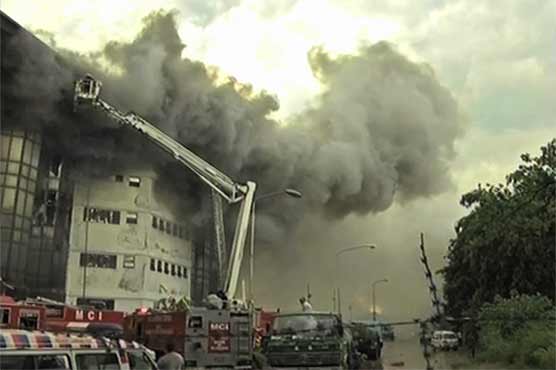 The blaze has claimed two lives until filing of this report
ISLAMABAD (Dunya News) – Spokesperson for China Pakistan Economic Corridor (CPEC) has asserted on Sunday in light of blaze in Awami Markaz that the office of the economic corridor is completely safe and no government data or documents were kept there.
Statement of the spokesperson has come in after a blaze that erupted in Awami Markaz Software Technology Park on early Sunday engulfed the building burning down offices on multiple storeys, as claimed by deputy mayor of the federal capital Zeeshan Shah.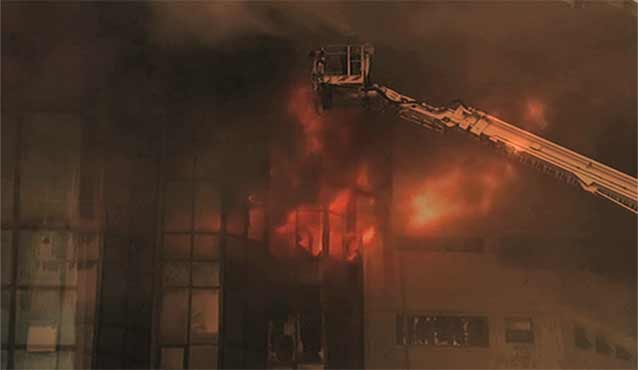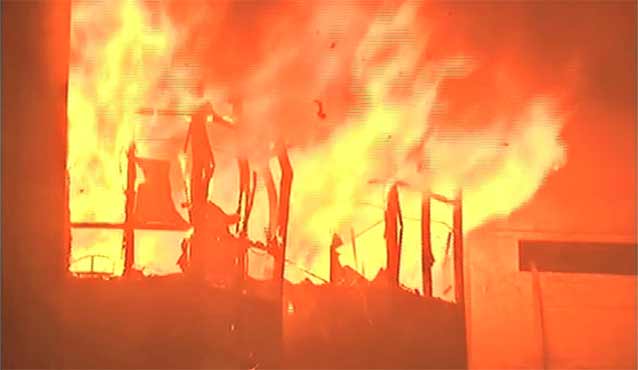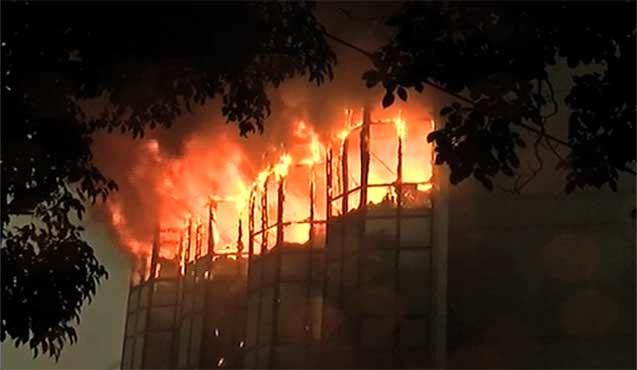 The fire was put out after over 11 hours worth of struggle by fire fighters. 
It was reported earlier in the day that the facility belonging to CPEC was in flames and was destroyed.
On the other hand, East additional deputy commissioner is tasked to head a four-member committee to probe the incident that has claimed two lives.
Reportedly, the CPEC centre there is utilised to keep experts of both Pakistan and China in contact over the historic investment, and was inaugurated a year ago.
The incident took place in Red Zone area near Parliament and President House when fire erupted in Federal Tax Ombudsman office at 07:30 AM. The tax record was burnt in the incident and window panes of floors had to be broken down to ventilate the smoke out of the building.
Five floors of the building were affected by the fire. Two persons were reportedly injured as they jumped off the fourth floor to save their lives, and one person was found unconscious on the same floor.
All the injured were rushed to the hospital where two of them could not survive, and third is in critical condition in burn unit