https://www.thenews.com.pk/print/226500-Sadiqabad-to-have-export-terminal-under-CPEC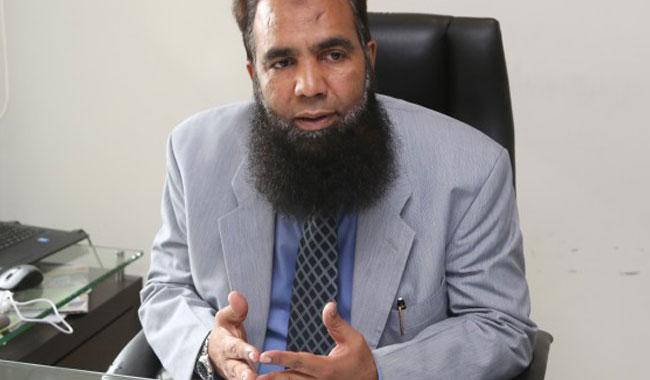 MULTAN: Federal Board of Revenue Member (Customs) M Zahid Khokhar has said that an export terminal will be set up in Sadiqabad under the China-Pakistan Economic Corridor (CPEC).
Addressing the Multan Chamber of Commerce and Industry (MCCI) here on Saturday, he said that a model multi-transit hub would also be established in Muzaffargarh to facilitate exporters and importers. He said that the upcountry dry ports were losing attraction day-by-day and importers and exporters mostly used the Karachi port. He said that the Multan dry port was giving a deserted look as the traders of south Punjab were clearing their consignments from Karachi. He said that the FBR had revised regulatory duty (RD) on the import of 700 items in the new fiscal year. He said that 2,500 to 3,000 GD files were processed daily in Karachi.
Zahid Khokhar said that the Pakistan Customs was trying to assist the FBR in its revenue collection in the form of duty recovery on goods traded across the borders. He said: "It is also helping the domestic industry to flourish by discouraging illegal imports of goods." He hoped that exports and imports would be increased with the upgradation of the Multan International Airport.
He admitted that the businessmen were in trouble due to double taxation and they had decided to take up the issue in a meeting of the Council of Common Interest (CCI). He disclosed that the warehouse surcharge had been reduced to 0.25 per cent from one per cent to facilitate the businesses.
He said that examination and clearance of import and export consignments at the Sialkot Dry Port Trust (SDPT) had been carried out, using advanced technology. "We are trying to improve the capacity of customs and SDPT officials for better use of technology," he added. Speaking on the occasion, Multan Chamber of Commerce and Industry president Khawaja Jalaluddin Roomi said that the upcountry dry ports contributed a lot towards the national exchequer and played a pivotal role in development of exports, but there was lethargy in resolution of their problems by the departments concerned. He added that the exporters were not using the upcountry dry ports due to considerable delay in refund of rebate claims as compared to duration of refund of rebate claims in Karachi Collectorate. He claimed that the web-based one custom (WeBOC) system was creating problems for the exporters instead of facilitating them as there were several lacunas in it.
Jalaluddin Roomi demanded that all exports should be routed through upcountry dry ports to make them financially feasible. He expressed grave concern over levy of 17 per cent sales tax by the Punjab Revenue Authority. He said that it would severally affect the volume of the business being carried out through these dry ports