https://www.thenews.com.pk/print/225020-Govt-mulls-short-term-steps-to-fund-record-CA-deficit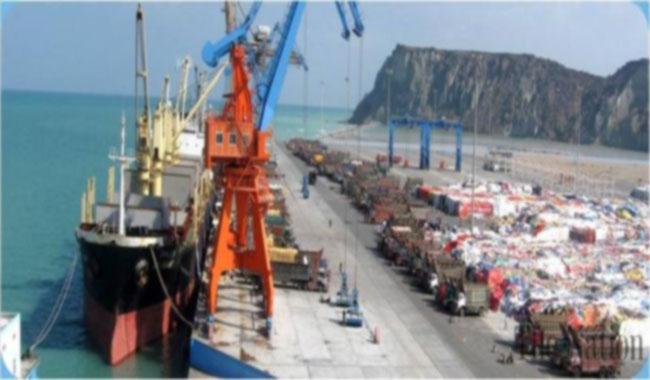 ISLAMABAD: The government on Monday mulled measures to drum up finances to fund a record high current account deficit, exhibiting over-reliance on China-Pakistan Economic Corridor (CPEC) related inflows and virtually dried-up direct foreign investment to fill the gap in the near term.
Finance Minister Ishaq Dar at a meeting to review the external account position also mulled tapping capital markets to check the current account deficit that swelled more than twofold year-on-year to $2.053 billion in the first month of the fiscal 2017/18.
The meeting also discussed dismal numbers of trade and remittances.  "The meeting was also briefed on various financing measures to finance the current account deficit in the short term. It was explained that increased inflows of foreign direct investment and other investments under the CPEC would largely fill this gap," said a statement.  "Other options such as tapping of capital markets and trade finance facilities were also discussed."
Dar said the economy was passing through an expansionary phase and the ensuing dividends would be much higher than the cost currently being borne as a result of a widening trade deficit, which is only a short-term phenomenon.  Dar directed the ministry to "finalise the proposed initiatives and take initiatives to incentivise overseas Pakistanis to invest in Pakistan". 
"A significantly higher export target should be achieved to improve the trade deficit," Dar said and added that the export incentive package announced by the government earlier this year was fully endorsed by the industry, and all-out efforts should be made to achieve the growth targets set under this package. 
The finance minister also directed the secretaries of finance, commerce, and textile industry to remove any impediment that may hinder the achievement of this target.  Comprehensive proposals to incentivise remittances were also discussed in detail. 
Earlier, briefing the meeting, the finance secretary explained that the recent increase in the current account deficit was largely driven by a sharp increase in imports of machinery for power generation, textile construction and import of petroleum products.
"These were healthy imports, which will increase the production capacity of the economy, and enable higher growth and exports in the future," said the statement. It added that the decline in exports in the last few years was mainly due to global economic conditions, energy shortages for industrial and agriculture sectors, and reduced availability of exportable surplus. 
"Due to improvement in the global economic outlook, uninterrupted supply of electricity and gas to industrial sector and increased output, the export decline had begun to bottom out as exports during Jan-June 2017 registered a growth of 0.52 percent compared to the same period last year," the statement added.
"... the exports in July 2017 posted a healthy growth of 10.5 percent compared to July 2016. Workers' remittances, which had remained stagnant due to global conditions, have shown an impressive growth of 16 percent in July 2017 compared to July 2016." 
A detailed discussion on various options to give an immediate boost to exports, manage imports and build on the recent month's growth in remittances was also held during the meeting