http://balochwarna.com/2017/08/28/balochistan-12-pakistani-troops-killed-in-kohlu-battle/


about 18 hours ago
11 Reads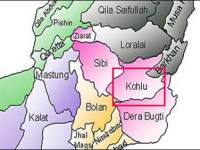 QUETTA: Pakistani forces have intensified their attacks against Baloch civilians in several areas of Kohlu after the Baloch fighters targeted their check post in the region.
The latest military offensives took place in Sohren kaor, Sur tal, Band Koh, Tobov and other surrounding areas of district Kohlu in Kohistan Marri, Balochistan.
The forces have targeted civilian populations and destroyed houses of innocent people. It is feared that due to indiscriminate air strikes and ground forces offensives several people and their livestock have died.
Meanwhile, the spokesperson of the Baloch Liberation Army, Mr Azad Baloch, said that the BLA fighters confronted the Pakistani forces in several areas during Pakistani forces offensive in the region.
"On Sunday morning, the Baloch fighters blew up a vehicle of Pakistani forces with a remote-controlled device in Chok Sont area of Sohren Kaor killing all 12 soldiers on board," Azad Baloch said adding that the vehicle was completely destroyed.
He further said that the Pakistani force's vehicle was targeted at a time when it was going to take part in the operation against innocent Baloch villagers.
Mr Azad Baloch vowed to continue the struggle till the independence of Balochistan