https://www.thenews.com.pk/magazine/instep-today/217497-Presenting-the-Balochistan-chapter-of-Fanoos



July 19, 2017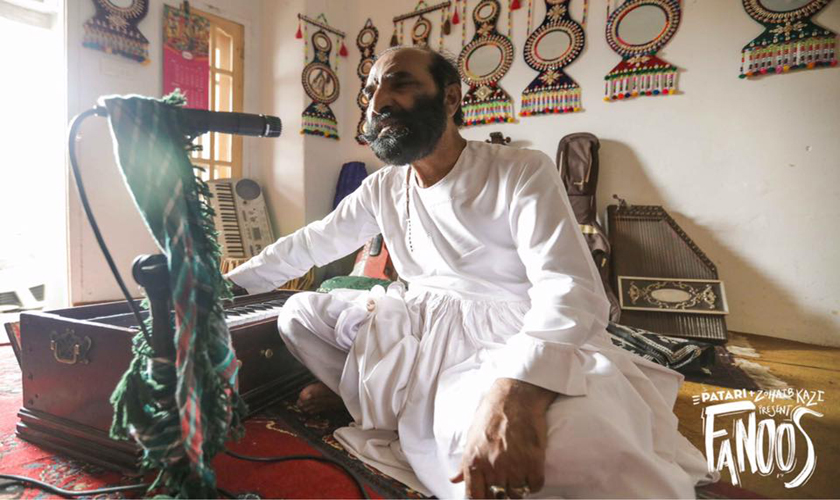 Music producer Zohaib Kazi talks to Instep about collaborating with the inimitable Akhtar Chanal Zahri on 'Ji Aao' and the journey from Karachi to Quetta.
Zohaib Kazi, one of the most thoughtful and hardworking musicians currently working in the local music scene and the creator of the singular Ismail Ka Urdu Sheher, seems to have won over pretty much everyone with his 2017 release, the beautiful and sacred Fanoos. Created in partnership with Patari and launched this summer, the record is the result of Kazi traveling all over Pakistan to work with some exceptional regional artists, both known and unknown, in their own space.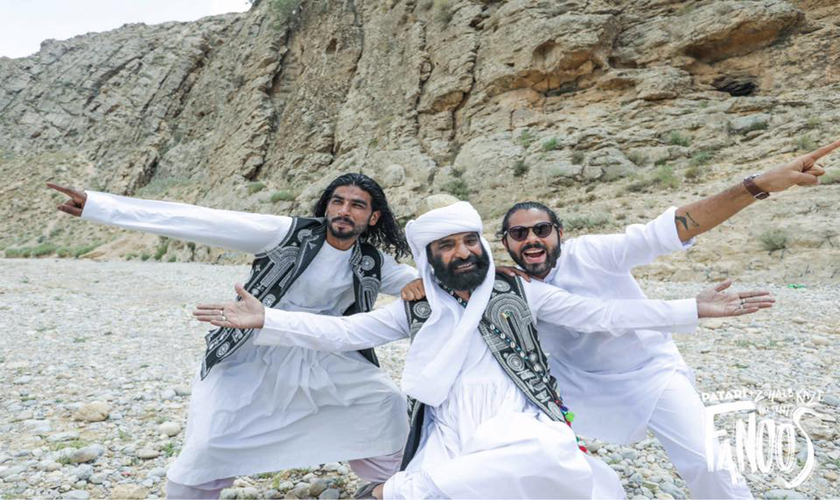 Zohaib Kazi and Akhtar Chanal Zahri bring Balochistan and its beautiful landscape and culture to the limelight with the song 'Ji Aao'
Having delivered the thumping 'The Gulmit Anthem' which featured the students of the Bulbulik Heritage Centre (Hunza) singing in Wakhi Pamirian language and the sonorous 'Takht Hazar' with the majestic Riaz Qadri (Punjab), Kazi is now back with the third track from Fanoos which is called 'Ji Aao' and features the inimitable Akhtar Chanal Zahri. Sung in Brahvi language, the song, according to Zahri, is about holi – the festival of colours but also "refers to the noise and hubbub created by the festival. There is joyous clamor all around – the arrival of holi is the arrival of colours, it is the arrival of all things coming to life."
Kazi has taken the learning from his years on the sets of Coke Studio and used them to create a musical project that is maintaining its defiant streak and is refusing to conform to industry norms. With a keen understanding of music trends and how they are evolving in a global context, Kazi has kept the sound of his third Fanoos release deliberately electronic without overdoing it. Clever, minimal and inventive, it's a sound that is cutting-edge while retaining the authenticity of someone as majestic as Akhtar Chanal Zahri, who first fell on our radars after making a dynamic appearance on Coke Studio's fourth season.
Instep caught up with Zohaib Kazi at his home studio in Karachi less than 12 hours into the release of 'Ji Aao' and learned more about the Balochistan chapter of Fanoos. Here is an excerpt from that conversation…
Let's start from the beginning. What was it like to visit Balochistan? Tell us about this journey?
We had to go a while back but whatever contacts we had told us not to go. Everybody was against us traveling. I was told to twist the perspective and bring Zahri to Karachi instead. But the sanctity of Fanoos could only be maintained if I went. I'm supposed to do what other people are not, which is going to them and understanding the landscape, the people and the culture. We were told that we wouldn't be allowed to shoot anything. We decided to take the train and while on it, we learned about Balochistan by talking to the people. They have some genuine, legitimate grievances and they are very well-aware of the political process, they're very driven and passionate.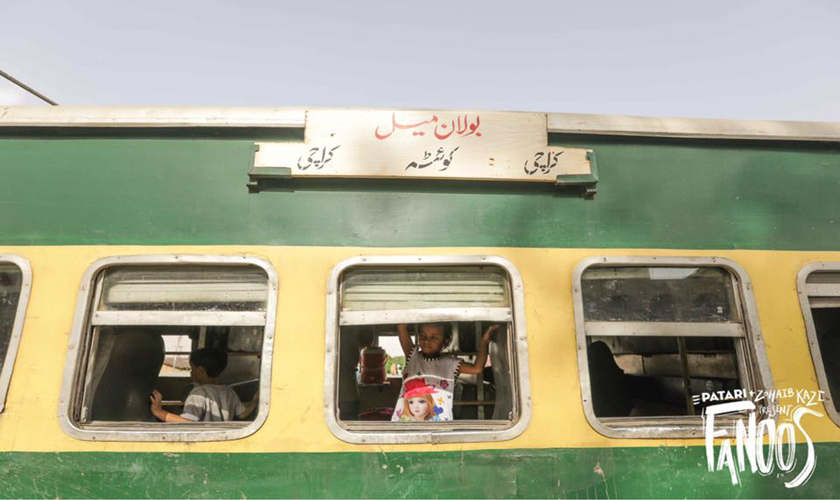 What happened once you got off the train?
Wherever we went, we encountered roadblocks of sorts; we were stopped and told not to shoot pictures. It was bad behavior. But there is another side to Balochistan as well and that's the people. They were guarded at first but if you become friends with them, then they are different. I realized that there is a huge diaspora who want Balochistan to modernize. They know they have the potential but as they told me, they need investment and access. Having spoken to a number of people, I realize that the situation will become worse if we let it. It can still be repaired. On the way back, we decided to go back via car because we wanted to see the landscape. It is so beautiful that you could shoot Interstellar or Lord of the Rings right here.
There's another thing I noticed. A lot of spaces in Balochistan don't get mobile signals. I understood the dynamics of the place so I know that the next time I go, I need a contact from the army onboard to get us permissions to do things.
Did the experience fuel the sound of 'Ji Aao'?
Yes, in a sense the track is rebellious in spirit and sound. Within the song, there is a battle happening, a fight of sorts. There is an effort to create rebellion. It's back and forth. The last part is resolve. That part is supposed to represent the breathtaking landscape of Balochistan. I don't want to sound pseudo but the song's lounge-esque part is about the beauty of the province. I think I relate it to my journey. I was afraid but the fear eventually paved the way for freedom. During that car drive, the feeling I had was of liberation. Akhtar Chanal and I had a clear understanding that this song, like its predecessors, would be a metropolis take.
Working on Fanoos must have brought a shift in your perspective, yes?
I think I've become more of a Karachiite after this project. When you go on vacation, it's a different mindset as opposed to going for work. At some point, I felt that when I left I was a Pakistani but when I came back I was Karachiite. I thought it would be the other way around. As an individual, my resolve is Fanoos. I really want others to emulate this model which is going to the artists, to the people. I have come across such fantastic musicians even though I couldn't record everyone because I too am on a budget.
Working with you, do these artists have expectations of some sort? Where does it go from here?
The mission of Fanoos was to shed some light on these incredible artists and it has done so. Some of the responsibility also belongs to the artists and whether they can mobilize themselves and make a follow-up effort. A case in point: the students of the Bulbulik Heritage Centre who have done a beautiful track, backed by a music video which can be seen as a follow-up to 'The Gulmit Anthem'. In the end, you have to remember that the world won't stop for you. You have to keep working and let it speak