https://www.thenews.com.pk/print/217456-KP-CM-calls-for-land-evaluation-to-pay-people-affected-by-CPEC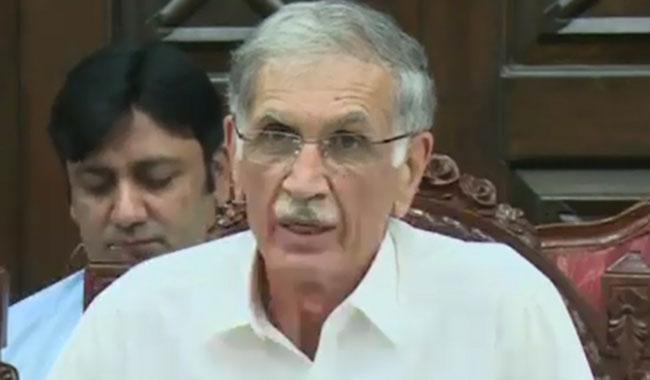 PESHAWAR: Chief Minister Pervez Khattak has ordered evaluation of land for payment to the affectees of the China-Pakistan Economic Corridor (CPEC).
Talking to a delegation of Battagram district led by Muhammad Yousaf Tarand here, he directed the officials to prepare complete estimate of the road reconstruction from Kass bridge to Kuza Banda.
He directed the National Highway Authority to prepare a list of affected roads because of CPEC transportation. The chief minister asked for the estimation of the affected roads. He said these roads would be reconstructed by the NHA after the completion of the CPEC route.
Chief Minister Pervez Khattak said that affectees should be given compensation after the evaluation of their property. He ordered repair of water channels and supply schemes affected by the CPEC route.
The chief minister said the Chinese companies had own standards and would employ locals in the projects after taking necessary tests. He asked the officials concerned to talk to the Chinese companies for employment of locals in their projects