https://www.thenews.com.pk/print/195800-Pakistan-China-sign-accord-for-joint-audit-of-CPEC-projects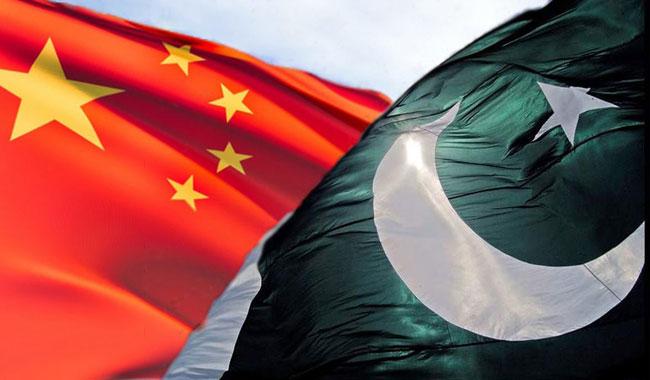 ISLAMABAD: Pakistan and China have signed an agreement for holding joint audit of selected projects under the $51 billion China Pakistan Economic Corridor (CPEC) in order to ensure transparency.
"We have signed Memorandum of Understanding (MoU) with Chinese counterpart for undertaking joint audit of selected projects under CPEC," Auditor General of Pakistan (AGP) Rana Assad Amin told The News in an exclusive talk last week.
Recently, an MoU was signed between the Supreme Audit Institutions (SAIs) of Pakistan and China by Rana Assad Amin and Liu Jiyai, Auditor General of National Audit Office of People's Republic of China (CNAO). Pakistan and China had struck agreements to execute $51.5 billion projects related to energy, infrastructure and upgrading rail networks. Joint audit is believed to help in improving transparency and accountability in executing of such mega projects.
Assad Amin, who is going to complete his on April 7, said that he had given international face to Pakistan's audit outfit as they had so far signed MoU for conducting joint audit with Turkey, Iran, Vietnam and China.
Citing example, he said that such MoU would enable Pakistani auditors to exchange their experiences with counterparts and would also pave the way for conducting joint audits. For example, he said, they could undertake joint audit of upcoming Pak-Iran Gas Pipeline. "We have also agreed with China to undertake joint audit of selected projects under CPEC," he said, and added that it was welcomed by the Chinese counterparts.
The AGP further said that they forwarded summary to the federal cabinet for seeking approval of the prime minister for signing MoU with different countries for conducting joint audit and establishing cooperation and such countries included Bangladesh, Nepal, Kazakhstan, Tajikistan, Indonesia, Malaysia, UAE, Cambodia, Jordan, Thailand and United Kingdom.
"We are waiting for approval of this summary which will enable us to sign MoU for establishing more international linkages," the AGP said. Pakistan's presence on international radar, he said, was recognised during the last few years as now many international fora on audit considered Pakistan as serious country for knowing its subjects with recognised skills.
In the past, he said, Pakistan was recognised as they had audited United Nations from 1961 to 1976. Pakistani auditors also undertook audits of Organization for the Prohibition of Chemical Weapons (OPCW) for nine years from year 1995 to 2004. Pakistan also conducted audit of UNIDO from 2006 to 2012.
"Now we have sought approval of the prime minister for conducting audit of Unesco," said the AGP, and added that approval on the summary was awaited on this subject