https://www.thenews.com.pk/print/189539-China-awaits-Gwadars-development-to-invest-in-industrial-setups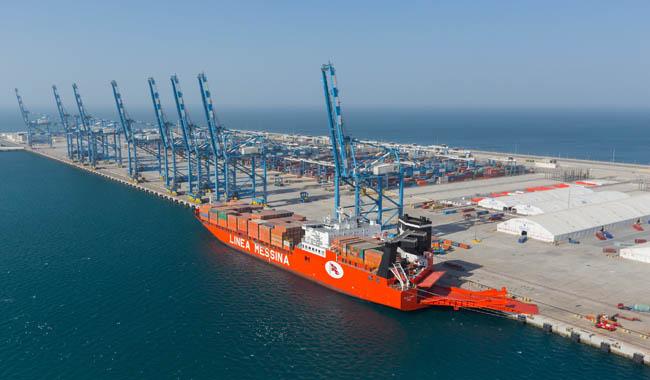 KARACHI: China will convince its investors to set up industrial projects in the southern deep sea port of Gwadar after the completion of infrastructure developments in the Balochistan city, its envoy said.
"Birds come when the nest is built," Mu Yongpeng, vice consul general of China's consulate general in Karachi told media at a meeting on late Tuesday's evening.
Yongpeng said Chinese government has initiated infrastructure development, constructing roads, developing port and building an airport.
He said the main responsibility lies on the part of the government to provide basic utilities in the area.
China started $57-billion China-Pakistan Economic Corridor (CPEC) connecting its southern western province Xinjiang, across Pakistan, to Persian Gulf.
Gwadar is the southern centerpiece of China's ambitious plan of building energy and infrastructure.
The start of transportation on the corridor already fuelled trading activities in the Balochistan's city.
Especially, real estate prices are seen rising again, much to the relief of owners who have been holding the properties and waiting the price recovery for over a decade.
Under the CPEC announced in 2014, a number of Chinese companies have partnered Pakistani government to develop the country's dilapidated road and deteriorating energy infrastructure. The CPEC is financing rail-based mass transit, special economic zones, energy, infrastructure development and Gwadar-related projects.
The vice counsel general said Gwadar has an immense importance in the Pakistan's economy. "How come we ask investors to come until there is a proper road network," he added.
The diplomat said the transformation of a city doesn't precede a rocket science. Shenzhen, a southeastern city of China, was an underdeveloped area a couple of years back.
Now, the city, connecting Hong Kong to mainland China, has become the centre of attraction because of the developed industrial base.
Yongpeng said Chinese government offered tax incentives, free water and other free utilities to attract investment in the area despite reservations from anti-incentives circles.
Circumventing a question about a criticism from Pakistan's business community on special tax treatment to Chinese imports, he reiterated his 'bird and nest' catch line.
"Pakistan's government can follow Shenzhen-style development," he added.
Chinese state-owned companies have already acquired controlling assets in the country's key companies. Shanghai Electric bought K-Electric – the country's only integrated power firm – in a $1.6 billion deal that is the biggest private-sector acquisition in the country's history.
A Chinese-led consortium also acquired 40 percent stake of the Pakistan Stock Exchange.
Indonesia, Saudi Arabia sign deals as king starts landmark visit
Bogor, Indonesia: Indonesia and Saudi Arabia Wednesday signed agreements in areas ranging from trade to aviation as the kingdom´s monarch visited the world´s most populous Muslim-majority country for the first time in almost half a century.
King Salman was treated to an elaborate official welcome as he arrived in Jakarta, his latest stop on an Asian tour seeking investment opportunities, at the head of a 1,000-strong delegation including princes and ministers.
After disembarking from his plane, he was met by President Joko Widodo before travelling past cheering crowds in pouring rain to a presidential palace at Bogor south of Jakarta, where he was greeted by a marching band, a mounted honour guard and a 21-gun salute.
Almost 460 tons of equipment have been flown in for the visit, including limousines and escalators.
Preparations have been elaborate. Statues at the Bogor palace were covered up before Salman´s arrival. Some 150 chefs have reportedly been hired to cook for the king´s party and a VIP toilet has been constructed at a mosque he will visit.
Widodo hailed the "historic" visit, adding: "As the country with the biggest Muslim population in the world, Indonesia will always have a special bond with Saudi Arabia."
The leaders oversaw the signing of 11 cooperation memoranda following Wednesday´s talks at the Bogor palace. Apart from trade and aviation, they included agreements on boosting cooperation in science, health and fighting crime.
Jakarta and Riyadh also inked an agreement that builds on an existing $6 billion deal between state-owned energy firms Aramco and Pertamina to expand an Indonesian oil refinery.
Salman, 81, said he hoped the visit would "contribute to the improvement of the bilateral relationship between our two countries".
The visit -- the first by a Saudi Arabian king to Indonesia for 47 years -- is one of the highlights of a rare Saudi royal tour of Asia, a region seeking investment as the world´s biggest oil exporter tries to diversify its economy.
After the three-day visit to Jakarta, Salman and his entourage will head to the Hindu-majority resort island of Bali for a holiday, where they will reportedly stay in five luxury hotels.
On Thursday the king is due to give a speech to parliament and visit a major Jakarta mosque. He is also due to meet leaders of some of Indonesia´s major Muslim organisations during the trip.
Salman began his three-week Asian tour in Malaysia earlier this week and is also set to visit Japan, China and the Maldives